This husband duo are taking the diversity to the next level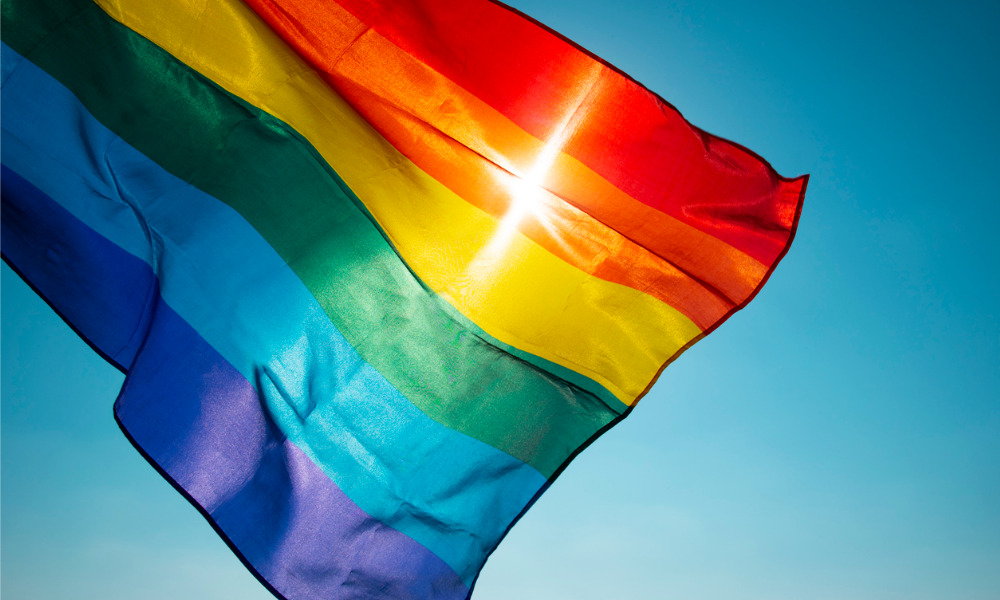 For both Michael and Josh Saterman, diversity and inclusion has always been at the forefront of their hearts and minds. The husband and husband duo founded Saterman Connect, a boutique consultancy firm based out of New York City, after seeing an opportunity to really help organizations enhance their company culture.
"Our main aim at Saterman Connect is to support companies revolutionise their diversity and inclusion plans through leadership development initiatives, communication strategies, and professional coaching," Josh told HRD. "We always say that everything we do has an underpinning and umbrella of diversity, equity, inclusion, and belonging.
"The focus is to involve employees at their own pace - meeting them where they're at. Given the uniqueness of each culture and circumstance, we don't take the stance of pushing them beyond their comfort zone in order to gain trust. I mean, we push a little bit, but not aggressively. After all, if you're not a little uncomfortable you're not growing. The intention is to not be a vendor but rather be a true partner – allowing us to embed new values within the organization to support their growth organically."
Read more: Employees prefer to roll over paid time off
For many years, Michael was in the marketing and advertising world - dealing with client relations and communications strategies, while Josh came out of the retail world and had a lot of experience working with many different types of customer-facing challenges. Their collective and unique experiences led them to see a real gap in the market – to give employees and employers the help they need to foster authentic diversity in their employee base.
"We actually run a three-part series workshop called the Power of Language," added Michael. "Here, we talk about the full dimensions of our diversity. We feel very passionate that while there are strong topics and systems, for example, around race that need to be solved, we also believe the same around gender, religion, orientation and identification. This combination, this set of individual attributes, is like an onion. Much like an onion, diversity has many layers. There are also dimensions around marital status, there are dimensions around organizational structure, there are dimensions that call attention to loved ones, eldercare and persons with disability. We think about the whole person with all these layers. Through these journeys, we believe we empower people by enhancing collaboration, powerful communication, breaking down silos, and feeling far less fear around having healthy dialogue and conversation. We learn about ourselves by hearing and learning from other people's stories."
This unwavering commitment to diversity is something which really sets Saterman Connect apart. The married pair are huge supporters of Pride– believing that authentic inclusion isn't something you concoct over a month, it's something you live and imbue every day of the year.
"When it comes to supporting Pride, it really begins with policy and equity," Michael told HRD. "Anti-LGBTQ bias comes in many forms today, and the most common are those hidden microaggressions. For instance, looking at what family means in your company and how are employees being impacted by family. We like to talk about a chosen family as well as a nuclear family – because, after all, a family can be chosen. HR policies need to look at many areas for heightened inclusion. One of the topics of the moment, as an example, is transgender rights – how can we make the workplace inclusive and accepting of everyone, whether that's addressing restrooms or changing healthcare plans? Employers need to scrub through their policies and procedures to make certain they're bang up to date."
Read more: 7 ways to encourage employees to take paid time off
It's often the little things, these unconscious moments, that define how your people see your company's culture. Are you inclusive and accepting of all people? Or are you making these mistakes without even realising it?
"You know, I actually have a funny story on this," Josh told us. "My background is in retail and fashion. So, one super-hot Atlanta day, this was before I moved to New York, I arrived at work wearing these beautiful open-toed Kenneth Cole sandals - and my supervisor pulls me to one side. She says, look, you can't wear open-toed shoes to work – it's not part of the dress code. I look down and she's wearing open-toed sandals! I say, well – you're wearing those – why can't I wear these? And she tells me it's because she's a woman – and I'm a man. I just thought, wow, that is so discriminatory and she doesn't even realise it. Josh jokes, I even got a pedicure over the weekend. I don't think she meant it intentionally, but it really gave us the opportunity to sit down and discuss the importance of an evolving company culture; how investing in the right sorts of coaching and training can help educate and inform your people – in a way that makes them appreciative of the culture they're a part of. It's all about how your intentions match your impact."