'We will never stop working to ensure an equal, fulfilling experience for all of our employees,' says Ultimate Software's Chief People Officer David Almeda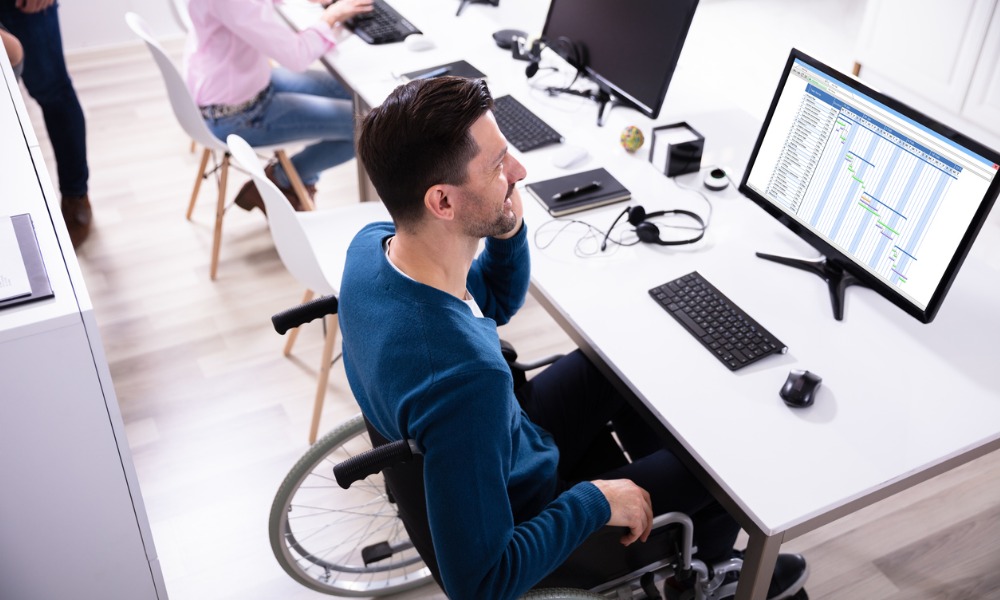 HR tech firm Ultimate Software garnered a score of 100% on the 2020 Disability Equality Index – a measure of the business and social impact of inclusion programs for employees with disabilities, both visible and invisible.
The annual benchmarking tool gauges the efforts and achievements of companies working to build an inclusive culture and takes a closer look at their talent acquisition and development strategies for people with special needs.
"The best way to attract, retain and engage persons with disabilities is to create an accessible, inclusive workplace," said Jill Houghton, president and CEO of Disability:IN, the not-for-profit group behind the index.
Read more: Hiring people with disabilities: What you need to know
This year, Ultimate's perfect score proves its commitment to putting all people first, the HR tech firm said.
"Our company culture was built on the belief that prioritizing your employees' experiences at work is fundamental to any successful business," said David Almeda, chief people officer of Ultimate and Kronos.
"That includes creating and sustaining a work environment where our people can achieve their individual goals, grow their careers, and reach their greatest potential," he said.
The company has introduced changes to the design and accessibility features of its flagship product, UltiPro® – along with improvements to its recruitment practices and learning and development (L&D) programs – to cater to the needs of a diverse employee base.
Read more: Diversity and inclusion best practices to follow
The idea of "disability-inclusion" for Ultimate, however, goes beyond upgrading digital tools. The company is also investing in facility enhancements, particularly those meant to keep employees safe and healthy in the post-COVID-19 work environment, and offering new resources to support the mental and physical health of employees.
Although the majority of employees have worked remotely during the COVID-19 pandemic, Ultimate's Campus Operations team has been working onsite companywide to equip buildings and prepare workspaces, making any necessary changes to facilitate a safe return to the office for employees.
A fulfilling experience
One of Ultimate's newest diversity and inclusion (D&I) programs is the ADAPT employee resource group: a community consisting of people with special needs and their caretakers, as well as supporters and advocates who work to promote a more inclusive world regardless of ability.
The group's mission is for people of all abilities to feel supported, to spread awareness about disability and accessibility, and to embrace a culture that is considerate of everyone. ADAPT aims to ensure employees are comfortable bringing their whole, authentic selves to work.
"We will never stop working to ensure an equal, fulfilling experience for all of our employees," Almeda said.
Stay on top of the latest developments in D&I – read more about the recently launched Equity at Work Council.