It's time to wake up and smell the coffee, employers – especially where EDI is concerned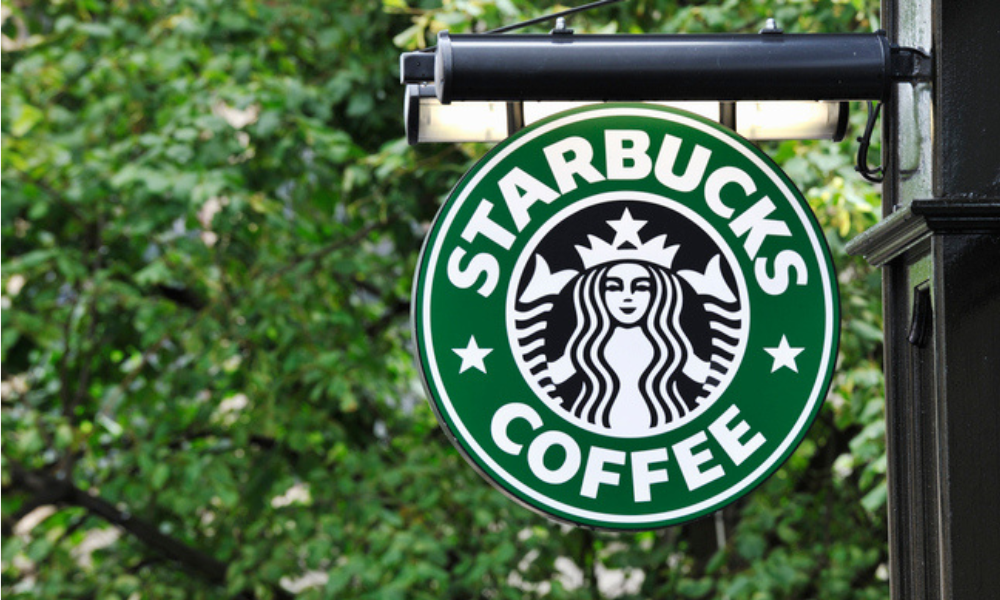 At Starbucks Canada, they're serving up more than skinny lattes and cinnamon swirls. Off the back of the launch of their very first Diversity and Inclusion Assessment, Cara Beck, VP of partner resources at Starbucks Canada, is looking to create an industry-changing EDI (equality, diversity and inclusion) roadmap.
"This assessment is the most comprehensive analysis that we've undertaken to date at Starbucks in Canada," Beck tells HRD. "They provided an objective review of our progress and challenges, as well as recommendations for how we can better advance equity, diversity, and inclusion on behalf of our partners, customers and communities.
Read more: COVID-19: How the world is caring for frontline workers
"Overall, the assessment found that we are at the "foundational" level with EDI values demonstrated broadly and some elements that are leading. It showed us there's areas that we're leading in, such as providing comprehensive benefits for our partners that help with their overall wellness and mental health, having an established Third Place policy and anti-bias and de-escalation training curriculums. It also identified our most critical areas of opportunities such as measurement, talent practices, and leadership. It's given us a roadmap to help inform our journey to advance EDI at Starbucks moving forward."
EDI in the Great Resignation
Starbucks isn't alone in their diversity-focused initiatives. Since the pandemic, Canadian employers have been actively improving an upskilling their EDI offerings – a direct response to shifting talent trends. Employees are opting to work for employers that put diversity centre-stage, with research from Glassdoor finding 67% of jobseekers citing diversity as an important factor when considering a new role. With the labour market tighter than ever in Canada, and companies struggling to find new candidates, employers opting to ignore EDI do so at their own peril.
"For diversity initiatives to be authentic, there needs to be follow-through on the commitments made," says Beck. "Advancing EDI at a company level requires careful balancing between taking aspirational, proactive stances and advancing work in a tangible way that drives long-lasting systemic change. Moreover, authentic DEI goes well beyond the programs and investments a company makes, it must be embedded in the fabric of a company and deep into the behaviours, beliefs and culture of an organization. At Starbucks, our approach to diversity and inclusion is grounded in building trust at all levels of the organization, understanding the experiences of our partners, identifying what we can do differently and, most importantly, taking action."
Building an EDI roadmap
Employers need to be more proactive in how they measure the effectiveness of diversity strategies. It's not enough to pay lip service to EDI, your people need to see that you're fully committed. Just posting a rainbow flag on LinkedIn every Pride Month or tweeting about BLM once a year just won't cut it – in fact, employees are more likely to see through these flimsy gestures. At Starbucks, Beck is using the data from their Diversity and Inclusion Assessment to create an EDI roadmap for 2023 – one which will help them understand the impact of identities and intersectionality on partner experiences.
"While we look to unlock our strategy, additional opportunities shared in the assessment are being prioritized," says Beck. "We also want to focus on bolstering our partnerships with others to deepen our understanding of diversity and inclusion issues and use those insights to inform our commitments. This does include continuing to invest in our growing roster of Partner Networks, which support diverse communities and their needs."
Read more: COVID-19: Queen praises frontline workers
For Canadian employers, EDI is no longer a nice to have, it's a core component of the employee experience. A recent report from GoodHire found that employees are willing to quit if they believe their organization isn't taking EDI seriously – a whopping 81% of them. What's more, 54% of workers said they'd consider taking a pay cut if it meant moving to a more diverse company, as did 66% of senior management teams. By building an EDI roadmap for 2023, and actively involving your people in the process, you're positioning yourself not only as an ethical company but an employer of choice in Canada – something Starbucks understands too well.
"Ultimately, our most important role and responsibility is our commitment to creating a welcoming and inclusive Third Place environment," says Beck. "That's why we continue to pursue greater equity, diversity and inclusion and enduring social change for all our partners, customers and communities."