Neil Barnett, director of inclusivity at Microsoft, talks about inclusivity at scale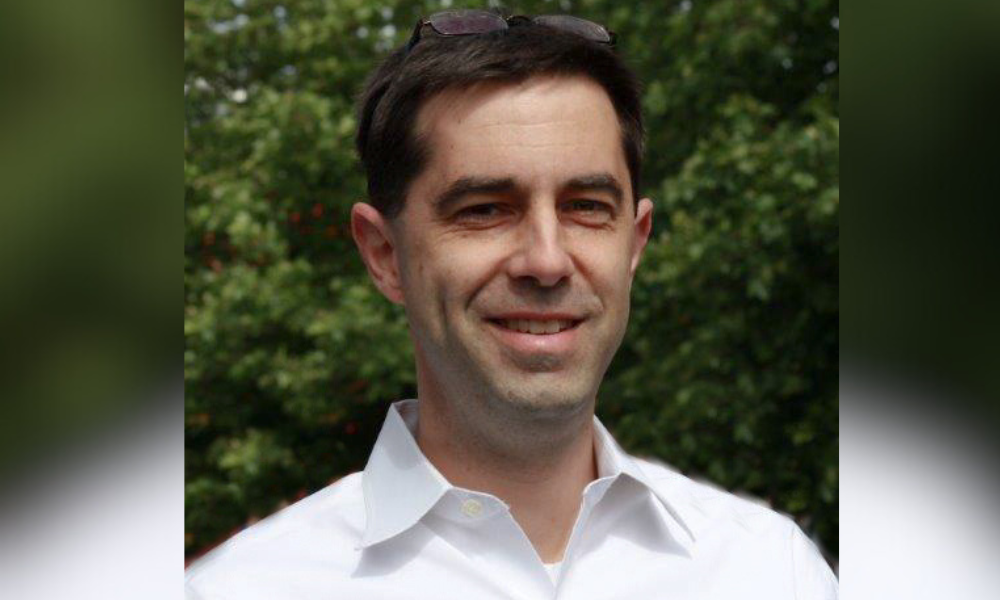 With October being Disability Employment Month, it's important to remember how difficult it can be for neurodiverse job applicants to make it past the first hurdle of applying for positions and passing screening programs.
But Neil Barnett, Director, Inclusive Hiring and Accessibility at Microsoft, has focused on inclusive hiring for years.
In 2015, he spearheaded Microsoft's Autism Hiring Program pilot program, opening that front door by inviting job hopefuls to apply and be supported through a hiring process designed to accommodate neurodiversity. The program is still thriving today and has spawned other initiatives such as the Neurodiversity @ Work Employer Roundtable, which Barnett leads.
"We all had a hunch that there was a lot of talent out there," Barnett told HRD. "To be an inclusive company, you need to have people with disabilities in the fabric of the company, in the DNA of the company, and I think we've done a really good job with that over the years, but we knew we could do more."
Screening in versus screening out
Creating an alternate front door means 'screening in' instead of screening out, Barnett explained. Rather than finding reasons to exclude an applicant, recruiters and managers intentionally identify skills and qualities that neurodiverse individuals contribute to the organization, and find ways to advance them.
This could mean meeting applicants where they are at by asking them the best way to communicate, and offering accommodations early. Not all neurodiverse job applicants are comfortable disclosing their conditions, he said, so it is the responsibility of the organization to create an environment that includes everyone, not only neurotypical applicants.
"A lot of people are not yet comfortable to self disclose, or to advocate that they need [accommodation]. And I think that's where we've got to just make it seamless," said Barnett. "Ideally, people don't have to if they don't want to, but they're able to get all the benefits of a more inclusive process."
Diversifying role types offered to neurodiverse applicants
While there has been momentum forward in creating more diverse workplaces, a limiting factor has been a focus on STEM-related job offerings in neurodiversity programs across industries, he said. This has led to feedback from the neurodiverse community that a broader range of jobs on offer would be helpful.
"What about for folks that aren't technical?" said Barnett. "How do you diversify so that the roles being offered through these programs aren't just technical, they're in finance, they're in customer service, they're in sales and marketing?
"More and more companies are doing that … I think that's really important, so that all jobseekers of all different skills have opportunities for these programs, and not just technical."
Striving for a neuro-inclusive culture
Research has suggested that professional teams that include neurodiverse individuals can be up to 30% more productive, and that neurodiverse workers contribute qualities such as creative thinking, pattern recognition, visual memory and attention to detail.
Microsoft has thousands of neurodiverse employees who were hired outside of the neurodiverse hiring program, Barnett said, and a main goal for his team and a strategy going forward is taking the resources available for new hires and offering them to those established employees.
"[It's about] looking at the employee experience, from interviewing and hiring, to onboarding, to growth and retention, and really trying to build out what that means, and how to prepare managers and everybody for that neuro-inclusive culture," he said. "And then the other piece is how do we continue to scale this at Microsoft, both in the U.S. and then obviously outside the U.S.?"
Scaling up main challenge for neurodiverse inclusivity programs
Large corporations want to take part in DEI initiatives, Barnett said. He's been heading up the Neurodiversity @ Work Employee Round Table since 2017, which includes many of the country's largest employers working together to improve disability inclusion.
The biggest challenge at the moment is scale, he said. Taking the learned principles and practices from diversity initiatives and bringing them to the wider labor force.
For now, it starts at the front door.
"I think the bigger opportunity, whether it's Microsoft, or all these other employers, with or without a program, is how do you make your traditional front door, your career site, that whole process, more inclusive, so that someone doesn't have to self identify or self disclose, and they get those accommodations, where the recruiter is already trained, or people are already screening in.
"That is the bigger picture that I think many employers are working toward. It's hard to do that at scale. But I think that's where we've got to get to."