'It remains a top priority to create an environment where people feel welcomed and empowered and have the right opportunities and resources to grow their careers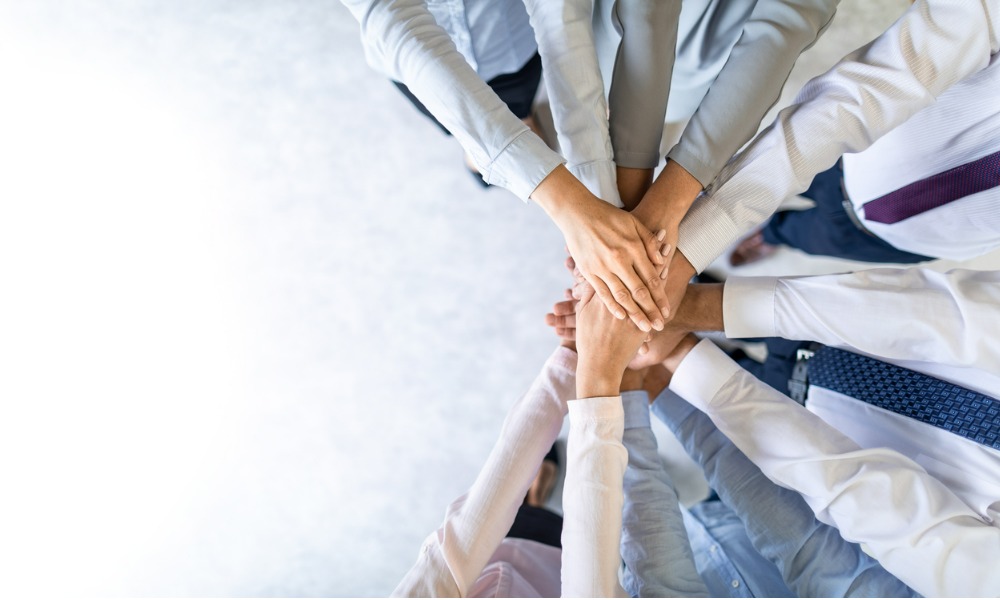 With International Women's Day, conversations about the diversity, equity and inclusion (DE&I) initiatives that are really making a difference in the lives of individuals are especially timely. But what sits behind the evolution of a strong company culture – one which empowers people to bring their whole selves to the workplace?
In her role as chief people officer for AXIS, Noreen McMullan has seen for herself what it means when an organisation truly understand that it is only as strong as its people, each bringing their own experience and expertise to the table.
"As such," she said, "it remains a top priority to create an environment where people feel welcomed and empowered to be themselves and have the right opportunities and resources to grow their careers. This focus on talent and culture enables us to attract and retain top talent in our industry, which in turn allows us to better serve our customers, broker partners, and communities."
DE&I – a journey worth undertaking
McMullan, who leads the global company's human resources function and talent strategy – which includes everything related to people and culture, first discovered her passion for supporting people at work when she began her career in human resources. Starting as a recruiter, she said, she was entrusted with matching people with roles that best fit them and identifying top talent within organisations, while supporting them in their career development.
"I found that my passion was helping people find – and grow into – their careers," she said. "When you're passionate about supporting people, it's not hard to find inspiration. Reflecting on the last few years, we've witnessed changes driven by the pandemic and the social justice movement in 2020. These events, among others, have put DE&I at the forefront of our society and challenged how businesses operate in a way that is making us better employers."
A U.S. employer was in trouble recently after its job ad used racist language.
How to expand your DE&I efforts
Looking to AXIS as an example, she highlighted how the business has significantly expanded its DE&I efforts, using a five-part approach: internal education and awareness; recruitment and mobility; career development to support diverse colleagues; industry advocacy; and measurement.
"We've also enhanced the overall workplace experience by shifting to a hybrid-work setup that we call Flex for Your Day," she said. "We learned from the pandemic that our people appreciated the time at home but also missed in-person collaboration at the office. This hybrid approach was designed to help teams find that balance to drive productivity and enable our people to craft a schedule that best fits their lifestyles and needs in a more inclusive manner.
"Ultimately, it is the 2,000+ people at AXIS who inspire me and our team to continue finding meaningful and innovative ways to strengthen our culture, recruit and develop top talent, and further position AXIS as an employer of choice in our industry."
How DE&I conversations are continuing to evolve
Touching on how DE&I conversations have developed and shaped the human resources landscape since she began her career, McMullan noted that when she first started working, DE&I wasn't even part of the conversation. At most, it was something included in a report reviewed once a year and shelved the rest of the time. However, it's heartening to see that organisations have come a long way since then, she said, albeit with the recognition that there is still a lot more work to be done.
"Today, more organisations including AXIS, subscribe to the belief that diversity of talent brings diversity of thought," she said. "As a result, diverse organisations benefit from a wider range of knowledge and experience which contributes towards driving business results.
"At AXIS, DE&I continues to be a top priority and we approach this work with a bottom-line driven mentality. For example, we set a DE&I goal to achieve global gender parity in all levels of our workforce by 2025, as well as goals to increase ethnic and female senior representation."
DE&I – an ongoing story
A DE&I journey is not about milestones or touchpoints but rather evolving and ongoing conversation and action. Looking back at her own trajectory, McMullan emphasised that more than any specific touchpoints, she's proud of the culture that has been fostered at AXIS. It's a culture built on mutual respect, she said, where people are empowered to share their ideas and perspectives.
"In fact, our DE&I programming was informed at the grassroots level by considering input from employees following surveys and listening sessions," she said. This feedback provided the roadmap for our DE&I approach and is fully supported by the most senior leaders of the organisation.
"To help drive our DE&I program, we have a DEI Council comprised of employee volunteers representing a range of backgrounds and geographies. They are key agents in the employee feedback loop – engaging with colleagues across AXIS to ensure our programs resonate, represent a variety of voices, and that we continue to make progress towards our DE&I goals."
In addition, she said, AXIS has five Employee Resource Groups (ERGs) for members and allies of the following communities: ethnically diverse employees; LGBTQ+; parents and caregivers; veterans; and women. The global firm's ERGs host events and awareness campaigns across the organisation, creating connections and building a sense of community.
"We take pride that our culture has been recognised as one of America's Best Midsize Employers by Forbes for two consecutive years, that we were recognised in the Bloomberg Gender-Equality Index for three years in a row, and that we were named one of Insurance Business UK's Top Employers in 2023," she said. "These recognitions affirm that we are on the right path, and I am energised to further our progress."
As somebody on the frontlines of building a powerful company culture, McMullan recognises what makes a great culture stand out from the crowd – and from her perspective, it's all built on the foundation of the individual employee.
"To me, it is when an employee is comfortable and confident enough to bring their whole self to work," she said. "It is a culture where people can share ideas and know that they will be heard and respected – where everyone has a voice and is valued, that's what we strive for at AXIS. We put our people first because we understand that without them, we can't achieve our purpose which is to be there when our customers, partners, and communities need us most."