More than two-thirds still work while taking a break: survey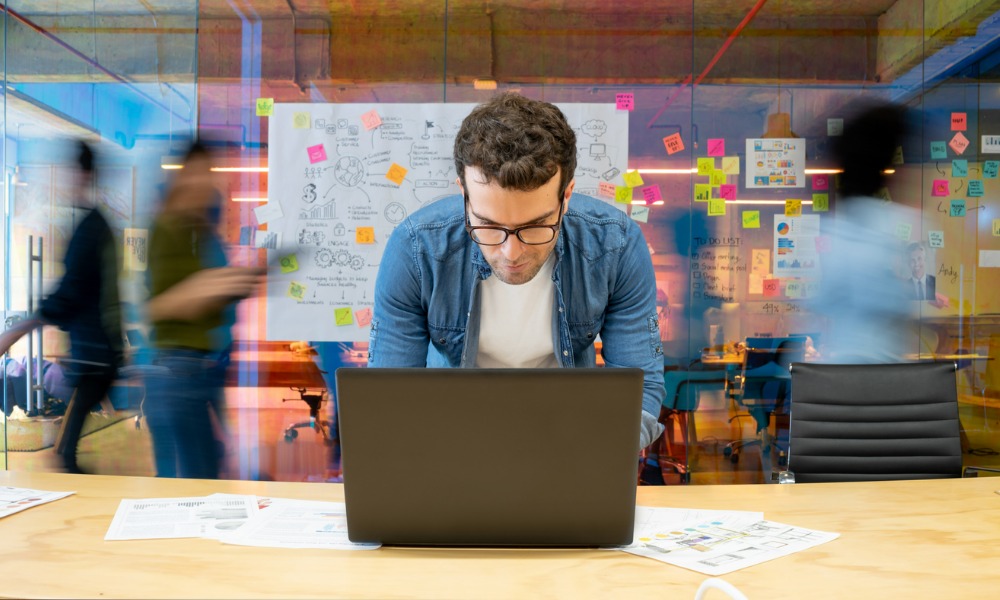 Vacations will be taking the backseat for more than half of North American employees this year as they're faced with anxieties stemming from recession and disconnecting from their jobs.
Elvtr's survey among 2,300 North Americans revealed that 37% of employees plan to take less time off due to a recession, while 18% won't be taking a vacation this year.
"The frustration and anxiety that comes with taking time off work likely leave many wondering whether they would have been better off staying at home," the report said.
Further underscoring the impact of economic uncertainty, 20% of employees said they won't be able to take vacations at all due to understaffing following layoffs. For 37% of the respondents, they said they won't have anyone to leave their work to while on break, while eight per cent said they're afraid of losing their jobs.
This trend of not taking leave days has been gaining ground across the world for some time.
In Ireland, more than one in five workers did not use their annual leave in 2021 due to manpower shortage. In New Zealand, more than half of employees admitted that they reported to the office despite feeling sick, fuelled by heavy workload, financial constraints, among others.
"Sacrificing personal time to maintain job security is a common occurrence during financial crises," said Viktor Grekov, business productivity expert and founder of the OKR Software company Oboard. "However, this can have devastating consequences for both employees and employers."
Switching off work
The trend of not taking a break is only part of a bigger "worrying picture" on how employees struggle to stay away from their jobs, according to the report.
It found that nearly half of employees (46%) find it challenging to switch off from work while on vacation, while 68% admitted to actually carrying out work while on their breaks.
For 57% of the respondents, they get anxious if they don't check their emails while on their breaks, with 35% saying they feel an "implicit expectation" to work during a vacation.
Only one in four employees said they enjoy their vacation without work distractions. For others, they remain bombarded with work on:
Emails (28%)
Text messages (25%)
Phone calls (6%)
Social media (2%)
Productivity loss on the horizon
The inability to disconnect from work have both short- and long-term consequences, according to Grekov.
"Short term, workers suffer from increased stress and health issues, reduced productivity and, subsequently, fewer growth opportunities," he said.
"Long term, innovation is stifled with the workforce focused on its own problems, turnover rates skyrocket as workers seek better work-life balance elsewhere, and employers get a reputation for disrupting their employees' personal time."
He warned that these consequences will continue to haunt businesses even after economic conditions improve.
"Encouraging employees to sacrifice their personal time won't save your business… You're simply delaying the productivity loss," he said.
What can employers do?
To address the work-life balance problem, Roman Peskin, co-founder and CEO of ELVTR, said it is high time employers hit the "pause button."
Employers and employees should "join forces in tackling this work-life balance crisis head-on and let's transform the way we approach time off," Peskin said.
Organisations also need to implement "comprehensive policies and procedures" regarding absences, according to Grekov.
"While having no one to delegate tasks to is the biggest cause of overworking, with a comprehensive strategy and system in place to ensure entire teams are working towards the same goals, there is no reason why one person's absence should cause progress to ground to a halt," he said.
Managers also need to take the lead in taking vacations, he suggested.
"Take your vacation, make clear who to contact in your absence, set your boundaries before you leave, and offer the same respect to your colleagues when they're away," Grekov said.
Having company-wide holidays and half days can also provide relief for employees, as these measures reduce the chances of unwanted interruption.
"Of course, businesses should always keep an eye on the numbers and rework their policies if productivity is in free fall. However, denying employees a break is never a sustainable solution — unless your company-wide goal is mass burnout and unending delays."