Wellness days, flexibility help when people are sick, says head of HR at Hyundai Canada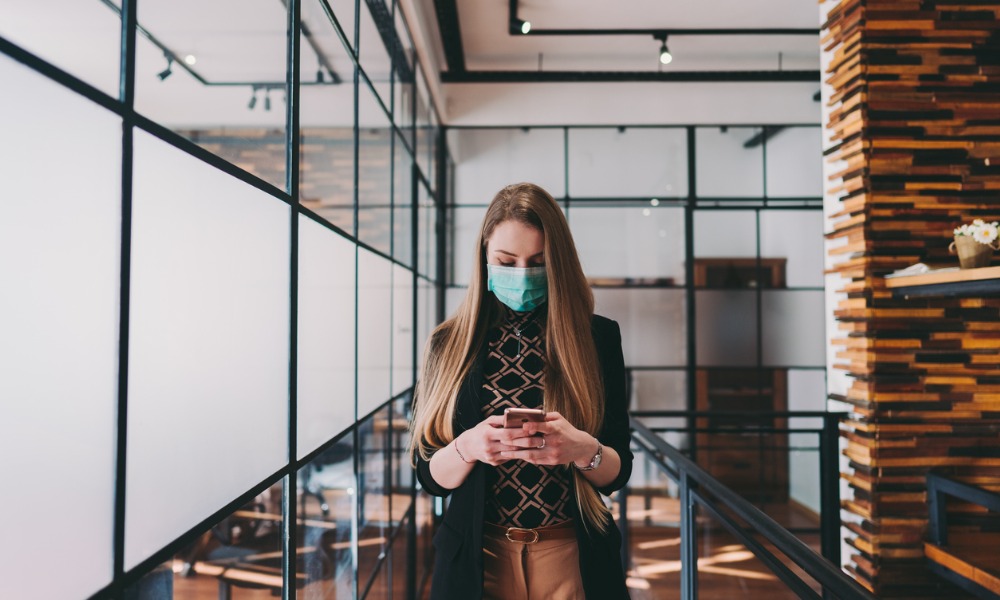 Being transparent about COVID-19 cases that emerge in the office is essential as cases continue to rise, HR experts say.
According to the Canadian government's latest COVID-19 epidemiology update, most indicators of COVID-19 activity continue to increase across the nation, with national percent positivity increasing since early July.
With many companies imposing return to office mandates and flu season quickly approaching, it is important for employees to be transparent about cases that emerge in the office and for HR and management to reinforce that it is okay for employees to stay home if they are unwell or experiencing COVID symptoms, said Kirk Merrett, director of human resources and administration at Hyundai Canada.
"COVID taught us many things and work from home was certainly one of those, but if you are too sick to work, then our people at Hyundai Canada can book a wellness day. So, you've got a sliding or a two-step process, if you will," he said.
No badge of honour for coming to work sick
Gone are the days of earning a badge of honour for coming into work when sick, so employers should ensure the safety of their team members by providing flexibility and fostering trust between managers and employees, without making employees feel as though they are not contributing if there is a pressure for them to be on site, Merrett said.
Alongside this, managers should set expectations for their employees by not coming in to work themselves if they are sick, he said.
"Flexibility these days is key. It's not only the right thing to do so our people can thrive but frankly, it's an expectation in today's workplaces," Merrett said. "So, if someone has an illness, or someone has illness symptoms, at Hyundai Canada we encourage them to work from home."
Working from home when sick is the way forward, he said, and it's a more favourable option than going back to wearing masks if cases and symptoms continue to worsen.
COVID and the return to the office
And rising COVID cases should not be seen as a deterrent to return to office policies that are already in place, said Merrett.
"With respect to return to office, I think most companies are already there, and they've kind of settled on their policy for the time being, whether that be one day a week, two days a week, three days a week, I don't see the recent COVID cases changing any of that because many companies are already settled into this," he said.
However, for companies that want to protect employees' health while still reaping the benefits of in-person work, there are options outside of remote working.
For example, offices could be organized into groups with similar levels of commitment to avoiding COVID that could help preserve autonomy and enable safety for those who are especially concerned, according to Jessica Kennedy, associate professor of management at Vanderbilt University.
Companies could also install high-end air circulation systems and reinforce the value of the six feet of space rule and outdoor settings to prevent airborne virus transmission, as all these considerations are signs of benevolence, one key component of trust, she said.
"Like the quiet car on trains, there could be policies by floor or region around masks, boosters, etc. Being transparent about cases that emerge in the office is important and teams could choose to share information on booster status too.".