Web developer and fitness instructor are just some of the career paths that lead the way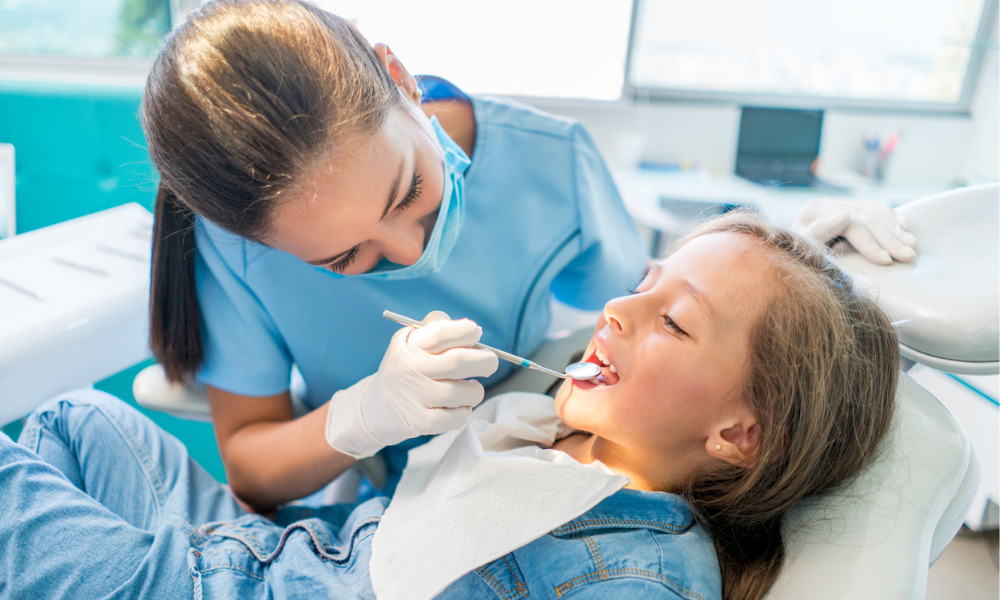 Finding a career that best fits an employee's set of skills and needs, such as a healthy work-life balance, can be challenging. Luckily, there are some job roles – with the help of companies and intelligent employers – that excel at separating work from personal time.
Below, we look into work-life balance and 10 careers that offer work-life balance.
Importance of work-life balance
Work-life balance is something many employees look for in an organization – especially since the COVID-19 pandemic, which caused many to re-evaluate their career path to fit the growing priority for health and wellness.
Since then, many companies have started implementing workplace policies and practices that help provide healthy boundaries with work. Having a work-life balance benefits both the employees and the company. For example, it lessens the instances of stress and burnout, which could lead to severe physical health conditions like atrial fibrillation. Stanford professor Jeffrey Pfeffer discovered that workplace stress is the fifth most common cause of death in the US. Employers can moderate the workload of each employee to keep overwork at a minimum, which helps minimize workplace stress.
Having a work-life balance in the workplace improves the mental health of employees. Having no clear boundaries between work and personal life can lead to depression, lack of motivation, and loss of willpower to do their responsibilities. In addition, it can cause low-quality work, delayed projects, and a poor brand image when this happens. Setting clear boundaries on when and how much work needs to be done can significantly boost an employee's morale.
Lastly, work-life balance in the workplace increases employee retention and engagement. When companies practice healthy boundaries with work, it sets clear expectations for employees and employers to follow, which helps plan out tasks and goals. This allows employees to feel appreciated and increases their satisfaction, boosts productivity, and lessens turnover rates.
Read more: Is it possible to separate work and personal life?
Best careers for work-life balance
While any company can incorporate a healthy work-life balance in the workplace, there are specific job roles that provide the healthy practice more than the rest. Listed below are the best careers that allow employees to enjoy their off-duty time, according to newsmagazine U.S. News' report using data gathered by the Bureau of Labor Statistics.
Orthodontist
Projected jobs: 200
Median salary: $208,000
Education needed: Doctorate degree
Orthodontists are dental specialists who address teeth and jaw irregularities such as teeth straightening and overbite issues. They have completed an additional residency required for their occupation.
Orthodontists relatively have low stress compared to other careers such as surgeons and lawyers. This is because emergency care does not happen much in their line of work, and almost all procedures are scheduled beforehand. This allows orthodontists to work regular hours and have time for personal activities.
Fitness Instructor
Projected jobs: 121,700
Median salary: $40,510
Education needed: High school diploma with some requiring certification related to fitness
Fitness instructors are responsible for teaching various exercise and fitness routines to improve the wellness and health of people. They also monitor clients' progress and create personalized fitness programs to fit each client or a fitness group's needs.
The demand for fitness instructors is expected to rise by 39% in the coming years. The demand could see businesses offering competitive employment packages for fitness instructors to attract highly skilled applicants. As of now, fitness instructors are usually allowed to freely choose their work schedule – allowing fitness instructors to map out time for themselves. Aside from that, fitness instructors hold a job that naturally leads to improved overall wellness – improving work-life balance.
Statistician
Projected jobs: 14,900
Median salary: $92,270
Education needed: Master's degree
Statisticians collect, analyze, and use data to solve specific questions or problems. They use different methods to collect the data, including surveys, questionnaires, and polls. Statisticians work in any field such as healthcare, government, and finance since any organization can use data to solve various problems and situations.
According to the Bureau of Labor Statistics, statisticians will see a high demand in the coming years. It is expected to grow by 33%, much faster than the average for all occupations. Work-life balance for statisticians is good compared to other fields as their workload does not require them to work extra hours or on their days off.
Software developer
Projected jobs: 409,500
Median salary: $110,140
Education needed: Bachelor's degree in computer and information technology
Software developers typically design and develop software to meet the needs of a company or a user. They also recommend proper system upgrades for existing programs and record every part of the program for future reference and maintenance.
Companies understand the importance of software developers for the organization and try to make their time with the company worthwhile with proper compensation, benefits, culture, career opportunities, and work-life balance. According to Glassdoor, software developers at Google and Facebook ranked work-life balance high to match the demands and responsibilities their occupation requires from them.
Physician assistant
Projected jobs: 12,000
Median salary: $115,390
Education needed: Bachelor's degree with some patient care work experience
Physician assistants, also known as PAs, examine, interpret, and diagnose a patient. In addition, they work closely with physicians and surgeons in treating patients' injuries. Physician assistants work in every medical field, including emergency medicine, surgery, and family medicine.
Physician assistants have recently seen a demand for their service as doctors are scarce in the US. Aside from their existing access to flexible work arrangements and schedules, the spike in PA demands could cause more competitive employment packages for physician assistant applicants.
Nail technician
Projected jobs: 18,800
Median salary: $25,770
Education needed: State-approved cosmetology or nail technician program
Nail technicians clean, shape, and style nails of clients. They address any beautification and care concerns involving hand and feet external issues such as ingrown nails and cracked heels. Nail technicians need to take a state-approved cosmetology or nail technician program to work professionally.
Many salons and other beautification establishments were forced to shut down during the COVID-19 lockdown. As lockdown restrictions are easing up, the demand for cosmetologists, including nail technicians, has increased. These professionals can take in an appointment outside their working schedule, but a majority of the time, scheduling of meetings will depend on the work shift of the nail technician, still giving them time off-duty.
Exterminator
Projected jobs: 12,800
Median salary: $37,820
Education needed: High school diploma or equivalent with state license
Exterminators, or pest control workers, specialize in removing unwanted pests like ants, bedbugs, termites, and roaches in houses and buildings. They inspect the area for any infestation and use proper traps and pesticides to exterminate any pests.
Exterminators have a good work-life balance as they can set appointments to fit their work schedules. Once they finish their job for the day, they can relax until the next appointment.
Web developer
Projected jobs: 25,500
Median salary: $77,200
Education needed: High school diploma or equivalent with state license
Web developers create and maintain websites for individuals and corporations. They create, test, and update the layout and designs of the websites to attract views and interactions from the audience. Web developers can also create content for the sites they handle.
The demand for web developers is expected to grow by 13%. Companies would offer attractive employment packages that could see benefits that promote work-life balance, such as more paid leave. Furthermore, the tech industry has seen significant changes in flexible work arrangements, including remote working and adjustable work hours. This allows web developers to work productively during the hours they prefer wherever they are – minimizing work stress and giving them the chance to choose when to have their free time.
Read more: Why technology can harm your work-life balance
Management analyst
Projected jobs: 99,400
Median salary: $87,660
Education needed: Bachelor's degree
Management analysts, also known as management consultants, are responsible for improving the efficiency of a group or organization. They collect, analyze, and implement information to resolve a problem or upgrade a specific procedure. In addition, they help companies develop strategies that keep them relevant in their industry.
Although the work may require management analysts to work extra hours for certain projects or travel to meet clients, they still have a reasonable amount of personal time to spend and can work flexible hours if allowed.
Interpreter and translator
Projected jobs: 10,400
Median salary: $52,330
Education needed: Bachelor's degree
Interpreters and translators convert one language to another – whether written or spoken. They can understand, speak, and write fluently in two or more languages. Interpreters and translators usually interpret on the spot for two parties or translate written text like a script, story, or glossaries. They are also responsible for relaying the correct tone and message of the original language.
Interpreters and translators have a high work-life balance as the work allows employees to work remotely and at their preferred schedule. This lets them work around their schedules also to accommodate personal time.
How employers can promote work-life balance
To be able to implement proper work-life balance, employers must first understand why work-life balance is essential. It is important to understand why employees value it and what exactly do they wish to achieve with work-life balance. Answering these questions can help companies plan actions to take to address the concern.
Having a one-size-fits-all type of work-life balance can be difficult as people work differently and carry various opinions and priorities as others. However, constant feedback from employees can help companies re-evaluate and update their policies and routines in the workplace to cater to employees' needs. This, in turn, can keep employees engaged and satisfied for longer as well as boost the company's image for future employees to come.