As the world begins to return to something akin to normality, employers are looking to embrace the new normal and protect their people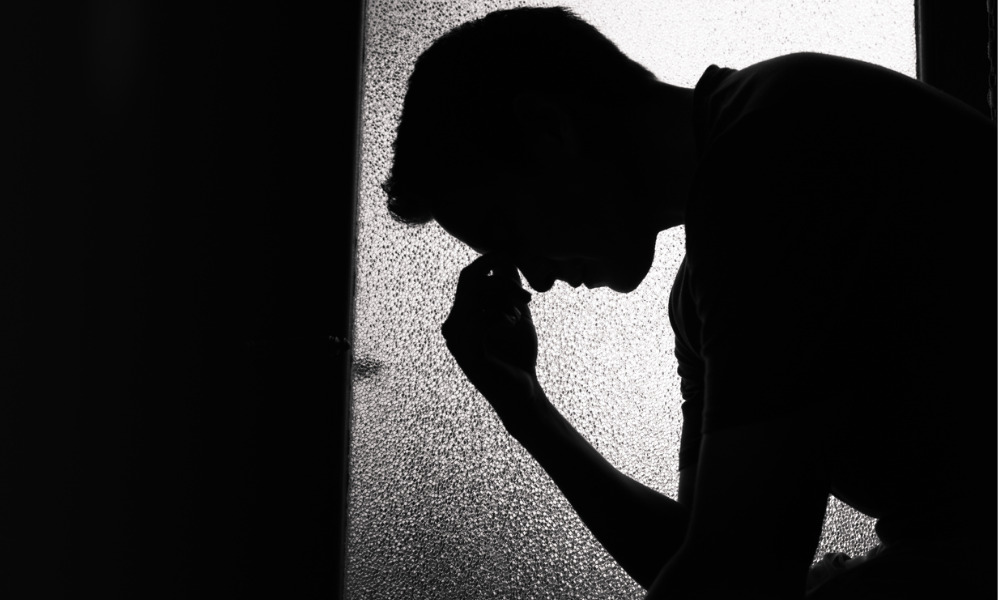 As the world begins to return to something akin to normality, employers are looking to embrace the new normal and protect their people. HRD caught up with Thierry Miras, VP of HR at Schneider Electric, who offered some top tips for leaders looking to successfully navigate these unsteady waters.
HRD: How has Schneider Electric coped with COVID-19 and the changes the crisis has brought?
TM:As a global community, we are facing both a health crisis and an economic crisis as we endure the tremendous impacts of COVID-19. As the pandemic evolves, Schneider Electric Canada remains focused on two priorities: first and foremost, protecting the health and safety of our employees and preserving the financial sustainability of our organization.
We are monitoring the situation globally but are also tailoring our approach to the needs of each region, including following local rules and recommendations from local health and government authorities. Independently, we've enhanced current policies and implemented additional ones to improve flexibility and support for employees in this tumultuous time. These policies have ranged from a work-from-home policy and an enhanced Flexibility@Work policy, to programs such as a Well-Being Diagnosis tool and virtual access to healthcare and mental health professionals, all contributing to overall employee well-being.
Looking to our path to recovery, we've put in place a gradual and controlled return to office plan, supported by robust health and safety protocols. In Canada, we've created a project team working to define our future of work, including expanding our Flexibility@Work policy, and assessing our real estate footprint to better accommodate for a more remote workforce moving forward.
We are also focused on preserving the financial sustainability of our company and jobs. As many businesses were, Schneider Electric has been significantly impacted by the COVID-19 crisis, but we have taken steps to mitigate the impact. One of the ways we've helped maintain the business sustainably, is through a new Open Talent Market program, a career development platform that matches employees to projects and mentors. It allows managers to post opportunities or share their availability to mentor junior staff, and allows employees to apply for openings or mentorship opportunities based on their profile and expertise, allowing us to effectively place staff where they are needed the most.
Here are some more thorough examples of how Schneider Electric is working to maintain employees' physical and mental health during the crisis:
Implementing a work-from-home policy for all employees that were able to do so, as well as travel restrictions when the pandemic became serious in Canada in early March.
Launching several internal programs to support the physical and mental health of employees, such as weekly virtual learning sessions and live talks, Weekly Well Being Tips, a Well-Being Diagnosis tool, and support with our Employee Assistance Program.
Enhancing our existing benefits for employees, including:

Paid care leave has been extended from one to two weeks to support employees who need to care for an immediate family member with COVID-19.
10 days of self-quarantine paid leave for employees who cannot work from home and who suspect they may have been exposed to COVID-19 as defined by the local government, health officials or the company.
We provide a virtual care assistance program for all employees in Canada. Employees can connect with healthcare professionals from home to speak with a nurse or doctor, receive a diagnosis and a prescription. This service is free for employees and their families.
HRD: Thinking about 'the new normal' – what exactly will this look like in terms of our working lives?
TM: As we transition into a new normal – one that is highly flexible with a reliance on digital tools – businesses will be closely monitoring several key factors.
First and foremost, changes will need to be made at physical locations. Robust health and safety protocols will be vital for anyone returning to an office, and office spaces themselves will certainly change as businesses look at their overall real estate footprint based on a larger number of remote employees. Many organizations will have fewer sites with new layouts, perhaps encouraging larger collaboration areas that keep physical distancing measures in mind.
For employees at home, many businesses will need to enable large-scale VPNs and servers to support the new remote workforce. We'll likely see an increased reliance on collaboration tools, allowing teams to work together in virtual environments, rather than in-person meeting rooms. This may require a change in infrastructure and policy, but ultimately allows employees to more effectively manage their time, balancing their work and home lives around their workday, not their commute.
For the many jobs that will still require in-person collaboration, the office of the future will perhaps incorporate desk-space on a drop-in basis which are routinely cleaned, along with flexible on-site hours. This can be managed through programs like the Flexibility@Work policy Schneider Electric utilizes, offering employees more control over their time online based on the demands of their personal lives.
HRD: COVID-19 has impacted employee mental health. What should leaders do now to mitigate the wellbeing crisis?
TM: Employee mental health is just as important as physical health, and leaders will need to play a key role in implementing policies and plans to ensure they effectively manage and maintain employee wellbeing. Larger policy shifts, while they may take longer to implement, will drive significant improvements. For example, extending paid leave for employees – especially those with families and dependents – along with flexible working hours, can significantly reduce stress for those who need to balance various needs. If possible, offering access to healthcare professionals and mental health specialists via virtual platforms is also incredibly valuable. This allows employees to seek help when they need it without needing to risk any unnecessary trips into public.
Leaders also have the opportunity to quickly and easily take actions that create a more personal work experience for employees that value an office community. For example, many remote employees could feel a sense of isolation which leaders can and should address. This might include creating opportunities to connect with teams, be that through larger meetings, brainstorming sessions, or smaller digital check-ins in place of a weekly or biweekly team meeting, and do so with laptop cameras enabled. Looking at more than just interaction for work, social interaction is now more important than ever. Leaders simply extending the invitation for regular virtual coffees can help make employees feel more connected throughout their work weeks, and will encourage employees to do the same with each other.