Sadly, between 10-15% of pregnancies end in miscarriage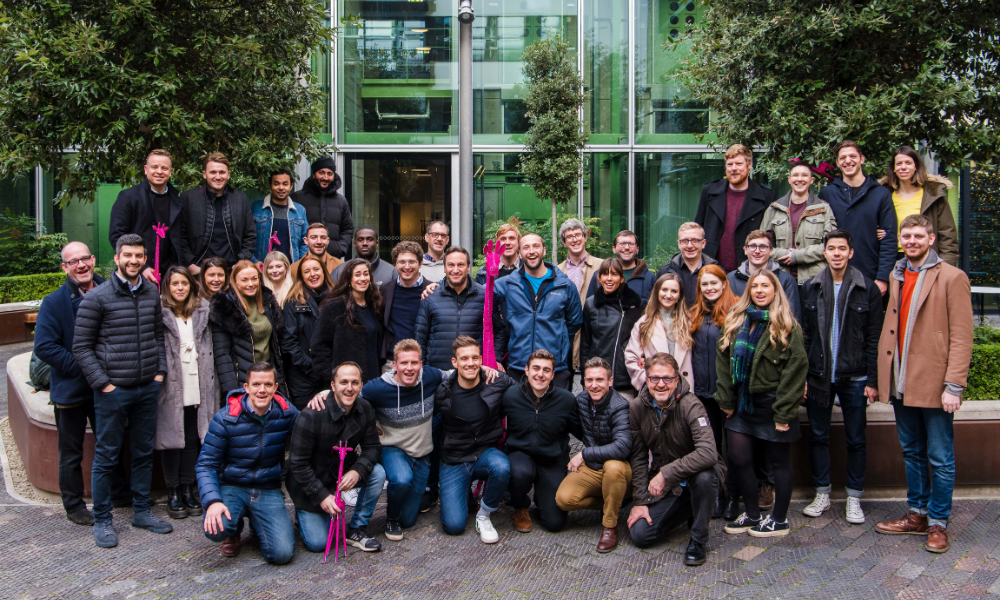 For Cali Gold, implementing paid miscarriage leave was a no-brainer. As head of people at London-based insurance firm YuLife, Gold believes that miscarriage leave should be available to both parties involved – the pregnant person and the partner.
"After seeing what was happening in New Zealand, it really rang some semi-personal alarm bells," she told HRD. "As an employer, we have a duty of care and a responsibility to our people. Ultimately, when our colleagues are facing anything to do with miscarriage, they're forced to use valuable sick days. For us, it was important to implement a policy which gives people both time off and paid leave to look after themselves physically, mentally, and emotionally. It's important that we help eradicate the stigma around talking about these fairly common issues."
Miscarriage leave is an emerging issue
Sadly, between 10-15% of pregnancies end in miscarriage – with one in 100 women suffering repeat miscarriages. While the issue is clearly prevalent, it's only recently that employers have given serious thought to adding miscarriages and still births to their bereavement policies.
Just last month, New Zealand became the first western country to mandate paid time off for employees suffering this sort of loss. Touted by Labour-Hutt South MP Ginny Anderson, the bill was passed unanimously through Parliament. The move triggered a domino effect in organizations across the world, with the likes of 'buy now pay later' firm Zip Co and UK broadcaster Channel 4 launching their own unique policies. At YuLife, their miscarriage policy consists of five paid days leave – whether it's the employee themselves who've miscarried or their partner.
"Clearly, it's hard to put a timeframe on dealing with something like this," added Gold. "The grieving process is different for everyone – so it's not practical to have time constraints. Research shows that 20% of birthing partners will experience Post Traumatic Stress after the birth of their child. As you can tell, this really isn't a gendered issue for us - it's about having an all-encompassing policy that helps everyone involved."
How to enhance bereavement programs
This focus on wellbeing isn't anything new for YuLife - in fact, it's baked into their company values. CEO Sammy Rubin is a big believer in investing in employee health and happiness – coining YuLife's motto of 'Protects lives. Rewards living. Inspires life.' When Gold first began research into implementing the miscarriage leave policy, she was confident that the whole leadership team would be behind it.
"All of our policies emanate from the founders' voices," she told HRD. "They've really mirrored their care and passion around wellbeing. You absolutely feel that throughout the whole organization, across all of our teams. We've made a real conscious effort to keep that mission alive throughout the pandemic. Of course, it's more difficult for people to maintain that feeling of connectedness when you're not in a physical office. However, through our benefits we offer aspects that enhance people's overall lives. Whether it's remote working, personal life insurance, or professional coaching – we really like to reward our people, especially during these difficult times."
C-suite's investment in wellness
When it came to rolling out the leave, Gold revealed that it was very much a top-down decision. While YuLife is growing rapidly, it's still a small company, which, as it turns out, is a massive benefit when it comes to implementing HR programs.
"In terms of timeframe, this happened very fast," she told HRD. "It was only about three weeks ago that I put the policy together and presented it to our founders. Immediately, we all knew it was something we simply had to get out as soon as possible."
And it's not just miscarriage leave that YuLife are keen on backing. Gold explained that they've upscaled their parental leave plans in order to help employees maximise on time off with their children.
"Becoming a parent is one of the most important moments in your life. We want to support [employees] as best we can at this special time. That's why we want to offer employees a package that's not currently matched by other companies at our stage."
The plan includes:
16 weeks of leave at full pay for all parents during your child's first five years: eight weeks at birth and an additional eight weeks of parental leave that can be used at any point up until your child's 5th birthday.
New joiners with a child under five years will be offered up to eight weeks of enhanced parental leave at full pay depending on the child's age when they join.
"We thought that five years was a helpful window for parents as it covers pre-school years. The first five years is also a crucial time in a child's development."
Should you consider miscarriage leave?
As for the notion of miscarriage leave, it seems to be gaining momentum quite quickly, however we're yet to see major organizations backing the idea. The COVID-19 pandemic acted as a catalyst for benefits plans – with employees calling for tangible, realistic, wellbeing schemes rather than out-dated and impractical perks – with a particular focus on children and childcare.
"Any and all actions that employers can take to enhance compassion and show that they genuinely care about their employees is well founded," added Dr Melanie Peacock, associate professor of HR at Mount Royal University. "Bereavement leave, caused by experience of miscarriage, is not something employees would want to use or would take advantage of. This is a serious issue and needs to be treated as such. Further, by offering this leave the stigma around this type of loss would be lessened, enabling employees to feel better supported, obtain the correct support, and overall advance our society.
"In essence, what employers give to their employees (compassion, kindness, reasonable accommodations) will be returned to them ten-fold through enhanced productivity, loyalty and commitment to organizational outcomes. All this in mind, I encourage employers to review their overall bereavement leave policy, not just in relation to one specific issue. Grief is a difficult matter and yet in corporate settings we try to put it in a box or timeline. Are there ways that organizations can and should offer more flexibility in their entire approach to helping employees who are experiencing bereavement? These are strategic and operational questions that I encourage all employers to continually examine."
Related stories