Outplacement services come with a cost but offer several benefits both to employees and employers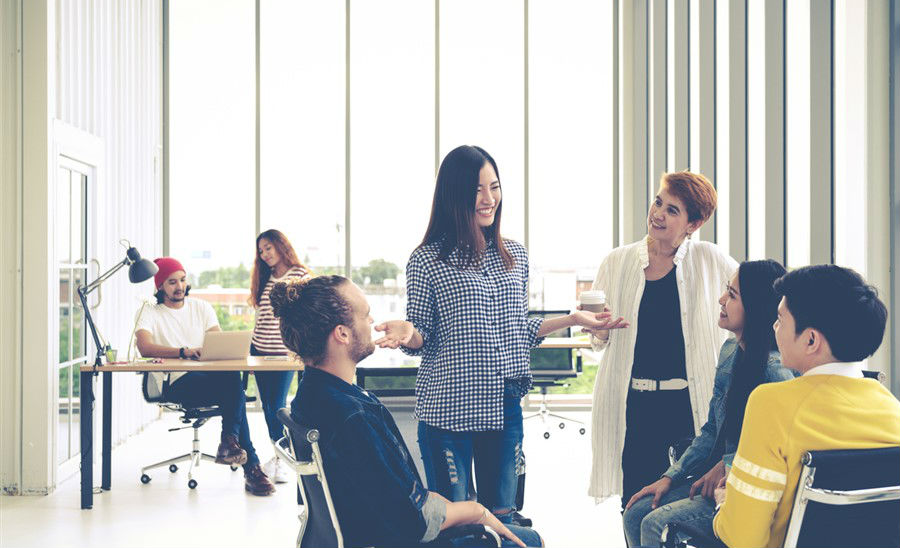 Terminating an employee for whatever reason is always a tough decision to make. It's a harsh reality that no management team or staff member wants to come across, but it's sometimes inevitable. Employers, however, can choose to offer extended support to those they terminate as part of their core value and social responsibility through outplacement.
What is outplacement?
Outplacement is the support service that organizations provide to aid laid-off employees as they transition to new jobs and help re-orient them in the job market. The best outplacement services provide terminated employees with an up-to-date outplacement training process, as well as top-end job search counseling, to ensure that they are placed in the right jobs in the shortest time possible.
Employers may need outplacement services if their companies are:
Downsizing

Reconstructing

Poorly performing or having poorly performing individuals

Having mergers and acquisitions

Reducing operational costs

Facing economic uncertainty

Changing their strategic direction

Supporting their staff with career change
What are the outplacement services offered?
Top outplacement firms offer services and programs to meet both employee and company needs. Most of these programs can be broken down into two types: group and individual programs. Group programs are typically non-exempt and meant for large-scale staff reduction. On the other hand, individual programs are for professional exempt-level staff and executive management. Whichever they offer, the right service provider will offer the following:
Help with planning for job search

Entrepreneurial consulting

Help with research materials

Information on online services, job fairs, and recruiting firms

Financial consulting

Help with video interviews

Customized assessments

Administrative support

Coaching on particular professional topics of interest

Professional help with resumes and cover letters
How do employers benefit from providing outplacement services?
Outplacement is one of the most important severance benefits for both employees and employers. To employers, it provides the following benefits, according to Careerminds:
Improves retention and productivity
Workforce reductions, layoffs, and other types of employee terminations hurt the morale and productivity of the remaining employees. However, if handled properly, the entire process can enhance their dedication and motivation. Offering outplacement services to laid-off employees is one way of showing the remaining staff that they are valued and that employers have a conscience.
Reduces the risk of legal action
Defending an unlawful termination is costly and time-consuming and can damage the reputation and perception of an organization. Outplacement can help the company take appropriate action when letting some employees go. Offering an outplacement package as part of a severance agreement can reduce the anxiety of laid-off employees and, therefore, the risk of lawsuits.
Protects company brand
A company's brand is everything nowadays. Outplacement reinforces a positive view of the company among its staff and community. It promotes a great business reputation, demonstrates a company's commitment to current and former employees, and showcases its ability to promote the solutions that modern professionals need, such as access to transfer options, networking connections, and job boards.
Maintaining a good relationship with the terminated staff not only preserves the company's image; it also ensures that any future dealings with them will be positive.
Could be negotiated
Nowadays, companies use outplacement as a "bargaining chip" during an individual compensation negotiation. Outplacement packages offer terminated employees some tangible benefits compared to other severance options, most of which are costly.
Supports corporate values
Most organizations have core values that highlight how invaluable their staff is. Substantial data support the connection between value-driven organizations and long-term productivity. Providing employees with outplacement packages shows that the company's core values are not mere statements.
How much do outplacement services cost?
A 2009 study by The American Management Organization for the Wall Street Journal found that more than two-thirds of 265 US employers with layoffs during the past two years offered outplacement at an average cost of $3,589 per employee, a figure that has gone up and down thanks to technology. The most technologically advanced providers typically have lower overhead costs and, therefore, a more affordable service that offers more for the money.
While you might be interested in seeing the dollar figure to decide, it's important to note that different amounts pay for different things. When hiring a third-party service provider, outplacement cost will depend on several factors, including:
Service: Does the firm offer one-on-one or group consultations? Will employees get tailor-made programs and personalized services that will land them a new job faster?
Terms: Are the term limits to the contracts such as three or six months by the end of which services are terminated? Do workers get support until they get another job?
Experience: How much experience does the firm have? What are their placement numbers like? Do they have experienced staff trained to deal with outplacement counseling even if the employee is highly emotional? Can they handle executive-level placements?
Technology: Does the firm use technology to bring solutions to employers regardless of where they are?
The most important thing to do is to figure out your company's needs and then look for a firm that meets those needs. It's the surest way not only to end up with a program that outs your employees back to work but also to save the much-needed money. The best way to see how an outplacement provider can help you is to see a demo of their service, according to Careerminds.