AbsenceSoft CCO shares three steps for building effective leave and accommodation program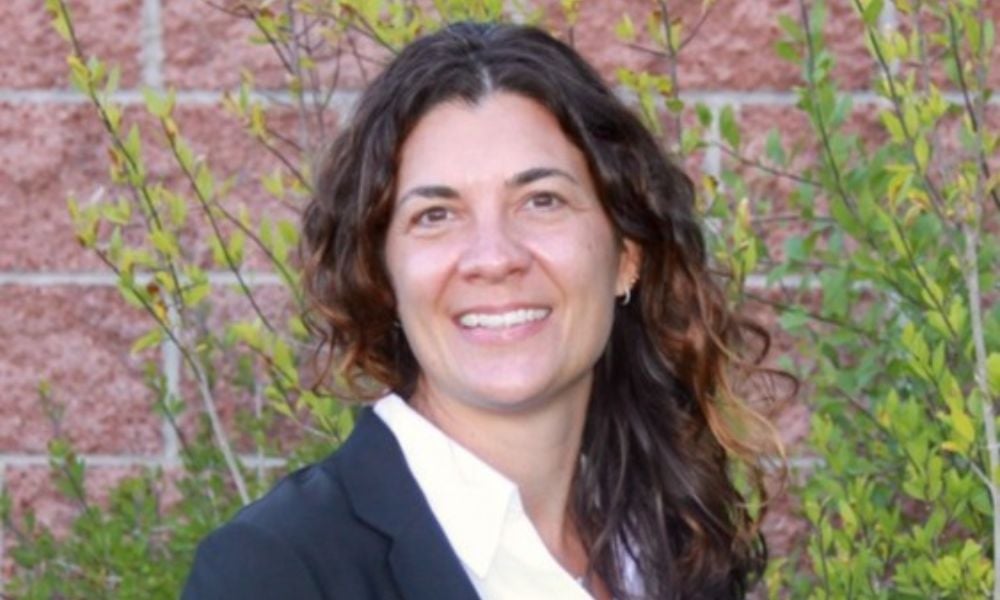 This article is provided by AbsenceSoft.
In our post-pandemic world, we are at a crossroads of redefining how we work and resetting of boundaries around the intersection of work and life.
As a response to the current state of work culture, the Surgeon General recently published a timely five-point framework for mental health and well-being in the workplace. It closely examined the nature of work as well as the relationship workers have with their jobs, presenting "an opportunity to rethink how we work." According to the framework, one of the five essentials that employers could follow in order to achieve that goal is work-life harmony, with the recommendation that organizations should increase access to paid leave—sick leave, paid family and medical leave (including paid parental leave), and paid time off for vacation.
Work culture is shifting in a way that has put mental wellness front and center. Employees are craving a work experience that is supportive and considers their personal needs. Forward-thinking employers now understand that providing hyper-personalized, company-specific policies to benefit their employees can significantly improve workplace wellness, the employee experience, and ultimately, influence how long employees stay.
Employers have a unique opportunity at this point in history to create a blueprint for the employee experience, one that demonstrates a deep understanding of the need for work-life harmony.
A key part of this employee experience blueprint should include an investment in a hyper-personalized leave management approach. Offering extended leave should be considered a key job benefit, up there with health insurance and a 401K.
Several studies have highlighted its necessity. According to Guardian Insurance's 2021 10th Annual Workplace Benefits Study, three out of four employers changed their unpaid leave policies to paid leave during the Covid-19 crisis. The report found that, "companies that prioritize paid family and medical leave policies are also focused on employee retention and report higher employee benefits satisfaction."
MetLife's 20th Annual U.S. Employee Benefits Trends Study 2022 found that employees are feeling more stress, burnout, and depression than ever. The report highlights how "flexibility and work/life balance have become make or break issues for employees in their employer relationships." In fact, according to 81% of the report's respondents, paid or unpaid leave are the top benefits that would improve well-being. Employees satisfied with employer-provided leave programs are 2X more likely to be satisfied with the job they have now and 1.8X as likely to intend to be in their role for at least one year.
Investing in a hyper-personalized leave approach can boost workplace wellness and employee retention. Here's how to institute this type of approach:
Crystallize leave framework and policies
Employers need to be clear about how they will support people's wellbeing as they navigate taking leave and also when they return to work. In addition to defining how and when to make leave available, employers also need to ensure compliance with company-specific policies and Federal and state leave laws.
With 140+ ever-changing leave laws across the United States, keeping up with compliance and making quick assessments and decisions when an employee requests leave, to put it mildly, is difficult. Leave management software's ability to automatically calculate eligibility and generate a to-do list for compliance allows leave managers to move quickly and efficiently while leaving more time to focus on the individual employee's needs and concerns during their leave.
By automating complex leave and compliance tracking and management, companies can implement hyper-personalized company-specific policies that can ultimately have an impact on attracting the right talent and retaining them in a changing labor market where employees are evaluating what's important to them.
Set your HR team up for success
HR teams specialize in caring well for employees. Keeping track of potentially hundreds of leave requests isn't necessarily what they do best, or even what they should be prioritizing. Instead of using technology, they often turn to conventional methods of managing employee absences––using hand-written notes, spreadsheets, and calendar reminders which are tedious, time-consuming, and inefficient, leaving both HR teams and employees frustrated.
When evaluating current processes, employers should understand how employees want to communicate with their managers and HR about leave and also what will create the best experience during the leave process. With today's diverse workforce, it's about creating the right personalized digital experience that can be customized to how the employee wants to be connected - be it email, text, phone, or through an employee self-service platform.
Empower employees with information
Employees need to be able to take leave in a supportive environment. An employee applying for leave may be dealing with uncertainty, new levels of stress, or even feelings of guilt for how the leave could impact their family or those around them. Adding to the emotional situation is confusion about leave eligibility, different types of leave, and benefits available including job protection, pay protection, and transparency about the status of their leave request.
This needs to change. Employees want more visibility into their specific leave requests to understand if their leave was approved, which policies apply, and what those policies mean for them regarding benefits, pay, and job security.
Providing employees with a transparent self-service tool can cut through confusion and provide clear, up-to-date information. Empowering employees with self-service options makes it much easier for them to request leave and gives them real-time visibility into the status of their request. In addition, all leave-related documentation and communication can be stored in one place, visible to both the manager and employee. It's that simple.
Read next: Employee turnover: Learn to calculate and improve yours
Ultimately, people stay when they believe their employer cares about their wellbeing, values their contribution and provides an environment that allows them to grow and thrive. Understanding the needs of your workforce and creating hyper-personalized company policies can ultimately have a long term positive impact on attracting the right talent, retaining them and preventing employee turnover. Creating a leave experience and work atmosphere where employees feel heard, respected, and cared for has a long list of benefits, from increased productivity to higher job satisfaction, to a more positive experience for all.
Kelly Wells is chief customer officer at AbsenceSoft, a SaaS platform for absence management and accommodations. The HR tech platform automates the administrivia of employee absences and accommodations.