Getting everyone immunised may be good for business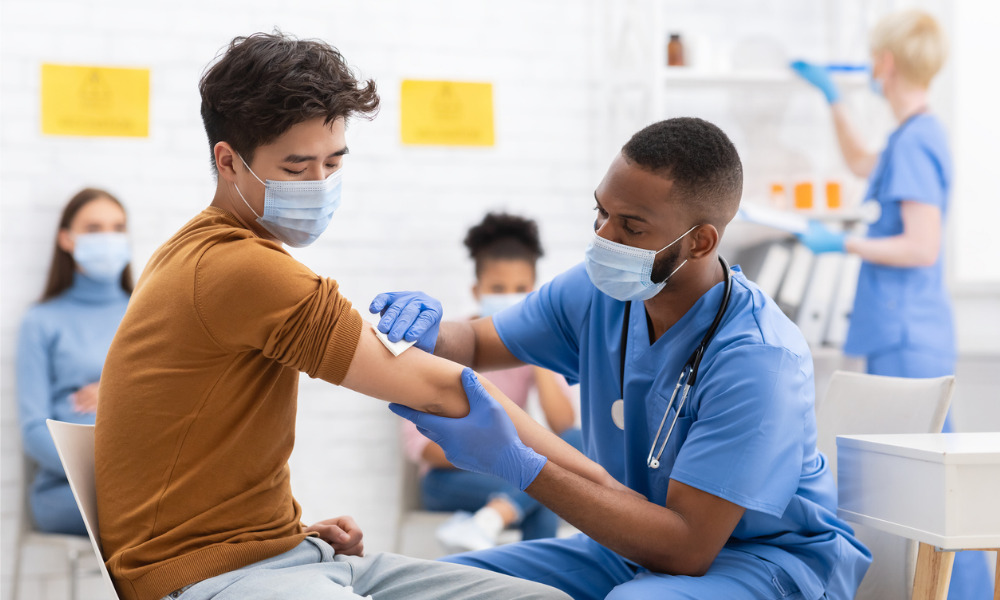 Still on the fence about getting staff vaccinated against COVID-19? A new study suggests introducing "vaccine mandates" at work may be good for business. That's because consumers and employees alike tend to trust employers who include immunisation in their return-to-work policy.
More than half of people (53%) polled by Qualtrics say they are "more likely to shop" at businesses that require employees to be vaccinated. Meanwhile, two-thirds of workers (66%) say they want shots to become mandatory before employers start to welcome staff back to a physical workplace.
Read more: Vaccinations: Will you monitor staff jabs?
"As companies look to the future, they need to capture insights to help them determine how to reopen offices, implement safety measures, and gauge employee and customer comfort with vaccine mandates," said Jay Choi, chief product officer at Qualtrics. "Insights like these are good for business and help companies deliver better experiences in the future of work."
Immunisation has become essential in the new normal. In fact, a fraction of workers hope to receive the vaccine right before they head back to the worksite or travel long distances:
45% are likely to wait to be vaccinated before going back into the office
61% say the same about flying on an airplane
Employees are also calling for more transparent measures to be implemented when travelling in the post-COVID era:
66% support implementing vaccine passports
65% support requiring travellers to show proof of vaccination before flying
Read more: Are we relaxing COVID measures at work too soon?
"The pandemic upended life as we knew it and every organisation around the world had to change. Many were left wondering what impact the sudden shift would have on the future of experience," analysts from Qualtrics said.
"Now, as companies create their playbooks for the new normal, it has never been more important to listen to feedback from employees and customers to ensure they can deliver experiences that create a sense of safety and comfort," they said.