New study suggests workaholics might have an even worse addiction to worry about…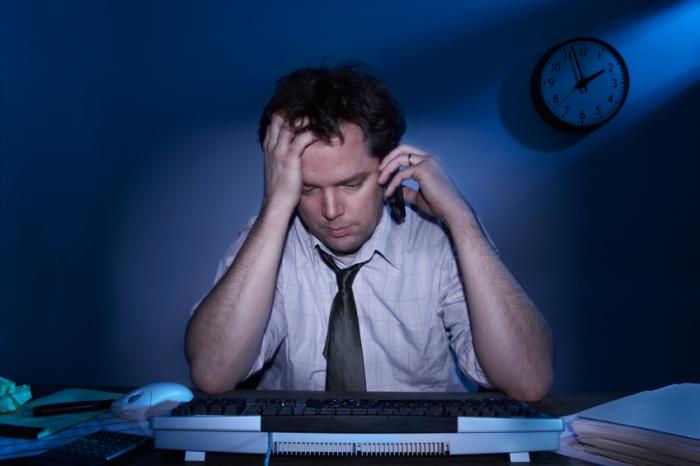 Spending too much time in the office can make anyone miserable but now it seems staying at your desk isn't just damaging to your happiness – it's damaging to your health.
According to a new study, employees who work more than 48 hours per week are more inclined to develop a dangerous relationship with alcohol.
Results from the study, conducted by the Finnish Institute of Occupational Health, support previously found links between working longer hours and becoming dependent on alcohol.
The report,
published in the BMJ
, analysed 333,693 workers across 14 countries and found that those who worked 49 or more hours in a week were 13 per cent more likely to partake in "risky" alcohol consumption than those who worked a 35 to 40 hour week.
It defines a "risky" consumption of alcohol as "14 drinks per week for women and more than 21 drinks per week for men." Drinking this amount of alcohol in just one week is believed to increase the risk of adverse health problems including cancer, coronary heart disease, liver disease, mental disorders and stroke.
However, dangerous levels of alcohol consumption are not only linked to health problems but to unwanted issues within the workplace, including increased sick leave, impaired decision making, poor performance, and a higher risk of occupational injuries.
There was no difference seen between age group, gender, region or socioeconomic status.
"'The workplace is an important setting for the prevention of alcohol misuse, because more than half of the adult population are employed," said Professor Marianna Virtanen, co-author of the report.
"'Further research is needed to assess whether preventive interventions against risky alcohol use could benefit from information on working hours."
Cassandra A. Okechukwu, an assistant professor at Harvard School of Public Health, wrote an accompanying editorial to the report.
She said the results have implications for exceptions to recommended weekly working hours, which could lead to more alcohol consumption and greater health risks for millions of people.
"Given mounting pressure to exclude an increasing proportion of workers from current standards that limit working hours in Europe and other developed countries, long working hours is an exposure that we cannot afford to ignore," she wrote.