One CEO explains what businesses can expect from the worker of tomorrow – and how to prepare for them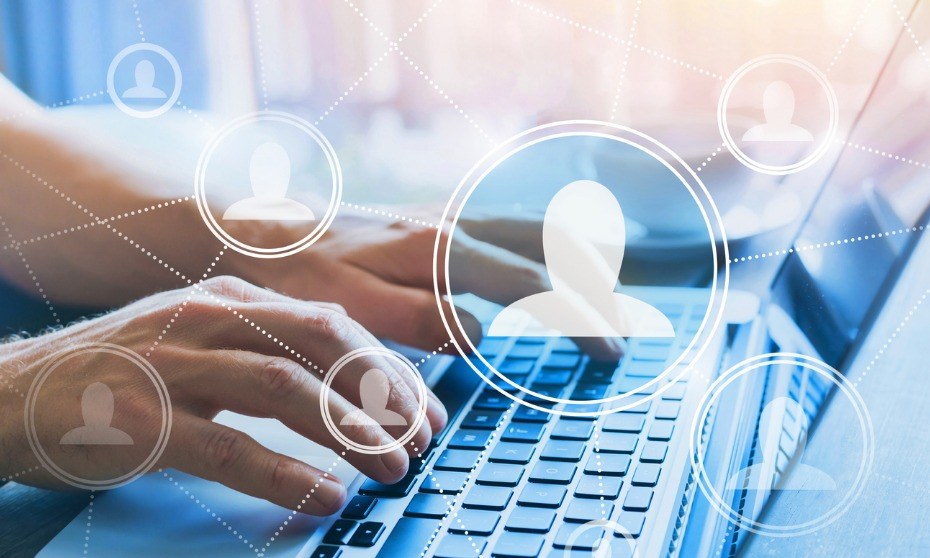 The workplace is going to look very different in just a few years' time. Automation and artificial intelligence (AI) are drastically changing the way we work. Market pressures and trade tensions are forcing businesses to change and respond more swiftly. Cloud technology has increased the potential of remote and flexible working – now people can just as easily log into their workspace from abroad as they can from their office.
This poses both challenges and opportunities for organisations. Those that prepare for tomorrow's worker today, will benefit from a better employer brand, happier workers and a wider talent pool.
Introducing tomorrow's worker
To prepare for future workers, you first have to get to know them. But tomorrow's worker isn't going to fit a single mould. In fact, they're probably characterised by their freedom to fit into many. There's going to be much more autonomy over the way people work. Individuals will be free to choose the work styles and locations that suit them.
A new way of work
This will benefit businesses as well. Workforces will become more fluid. To use an oft-cited buzzword, they'll be more agile. There will be fewer fixed costs as workers will come from an expanded Total Talent pool. Hiring managers will be able to choose from permanent and non-permanent workers. People may switch between work styles too, a permanent employee may decide to enter semi-retirement or go freelance. But organisations will still retain them in some capacity. Whether as a freelance consultant, a part-time mentor or project-based contractor. There's going to be less emphasis on the type of worker you've hired, and more focus on what skills and experience they bring to the table.
Indeed work itself will change. Instead of focusing on full-time roles, organisations will work on a project-by-project basis. Again, altering the way workers build their careers and work days. It will soon be commonplace to see people work for one company on a Monday, switch to another on Tuesday and return to their previous employer on Wednesday.
Skills shortages
Skills shortages mean that businesses have to be more creative when hiring in-demand talent. A lack of qualified workers means that business strategies cannot be executed. Projects stagnate and potential growth dwindles. The digital skills gap is predicted to cost the UK economy £141 billion in GDP growth over the next decade. Workers with the right skills will demand high salaries and benefits as a result. Stretching budgets or putting them out of reach of some businesses completely.
Plugging the gap with external workers such as contractors offers a potential solution. They can be recruited on a project-by-project basis.
Responding to upturns and downturns
Of course, the biggest benefit for organisations using the new workforce is the ability to readily respond to demand and supply. As recent times have shown, entire industries can be quickly disrupted by new technology or companies, trade tensions and political drama. Organisations with a non-agile workforce cannot flex as fast as those with part-contingent workers. Similarly, new business is much easier to pitch for when using a mix of talent that can be scaled up as needed.
Challenges to be aware of
So, workforces and workers will both be more flexible and efficient. But there are a few hurdles to overcome first.
A common problem mentioned by remote workers is a sense of isolation and potential for burnout when working alone all of the time. If they aren't getting face-time with their colleagues, traditional team-bonding doesn't happen and they may feel disconnected from their organisations. Hiring managers don't know who to hire for different tasks – they don't even know the skilled individuals who work for them.
However, studies have shown that remote workers who have the choice to work flexibly and who feel part of their team, are the most engaged in an organisation. More so than people who work full-time from an office. Get the balance between remote, flexible and communication right and you'll see a boost in engagement.
How to prepare for the new worker
The recipe for success with new workers is clear, facilitate greater communication between permanent, non-permanent, remote and on-site workers. Everyone needs to be on the same team and working towards the same goals.
Technology like instant messaging and Total Talent management tools will help. You can also take things offline, through meet-ups and away days.
HR, procurement and recruitment processes must adapt too. Break down silos between departments to share workforce data with hiring managers. Ensure all your HR and recruitment systems 'talk' to each other. To avoid workers getting lost in a mess of disparate tools.
Another important step will be to challenge the stigma around external work. For everyone to work well together, they must be on the same page not looking down at each other for different work style choices.
Prepare today and benefit today
Leading organisations will meet all worker needs – today and tomorrow. Many practices described here have benefits for everyone.
Facilitating greater communication, giving hiring managers more access to talent and breaking down silos are all good things to do now. Your workforce will be more efficient and agile as a result – and better prepared for the future.
Chris Milligan is CEO of social commerce solutions provider Adepto.