Did your company make the exclusive list?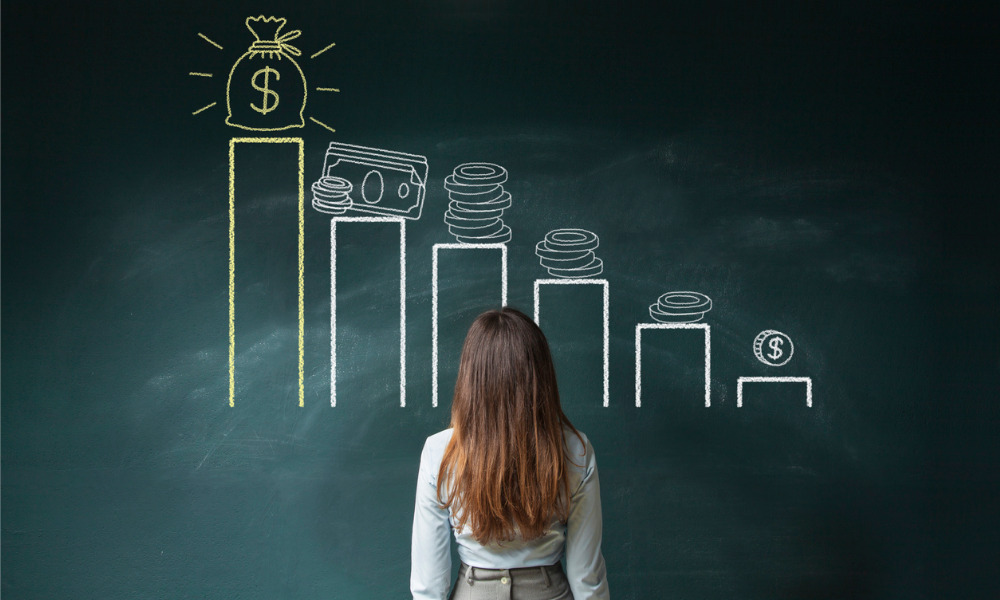 Do you believe you're paid fairly? Workplace analysts from Comparably.com asked 10 million workers this question as part of its annual list of companies with the best pay packages.
For 2020, a winner on Wall Street in the work-from-home era climbed six spots to No. 4 to join powerhouses in tech – Google, Facebook, Microsoft and Amazon – in the top five.
Zoom, maker of the eponymous video conferencing platform, grew in popularity across the world during the massive shift to remote working in the early months of the COVID-19 pandemic.
On the home front, the company won approval from its own employees: it garnered 98% positive reviews from staff members who took part in the survey. This earned Zoom an A+ rating overall.
"As a testament to this, when employees are asked 'Do you believe you're paid fairly?', 91% say 'Yes'. The IT department is the most satisfied with their compensation, ranking it 100/100, a full 18 points above the admin department," Comparably found.
Apart from the competitive pay, Zoom said it also offers employees free medical, dental, mental health and vision benefits; stock options; health savings account (HSA) and flexible spending account (FSA) plans; wellness and fitness reimbursement; unlimited paid time-off; paid parental leave for 12 weeks; and short-term or long-term disability and life insurance, among other benefits.
Read more: Top 10 best companies to work for in the world
Meanwhile, Google and Facebook have both consistently dominated the annual list, taking over the Nos. 1 and 2 spots, respectively, since 2018.
Google has 85% positive reviews and an A+ rating of its compensation packages. Salaries at the internet giant range from US$37,305 to $600,000. The three positions with the highest estimated salaries are finance director, HR director and vice president of product, the report said.
Runner-up Facebook garnered 83% positive reviews and an A+ rating. Pay ranges from $40,000 to $308,913. Jobs with the highest estimated salaries include VP of sales, group product manager and principal engineer.
Read more: The best (and worst) cities for remote workers
Amazon and Apple, on the other hand, made it back into the top 10 at Nos. 5 and 8, respectively, after falling just outside the top roster in 2019. Compared with other front runners in the tech scene, however, Amazon earned only 78% and Apple 75% positive reviews from employees polled by Comparably. This gives the two companies a B+ rating overall.
Amazon's admin department is the "most satisfied" with their compensation, ranking it 85/100.
Over at Apple, the communications department showed the highest satisfaction, giving the company's remuneration system a score of 91/100, the report found.
Here are the top 50 large companies (500+ employees) with the best-paying jobs, according to employees polled by Comparably:
Google
Facebook
Microsoft
Zoom Video Communications
Amazon
UiPath
RingCentral
Apple
Netflix
SBA Communications
Thomson Reuters
Farmers Insurance
ADP
LinkedIn
Verizon
T-Mobile
Sage
Bell
Qualtrics
Workfront
Trimble
Insight Global
Medela
GitLab
Luxoft
Ultimate Software
Smartsheet
ManTech
Concentrix
HubSpot
KeepTruckin
BairesDev
Dynatrace
Centric
Northside Hospital
Weave HQ
Confluent
Bank of America
Seismic
Vector Marketing
BambooHR
Malouf
Citi
Loanpal
ZoomInfo
Dell
Alkami Technology
Better.com
Intel
Pipedrive
What have your experiences been like with the highest paying companies listed above? Leave a comment below to let us know.