The outbreak is forcing health officials to shutter Top Glove's production facilities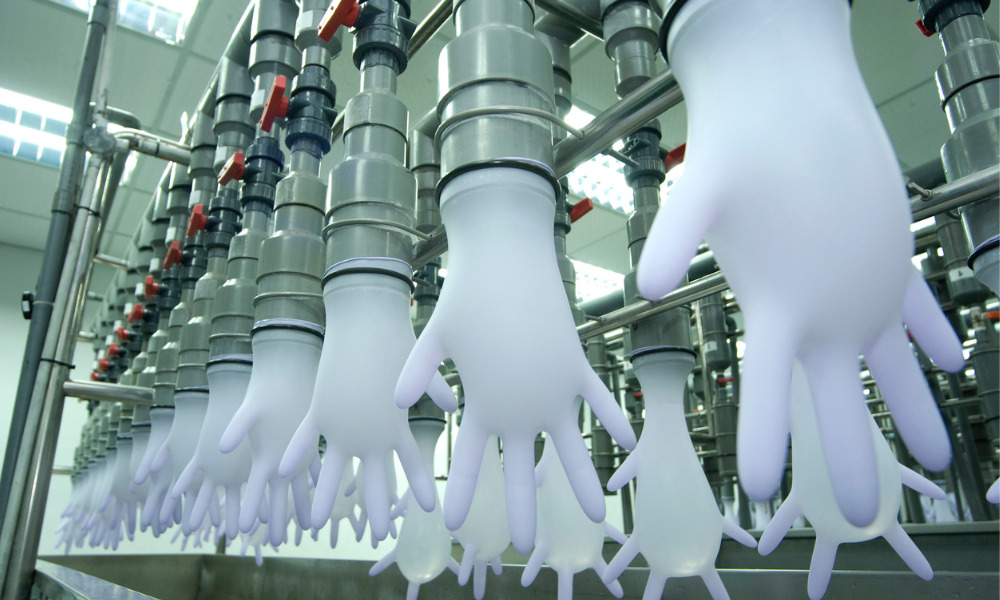 Public health authorities in Malaysia are set to shut down factories of the largest rubber glove manufacturer in the world after more than 2,400 workers were reportedly stricken with COVID-19.
Top Glove, an international supplier of latex gloves, will have 28 of its sites closed down as authorities keep a close eye on the outbreak involving 2,453 employees. Many of whom are migrant workers from other countries.
"All those who tested positive have been hospitalised and their close contacts have been quarantined to avoid infecting other workers," said Noor Hisham Abdullah, director-general of Health Malaysia.
Read more: Is COVID-19 a workplace injury?
Top Glove reportedly produces a quarter of the world's rubber glove supply – or about 90 billion gloves a year – an essential good in the fight against the COVID-19 pandemic.
Profits have soared amid an increased global demand for its rubber gloves and other protective equipment, but the company has also been criticised for its alleged treatment of migrant workers.
The temporary closures this week are now expected to cause a two- to four-week delay in its shipment to 195 other countries that rely on its supply chain.
While 16 factories have already been shuttered to curb the spread of the virus and allow health workers to test additional factory employees, 12 facilities remain operational albeit at a reduced capacity, Top Glove said in a note to investors.
Read more: Should employers rely on COVID-19 home test kits?
"We have completed full screening of about 5,700 workers at our hostels. We are committed to proceed with the [health ministry] recommended COVID-19 screening test of the balance [of] workers and staff at our factories in Meru, Klang," the company said.
The company employs a global workforce of 21,000 in Malaysia, Vietnam, Thailand and China. About 13,000 of these workers are stationed in its factories in Klang, where the outbreak began.
"The safety and well-being of our employees and local community [are] our utmost priority [to] contain the situation and to flatten the COVID-19 curve," Top Glove said.