Employers should focus on employee experience and wellness along with standard protection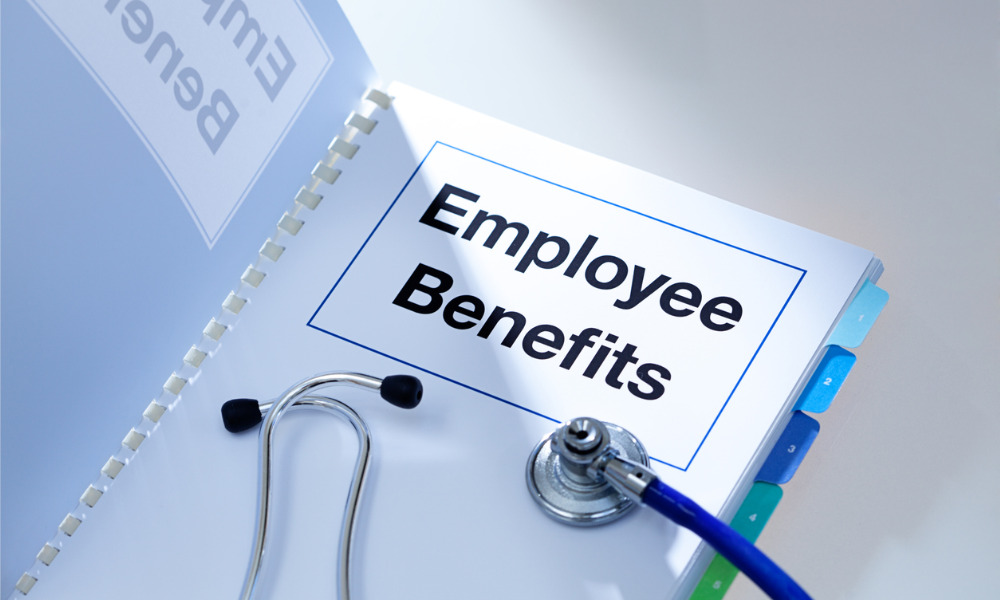 Having to pay for a large drug claim, becoming disabled, dying prematurely — these are examples of significant risks in employees' lives that employers can help mitigate through the group benefit plan they offer their workforce.
But these plans aren't all about protection — they are also about empowerment.
"Giving an employee control over what parts of the plan they choose to use is incredibly important," says Roger Thorpe of Thorpe Benefits, one of Canada's leading group benefits organizations. Today's group benefits plans need to be flexible and address a variety of different areas.
"You don't want to develop a plan that is all about insurance and nothing else," explains Thorpe. "There are many more benefit components than that. Creating the right balance by incorporating other elements — such as risk protection — is an art form that unfortunately is not practiced by everybody."
An effective benefits plan needs to go further than simply benefits. The area of employee well-being must be factored in as well, Thorpe notes.
"More and more of our clients expect us to incorporate well-being programs into their plans, so our firm integrates them right from the beginning," he says, adding it all starts with good advice and a strategic approach to the development of the wellness plan.
"We offer our clients advice on how to launch their plan and how to get their employees to participate in it," he says. "We never push them towards a particular tool or app — we custom build the plan that is right for them."
This approach goes well beyond the basic idea that group insurance is simply designed to ensure employees are protected and covered for their expenses. Thorpe Benefits' way of doing things helps its clients demonstrate that they care about their employees' wellbeing while giving their workforce and their families the opportunity to take better care of themselves through education.
"The ability to teach an employee and their family to be more resilient, to manage their stress better, to work on their financial literacy and to help support their physical wellbeing in a proactive way through nutrition is a game changer," says Thorpe.
Providing that level of support to an employee is a completely different relationship than covering them for things like dental work, massage treatments and eye care. Essentially, that's only assisting them once they're sick and not moving them through a continuum of becoming healthier over time.
"Integrating wellness education is truly the 'major secret sauce' that helps deepen relationships — and it's an important aspect of a well-balanced benefits package," says Thorpe.
Thinking about your workforce's wellbeing is especially important given the COVID-19 pandemic. Not only has the change from office to home office been a whirlwind, but on top of that is additional stress over a partner who is out of work, or the worry that someone in the household is still working outside the home and could bring the virus back with them.
"Everybody is lying in bed wondering where they were that day, or if their partner has brought the virus in, or whether they're at risk of exposing another family member," Thorpe says. "It's easy to say we're all managing but underlying this, but I think there are a lot of sleepless nights and a lot of anxiousness going on."
Because of this, Thorpe Benefits hosted a virtual session on encouraging resilience of employees working from home and facing stress.
"We will be pulling out all the resources and skills about building that resilience muscle, an area we have a lot of experience in," Thorpe says.
Thorpe recommends HR and finance people raise the bar on their expectations of what a benefit consultant should be doing to support them. They should look for a consultant who has a team behind them, experience under their belt and a process that delivers proactive education throughout the year.
Benefits are a tool to be used as part of a company's reward structure, and they are meant to make a difference whether they are a top-of-the-line package or a basic offering because of investment in other rewards. But in all instances, the important thing is that the benefits align with the philosophy of the company.
Thorpe says his team spends a lot of time talking to clients about their approach to benefits to determine their employee benefits or wellness philosophy. In many instances, their clients don't have one — and that means it's time to get back to basics, Thorpe says his team will meet with the client to determine how the company wants to treat their people and how to adjust the benefit package to reflect that.
"Having a list of core values they have as a business is also quite helpful," he adds.
Once the company has an objective for what they want the benefits to accomplish, it's time to put the work in.
"It can be easy to let a plan run in the background, but if that goes on for too long it can cause misunderstandings and distrust among employees," Thorpe warns. "Not to mention the plan loses its punch as part of the reward structure."
But isn't it all just a matter of dollars and cents? Not exactly, Thorpe says.
"If you're spending as much as two or three or even four thousand a year on a per employee basis, hopefully you're not doing that just because you have to but because you want the tool to have an impact."
Budget does come into play for clients, but Thorpe says what a company provides is "more about what you believe in and less about what everyone else is doing these days."
"There's always going to be a Shopify, there's always going to be an Amazon or somebody that can do better than you — so you have to hold true to what you believe and what you can manage."
In the end, what's best for a company depends on how educated and supported they are — and that's where a good consultant comes in.
"Employers shouldn't make decisions based on their gut," Thorpe says. "They should make decisions based on good education and good advice."