Supervisors and coworkers harassed Black workers and called them racial slurs, complaint alleges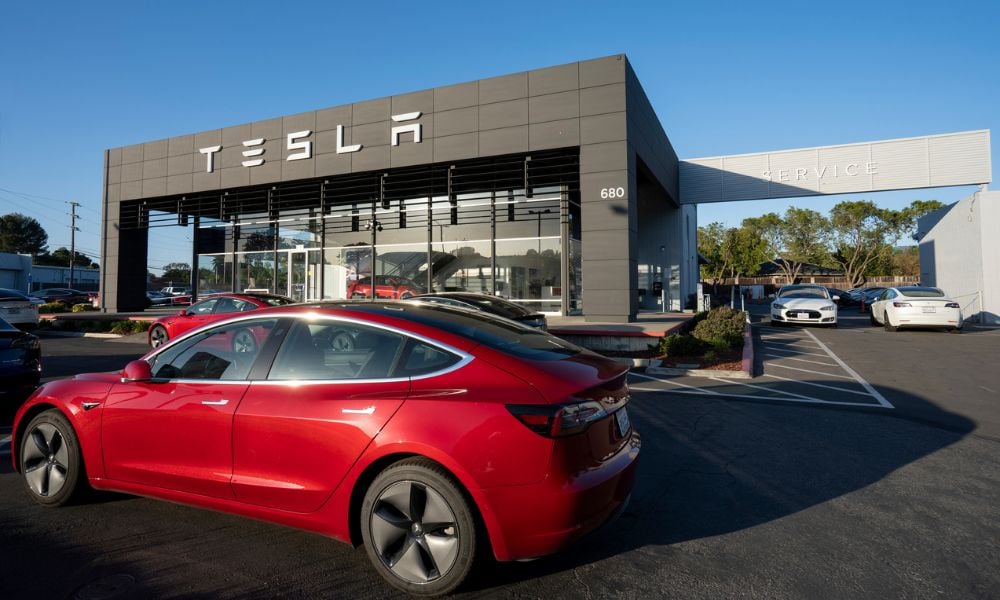 The lower court properly relied on the language of the offer letters and excluded from arbitration the plaintiffs' labor claims based on conduct occurring during periods when staffing agencies, rather than the defendant company, employed them, a recent ruling said.
Tesla, Inc. – the defendant in the case of Vaughn et al. v. Tesla, Inc. – operated a factory in Fremont, California that manufactured electric vehicles. The plaintiffs in the case were allegedly part of a subclass of workers who were employed by staffing agencies before becoming direct employees of Tesla.
In July 2021, the plaintiffs filed against Tesla a complaint seeking to represent a class of Black workers in the factory. They asked for relief based on a "joint" or "dual" employer theory for periods when staffing agencies employed them.
The complaint included claims for race-based discrimination, race-based harassment, and a failure to prevent race-based discrimination and harassment under the Fair Employment and Housing Act. The complaint alleged that supervisors and coworkers subjected the plaintiffs and other similarly-situated Black workers to repeated instances of racial harassment and discrimination, including by regularly calling them racial slurs.
In August 2021, Tesla filed a motion to compel arbitration of the plaintiffs' claims. It argued that the plaintiffs' allegations failed to distinguish between the periods when staffing companies employed them and when Tesla directly employed them. It also contended that the arbitration provision in the offer letters mandated arbitration because all claims "related to" the plaintiffs' employment at Tesla.
The trial court partly granted and partly denied Tesla's motion to compel arbitration. The trial court, applying the plain language of the offer letters, found that the arbitration provision required the plaintiffs to arbitrate disputes arising on or after their first day of employment.
The California Court of Appeal for the First District affirmed the trial court's order. First, the appellate court agreed with the trial court's decision to grant Tesla's motion to compel arbitration only in connection with the plaintiffs' claims based on conduct occurring after their date of employment.
The arbitration provision only covered claims based on conduct after the start of the plaintiffs' direct and contractual employment at Tesla, the appellate court explained.
Second, the Court of Appeal held that Tesla's proposed interpretation of the phrase "relating to" contradicted the arbitration provision's plain language.
That phrase did not suggest that the arbitration provision would apply to a dispute between the parties based on events occurring before the contractual employment relationship began, the appellate court said. Tesla's proposed interpretation would expand the arbitration provision's application well beyond the parties' reasonable expectations, the court added.