'The biggest challenge in attracting workers this year is continuing to differentiate our employee value proposition'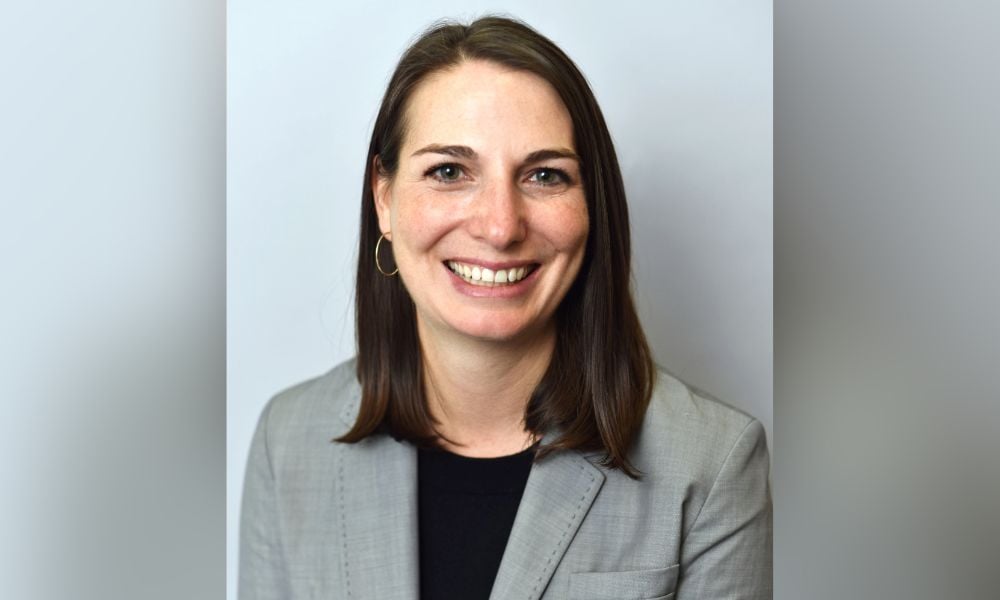 The biggest retention mistake you're currently making? It's making assumptions around employee expectations. That's according to Leanna Bautista, chief people officer at New York-based entertainment giant TouchTunes.
Speaking with HRD, the seasoned people leader says that HR practitioners need to start talking to their employees in order to understand what's actually important to them – and stop making the decisions for them. This is something Bautista is making a main priority this year at TouchTunes.
"As we continue to evolve our strategy, we have a big focus on employee surveys and listening opportunities," says Bautista. "Anytime I visit one of our locations, I make sure to meet one to one and do 'coffee chats' with groups of employees to get to know them and ask what is working and what isn't working for them.
"We can't always give them everything they want, but understanding that and being able to provide where possible or target communications to address this helps people to feel heard and gives them the support to work in a place that offers the experience they want."
Employees will quit over communication chaos
Open communication as a leadership trait really came to the fore throughout the pandemic. Where once employees regarded their CEOs as unseen, untouchable beings, COVID brought the boardroom back to earth. Now, workers want a say in how their company is run – and they're willing to quit to find that ideal employer/employee relationship.
According to data from Salesforce, 86% of both employees and executives claim that a lack of effective communication is the main reason for workplace failures. What's more, the same study shows that improved communication can improve organizational productivity by 25%.
And if anyone understands the power of transparent communications, it's Bautista. Having held major HR roles at the likes of Pfizer and Pepsi Co - as well as growing organizations like Tory Burch and Packable - Bautista took her skills in the art of honest conversations over to the music giant this January.
"[My experience] led to a great mix of best-in-class HR practice knowledge as well as the practical application of this in scrappier, smaller environments," she tells HRD. "I've also worked across different industries and love really getting deep and learning a new business–and have found how to customize and change my approach based on the reality of the employees and business strategy."
From Pepsi Co to Tory Burch
Prior to becoming a chief people officer, Bautista alternated roles between HR business partnerships, where she worked directly with business leaders to support their employees, and talent management and organization effectiveness - designing large-scale programs and tools for the organization.
"I also spent time as an international HR leader at Tory Burch, and led the change management through large organizational changes – as well as the entire learning function for PepsiCo North America beverages," she says.
Now, at Touch Tunes, Bautista is sharpening all that experience and using it to supercharge their culture.
"We have a culture collective in each of our offices that defines events and engagement activities 'for the people, by the people' instead of being wholly driven by HR," she tells HRD. "Since we are a music and tech company, a lot of our events involve engaging in our office around our TouchTunes Unlimited jukebox. Quarterly, each office has a 'bar night' where we go together to a bar that has a TouchTunes jukebox so that we can engage with our product while building community and connectivity.
"In addition, our DEI committee is finding new and creative ways to engage the organization, including leadership panels, a book club and Fun Fact Fridays to educate. A big initiative we have right now focused on culture is refreshing the company's vision, mission and values. For this, we are conducting workshops across the organization to get feedback from our employees and the values that shape our culture and how we can further embed these."
Culture as a talent attractor
And while culture is key to keeping workers, when it comes to talent attraction, employers are still struggling. The ongoing labour shortage is proving to be a bone of contention for HR leaders, with data from ManpowerGroup finding that 75% of global employers are having a hard time filling job vacancies – a 16-year high. The report found that 47% of employers are planning on hiring this year, with 34% aiming to keep their staffing levels steady.
Speaking to Bautista, she agrees that attracting new talent will be a core focus across the board this year.
"The biggest challenge in attracting workers this year is continuing to differentiate our employee value proposition, especially with our lower brand recognition," says Bautista. "2023 has seen a slowdown in the intensity of the talent marketplace, but it's still very competitive with lots of new small, dynamic companies entering the tech space."
HRD recently spoke with Roopesh Panchasra, global head of executive talent acquisition at Uber, who talked us through the best ways to spot future leaders in remote working models.