Which U.S. occupations are seeing the biggest declines?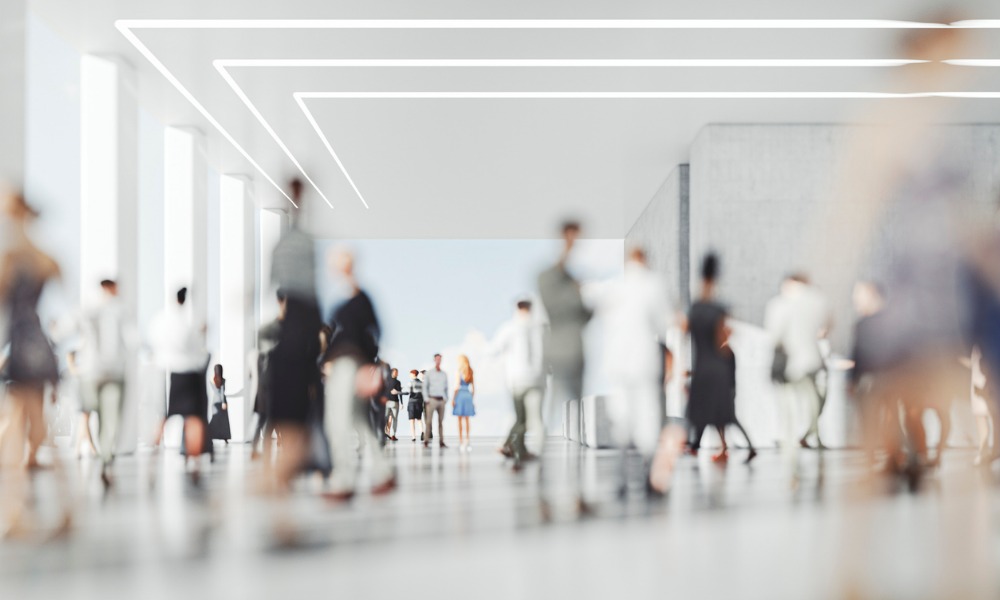 Loyalty to employers seems to be disappearing for many U.S. workers who are choosing to leave for other jobs, according to a recent report.
Overall, the median job tenure among U.S. workers has dropped to 4.1 years in January 2022 from 4.6 years in January 2012 – a 10.9% decline, reported online lending marketplace LendingTree, citing data from the U.S. Bureau of Labor Statistics (BLS).
"A possible reason for this drop may be the 'growth recession' following the Great Recession, a period of economic downturn that peaked in January 2012," said Maggie Davis, staff writer at LendingTree.
"Workers were more likely to prioritize job safety during a period of economic uncertainty, though they may have felt more confident changing jobs as the economy improved."
A previous Qualtrics study of 3,000 employees revealed there are "signs that employees are willing to put in extra effort to shore up their security at their current job."
"Between the Great Recession and the pandemic, American workers have been through two incredibly difficult periods in pretty short order," said Matt Schulz, LendingTree chief credit analyst. "Those times aren't easily forgotten, and I think the lessons learned from those periods will continue to be relevant in the future.
And job tenure may continue to drop, he said.
"I think more and more employees will be open to other jobs more often, whether they're actively hunting for new companies or open to hearing about new opportunities should they arise. I also believe that the trend toward side hustles will continue to grow as people seek to have more than one revenue stream instead of putting all their eggs in one basket, job-wise."
Candidates are joining companies that share their values, one expert previously told HRD.
Job tenure by gender, sector, occupation
Between 2012 and 2022, the median job tenure for women dropped by 17.4% while the drop for men was 8.5%, according to LendingTree.
Among industries, the following have the biggest drop in average job tenure (based on percentage):
Motion pictures and sound recording (dropped by 46.2%, from 2.6 years in January 2012 to 1.4 years in January 2022)
Furniture and related product manufacturing (dropped 44.6%, from 6.5 years to 3.6 years)
Paper and printing (dropped 43.3%, from 9.7 years to 5.5 years)
Publishing, except internet (dropped 42.4%, from 6.6 years to 3.8 years)
Utilities (dropped 36.8%, from 9.5 years to 6.0 years)
Among occupations, the following recorded the biggest drops in job tenure:
Food preparation and serving-related (dropped by 30.4%, from 2.3 years in January 2012 to 1.6 years in January 2022)
Transportation and material moving (dropped 27.9%, from 4.3 years to 3.1 years)
Architecture and engineering (dropped 25.7%, from 7.0 years to 5.2 years)
Production, transportation and material moving (dropped 25.0%, from 4.8 years to 3.6 years)
Office and administrative support (dropped 22.9%, from 4.8 years to 3.7 years)
Still, there are industries that recorded increases when it comes to job tenure, led by the following:
Petroleum and coal products (increased by 53.1%, from 6.4 years in January 2012 to 9.8 years in January 2022)
Mining, quarrying, and oil and gas extraction (increased 48.6%, from 3.5 years to 5.2 years)
Textiles, apparel and leather (increased 27.9%, from 4.3 years to 5.5 years)
Repair and maintenance (increased 16.2%, from 3.7 years to 4.3 years)
Agriculture and related (increased 14.6%, from 4.1 years to 4.7 years)
Making workers stay
Here are some things employers can do to make workers stay, according to Workhuman, a provider of cloud-based, human capital management software solutions:

Recognize your employees' contributions.
Invest in employee development.
Support social relationships in the workplace.
Optimize your compensation plan.
Provide hybrid and remote work options.
Improve workers' work-life balance.
Foreign-born workers in the civilian labor force aged 16 years old and over numbered 29.8 million – either working or actively seeking jobs – in 2022, according to the U.S. Bureau of Labor Statistics.