As teams prepare to head back to the office, workers are now looking at their professional lives 'with new eyes'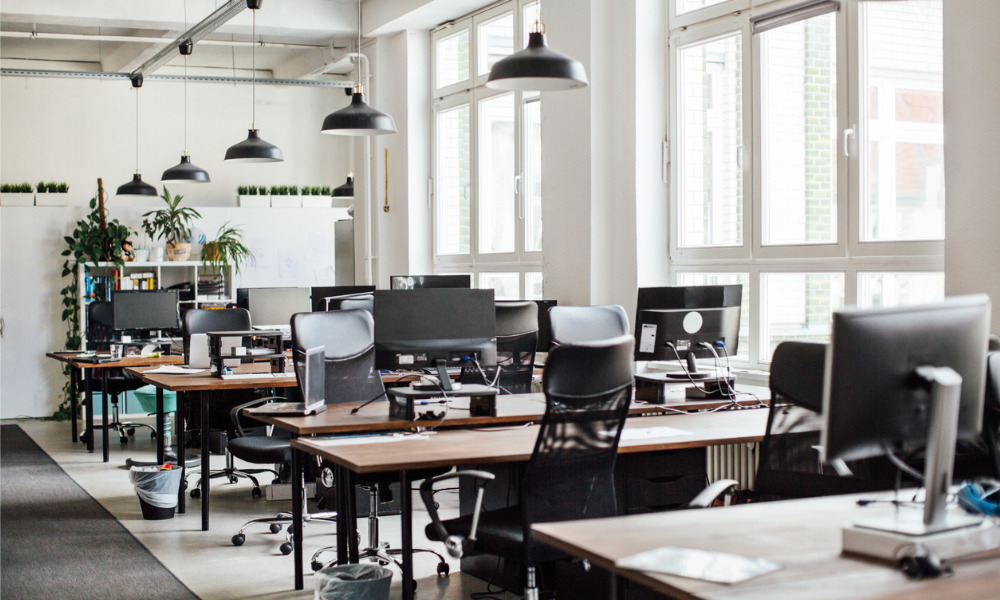 Forget the handshake.
In a post-pandemic world, the modern worker will have to rethink how they interact with colleagues. Business protocols are likely to get a reboot, according to a new survey.
Some changes strike at the core of social interaction in the workplace, redefining how people see friendship and build rapport in a professional setting.
Other changes appear to provide a welcome respite from the hustles of daily work. Case in point: holding far too many in-person meetings is expected to become a thing of the past once offices resume operations.
READ MORE: COVID-19: 5 questions for business leaders
In the Robert Half study of Canadian workers, more than seven in 10 respondents said they will 'rethink' shaking hands with their peers (72%) while a similar percentage now anticipate having fewer social and team-building activities with their co-workers (69%).
These changing attitudes will also likely impact how organizations plan to remain productive amid the pressure to maintain social distance. Already, people are finding their rhythm by working independently in their home office (60%).
And so, as the world fires up its economic engines in the coming weeks – after months of slowdown due to the COVID-19 crisis – employer and employee mindsets are also shifting:
73% of employees now plan to schedule fewer in-person meetings
61% will reconsider attending in-person business events
59% will reconsider going on a business trip
59% are afraid it will be more difficult establishing strong friendships at work
46% are afraid to work in close physical proximity to their colleagues
"COVID-19 has impacted so many aspects of our daily lives – and when buildings reopen, the office environments we return to may look very different from the ones we left," noted David King, Robert Half senior district president.
READ MORE: COVID-19: 6 apps to monitor employee health
King believes employers and employees alike should explore new ways to redefine the workplace as a safe and engaging space, right as "business needs and work cultures evolve".
One bright spot in returning to a physical office – as highlighted in the study – is how workers seem more open to helping colleagues who are struggling with personal issues.
Three in four respondents (75%) said they will "go back better prepared to support or cover for co-workers who need to be out of the office".
"People have had a chance to reflect during this period of isolation, and many workers are now looking at their professional lives, and overall career expectations, with new eyes," King said.
Asked about which measures employers should take in the aftermath of the COVID-19 crisis, respondents cited the following:
Allow employees to work from home more frequently (85%)
Have better cleaning procedures (73%)
Hold fewer in-person meetings and trainings (68%)
Stagger employees' work schedules (48%)
Change the office layout (40%)
Require employees to wear masks (26%)
"Employers should take advantage of this time of transition to revaluate their priorities and integrate positive change," King said, "whether through more innovative office layouts, health standards or flexible work options that will resonate not only with current staff, but also appeal to future employees."