The CEO predicts an even bigger 2021 for his team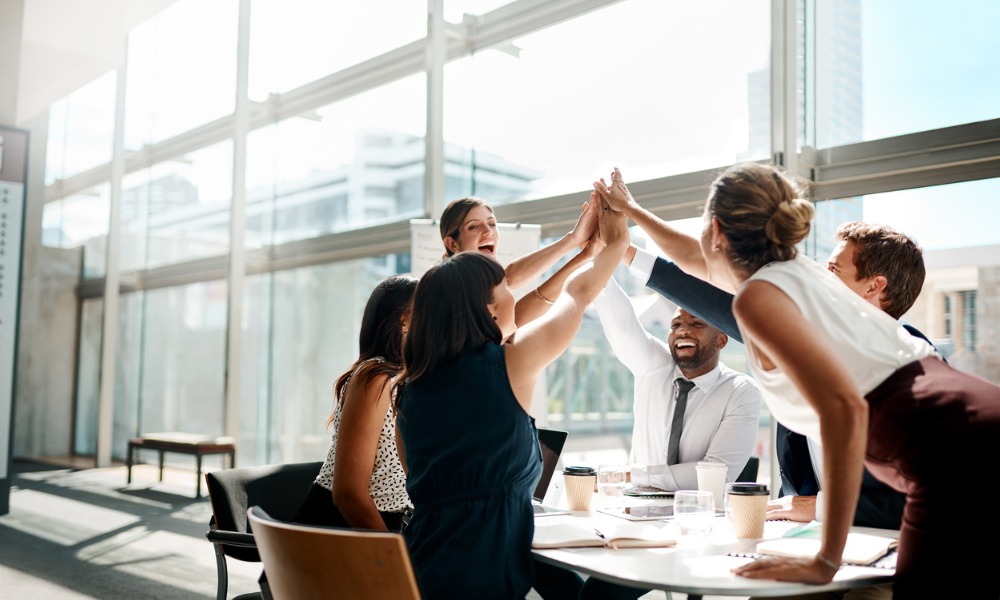 Mat Ishbia is at it again – surprising staff with hefty bonuses. Only this time, the boss known for giving out eye-popping year-end incentives has outdone himself.
With his wholesale mortgage lending business growing exponentially (and getting ready to go public) despite the hurdles of 2020, the CEO has every reason to be grateful and to share the fruit of the company's hard work with all employees.
Ishbia, who leads United Wholesale Mortgage (formerly, United Shore), the largest wholesale mortgage originator in the US, last week gave staff a total of US$25m in holiday bonuses for hitting their three-year targets.
Read more: Boss rewards employees with Cadillacs and cruises
"We're celebrating the best year in company history," he told employees during their virtual year-end party where he unveiled the prizes. "The bonus pools – everything is bigger than we've ever done because we had our best year ever."
In 2019, 30 UWM employees were rewarded with a company-sponsored cruise to the Bahamas while another 13 won the latest model of the Cadillac xT5.
But this year, Ishbia pulled out all the stops. Apart from the millions in cash incentives, UWM also rewarded all employees with at least $1,000 in company stock; some senior staff members received more based on their tenure. The mortgage lender also gave away:
100 all-expense-paid trips to Miami
10 free two-year leases on a Cadillac Escalade, XT4, XT5 or Chevrolet Corvette
A year's supply of free groceries worth $500 a month
An all-expense-paid trip to anywhere in the US valued at $5,000
A free home renovation package valued at $8,000
Read more: Employer rewards staff with hefty cash bonus
Despite the fact that 2020 has been a "troubling year in the markets of America," the company strives to take great care of its people, Ishbia told Yahoo Finance Live.
"When we win together, we all win. And when we have the tougher years, then we don't do any extravagant things. That's what you gotta do when you're running a business," he said.
As UWM prepares to list on the New York Stock Exchange in January, the CEO plans to follow the same formula that got the company to where it is today.
"What got us here is going to get us to the next level, by taking care of our people. Continue to do the right thing and good things will happen. That's what's going on in our company," Ishbia said.