For people who live paycheque to paycheque, the two-week pay cycle is broken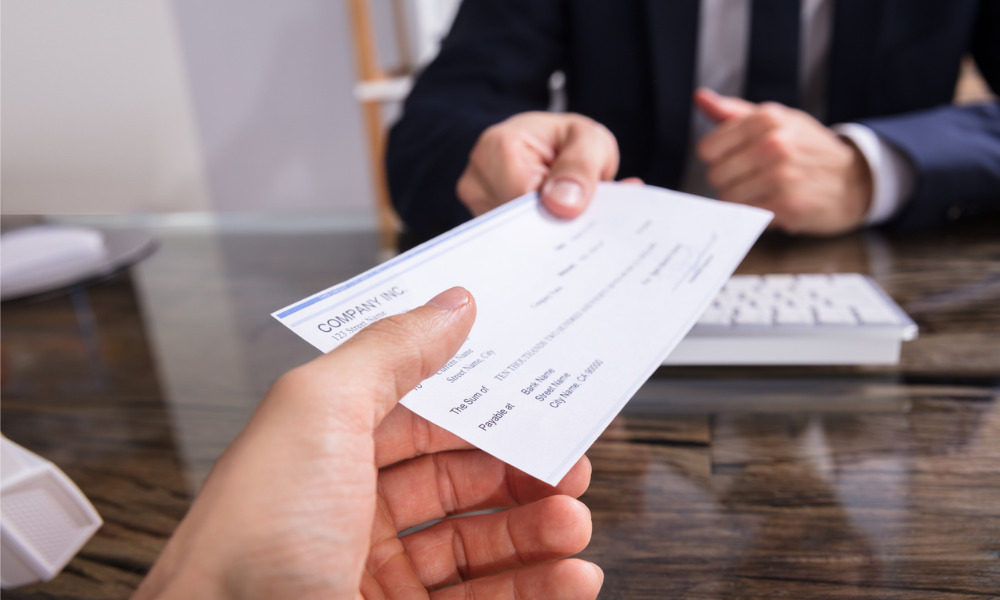 Cash-strapped workers are finding a new lifeline amid the financial strain of the COVID-19 crisis: early access to their wages.
DailyPay, a platform that enables workers to withdraw a portion of their earned wages ahead of their payday, witnessed a 400% surge in withdrawals in mid-March, just as panic over the outbreak prompted people to stock up on food, medicine, sanitizers, disinfectants, and other essential items.
For workers who live paycheque to paycheque, earned wage access (EWA) is giving them a chance to secure supplies for their household at this critical time.
READ MORE: Is your company open to flexible pay?
"If everyone is waiting until the 15th to 30th, everyone is going at the same time to the store and a lot is sold out," Jeanniey Mullen, chief innovation officer at DailyPay, told CNBC.
More HR technology companies are now supporting flexible pay options on their platform.
Last week, HCM specialist Viventium partnered with DailyPay in giving their clients' employees, particularly those on the frontlines of the COVID-19 crisis, instant access to their earned income.
Rockaway Home Care in New York City is one of the first companies to use the integrated tool in the hope of easing the financial stress of their home care staff.
"Allowing our staff to have this novel pay experience helps them to pay bills on time, and it also helps them to anticipate any emergencies that could arise," said Pinny Faska, chief operating officer of Rockaway Home Care.
The old payout system is 'broken'
Other flexible payment solutions are also gaining traction. Fintech startup Everee, which raised US$10m in a Series A funding round this month, provides workers with the Pay-On-Demand option. Users of the platform can withdraw earned wages on a daily, weekly or monthly basis.
READ MORE: COVID-19: How the world is caring for frontline workers
"The standard two-week pay cycle is broken and unnecessary. It puts too many people in a tough financial position, especially at a time when so many are living paycheque to paycheque," said Everee CEO Brett Barlow.
In a 2019 report from HR and payroll tech company ADP, 62% of respondents said they prefer to work for a company that gives them access to their earnings in between pay cycles.
"Payment options impact both the employee and the employer," said Jeff Phipps, managing director at ADP UK. "The method and frequency of payment have important ramifications; impacting how employees can manage their finances, how they feel about their pay levels, about their jobs and even about themselves and their performance at work."