If you want to retain and inspire the next generation of talent, you have to show employees how much they're valued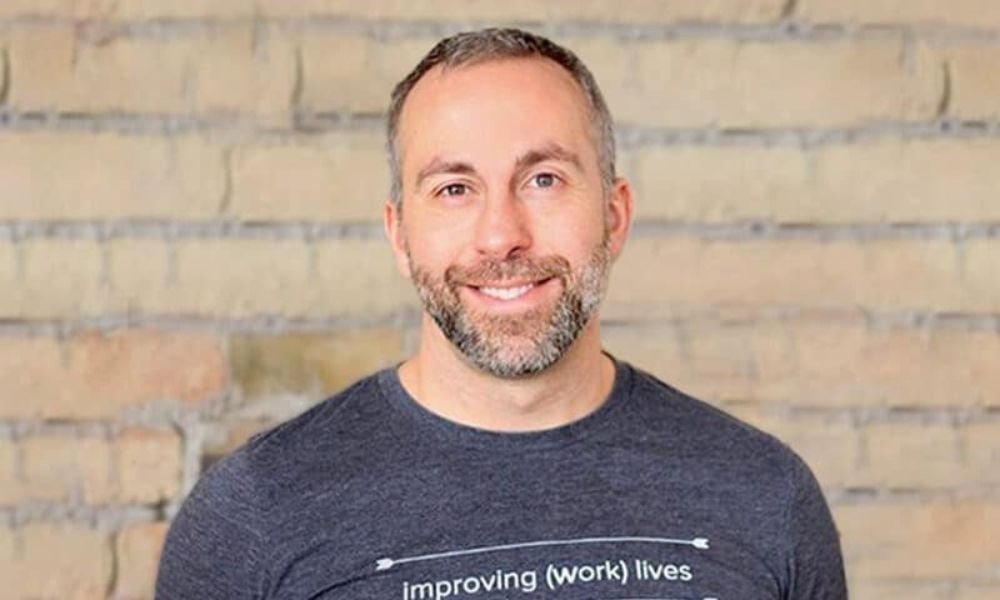 This article is produced in partnership with WorkTango.
HR leaders are being double-teamed by the Great Resignation and "quiet quitting," a one-two punch on morale, productivity and ultimately, the bottom line.
Roughly 81 million Americans have fled their employers since the beginning of 2021, according to the U.S. Bureau of Labor Statistics. Prompted by the COVID-19 pandemic to re-evaluate their priorities in life, employees have been heading for greener pastures, demanding higher salaries, better working conditions, improved work-life balance and more opportunities to advance their career. As a result, the scales have tipped in favor of labor, with most employers having to bend over backward to attract and retain talent.
In addition to enduring this historic turnover, companies are contending with another toxic trend, in which an employee is physically present at work, but has made the decision to cut back on going above and beyond and set stricter boundaries for themselves.
Quiet quitters make up at least half the workforce in the United States, according to Gallup. Indicators of this troubling behavior include employees refusing to do projects outside of their job descriptions, not actively participating in meetings and consistently logging on late or leaving early during the workday.
Free download: 5-Step Recognition & Rewards Buyer's Guide
Now, whether or not you subscribe to the Great Resignation (or Reset) idea or the quiet quitting concept, the reality is that the workplace has changed, driven by the expectations of the modern employee. What matters to them for their personal and professional development and growth is what becomes the driving force of where they choose to work.
Both the Great Resignation and quiet quitting have been fueled by lack of employee engagement, which took another step backward during the second quarter of 2022. Although engaged workers still represent 32% of the workforce, those who consider themselves actively disengaged increased to 18%, according to a recent Gallup poll. The ratio of engaged to actively disengaged employees is now 1.8 to 1, the lowest in almost a decade.
To turn the tide, HR leaders need to invest in the employee experience, of which recognition and rewards play a significant role. In order to boost engagement and retain your top talent, you'll want the best employee recognition solution for your company's culture, goals and budget. Thus, you'll want to check out WorkTango's 5-Step Recognition & Rewards Buyer's Guide.
"As companies navigate through a changing workplace that includes hybrid/remote work, rapid business transformation or change management, changing expectations of employees and a focus on employee wellness to retain key talent, recognizing and rewarding key behaviors is critical," Rob Catalano, chief engagement officer at WorkTango, told HRD.
"Recognition and rewards support a human being's intrinsic and extrinsic motivators, while at the same time amplifying the values and behaviors that organizations want to see more of. As companies navigate the changing workplace, a continuous reinforcement of what will support employee and company success is an important part of a sound employee experience strategy."
Free download: 5-Step Recognition & Rewards Buyer's Guide
The purpose of the buyer's guide is to simplify the process of researching and choosing an employee recognition and rewards platform that works for your specific company needs. The guide looks at the five major steps to finding the right program for your company and provides the data to make a clear case for your investment, whether you're talking to the CEO, CTO, CFO or your HR team.
Additionally, the guide will help you analyze your recognition and reward strategy and leverage your existing budget to see how it supports a comprehensive employee recognition and rewards program. Plus, you'll get guidance on your shopping strategy with a step-by-step guide to the buying and evaluation process.
Here's a sneak peek: the number-one factor HR leaders should consider when purchasing a rewards and recognition program, Catalano says, is their holistic strategy.
"It's important to not only understand what behaviors you're looking to recognize and reward (typically company values)," Catalano says, "but you also need to be clear about how that fits in with other types of recognition and rewards programs, such as years of service, personal milestones and other outcomes a company is looking to incentivize (i.e., employee referrals, learning & development behaviors, wellness initiatives)."
"What's also critical is making a distinction between recognition and rewards and where each has a role," Catalano adds. "For example, social recognition without any rewards attached to it offers unlimited recognition moments, reinforces important behaviors that aren't bound by a budget and has huge influence on improving the employee experience. Whereas some programs may require rewards that employees can ideally save up overtime to redeem for something meaningful. This balance is critical in a holistic strategy."
Get started on building your rewards and recognition strategy with this free download of the 5-Step Recognition & Rewards Buyer's Guide.