After seeing digital sales soar 80%, Chipotle is now ready to hire thousands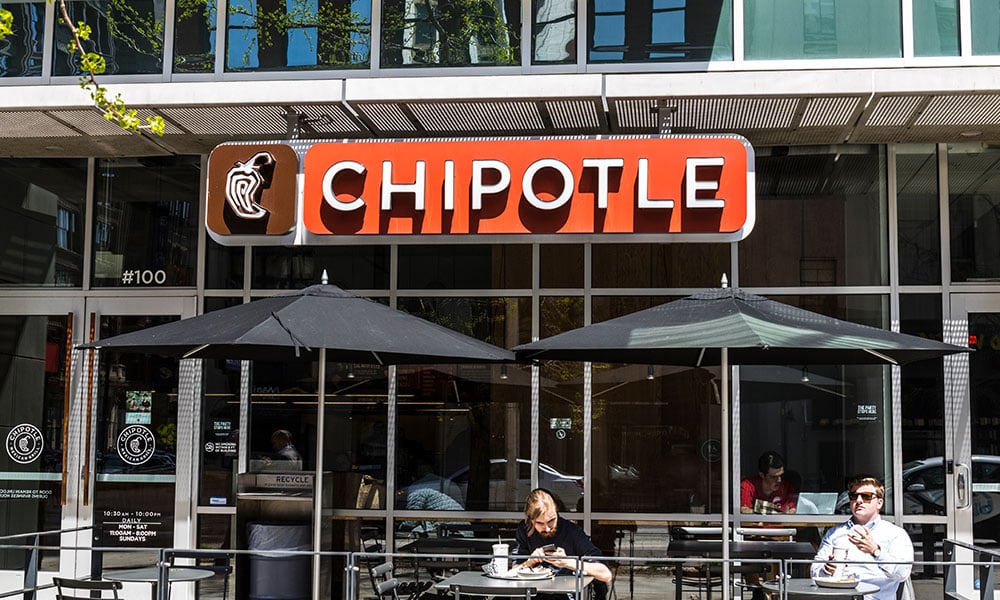 Quick-service restaurant chain Chipotle has pledged to hire 10,000 employees as digital sales soar amid the COVID-19 pandemic. The hiring spree is part of the company's campaign: "We Are Open. We are Growing. We Are Hiring".
The restaurant chain said it will require thousands of additional staff members across the US to keep up with growing demand for its digital-first order placement service dubbed Chipotlane. The option allows customers to place orders online and pick them up through the drive-through express lane.
Read more: As hiring picks up, employees may 'start weighing career options'
Chipotle said it has seen an 80% increase in digital sales year over year. Because of the recent surge in online orders during the pandemic, the company is now planning to expand the business further with the opening of more digital-first express services.
Restaurants with the Chipotlane option will reportedly require 50% more staff members than in the traditional dine-in or take-away set-up.
"With a dedicated team and kitchen devoted to digital orders, we need to continue to grow our workforce to support the increasing demand, especially in locations featuring a Chipotlane," said Scott Boatwright, Chipotle's chief restaurant officer.
The company is pushing through with its mass hiring even as other fast-food chains like McDonald's have grown cautious about their reopening plans for the summer.
Read more: McDonald's hiring 260K workers as it reopens dine-in option
McDonald's earlier announced a decision to hire 260,000 workers as part of its plan to offer the dine-in option again, HRD reported in June. But the company is now pulling back on a nationwide reopening because of the spike in coronavirus cases in some states.
Chipotle, meanwhile, has been on a hiring spree since May, onboarding as many as 8,000 new recruits to date. The company has received nearly 700,000 applications this year alone.
But with the US unemployment rate at 11.1%, the company could be seeing more. It expects to attract candidates with its "best-in-class benefits and inclusive culture".
"Today's purpose-driven culture has created an expectation from people who are looking to work for companies that align with their values," said Marissa Andrada, Chipotle's chief diversity, inclusion and people officer.
Chipotle has rewarded staff with US$30m in incentives and given restaurant crew a pay increase at the height of the pandemic. Attrition rates have also been at a record low, CNBC reported.