Finding top talent can be a challenge at the best of times, let alone when your industry is facing a talent shortage. Mike Hulse, Asia-Pacific recruiting director for IT company Salesforce, shares his best practice tips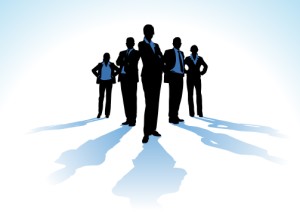 It's challenging times for companies recruiting in the IT and tech market. Talent shortages are hampering companies' expansion plans, but the challenges have forced cloud software pioneer Salesforce to embrace new
recruitment
methods and tools. Salesforce Asia-Pacific recruiting director Mike Hulse shares his three recruiting steps to becoming a best practice employer.
1. Social technology is your friend – embrace it
Salesforce is a technology company with products and services that provide easier access to information and better communication for its customers. It's therefore no surprise to hear the company uses the same technology to foster a workplace culture that is open, democratic, and transparent. The company also embraces social tools like LinkedIn and work.com to unite customers, managers, and employees.
"We use cloud computing applications for our communications in a way that removes organisational silos so information can be shared efficiently," Hulse said. "Salesforce Chatter is our own proprietary application that helps employees to collaborate dynamically in real-time."
Aim for external recognition
Salesforce was named a "Best Place to Work" in Australia last year and has won a number of other awards since its inception 15 years ago. Hulse said that it only took him three days on the job to decide that improving the company's employment brand externally was the key to accelerating its success and from there, he entered the company in the Best Place to Work awards, run by Great Place to Work Australia. The Australian HR Awards are another good opportunity for great companies to build their employer brand.
Find your EVP and stick with it
According to Hulse, the company's EVP is what sets it apart from the competition. It's based on philanthropy and innovation and has been adopted by other companies.
"Our 1/1/1 philanthropic model is a big reason we are a great place to work," Hulse said. "Google and others have based their giving on the model Salesforce pioneered, and we would love to see other companies follow by donating 1% of their employees' time, 1% of equity and 1% of product to not-for-profit organisations."
Every employee is given six paid days off to volunteer every year, and in Australia in 2013 this resulted in 5500 community service hours, 530 organisations receiving Salesforce products and matching employee donations to the charities of their choice.
This article was adapted from a feature. See the full article with Mike Hulse in HRD Magazine, issue 12.05