Finance companies are relying on higher pay and better benefits to attract and retain talent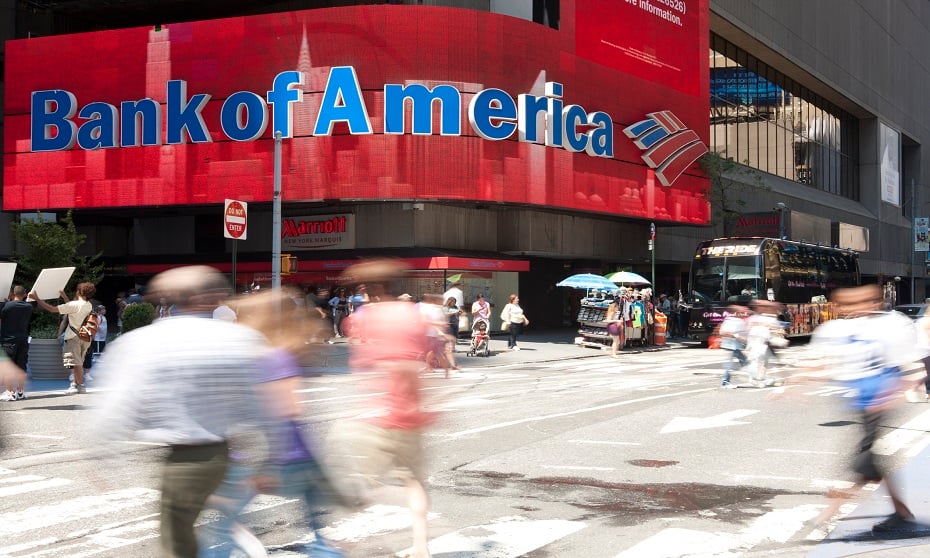 Bank of America is hiking the minimum wage of its employees to US$20 an hour next year in a bid to stay ahead of competitors in the talent war.
The bank announced it is moving its planned minimum wage increase from 2021 to the end of the first quarter of 2020. It had previously raised the wages of more than 200,000 employees to US$17 an hour in May.
Bank of America said the wage hike allows workers to share in its success. However, it is likely that the company is also looking to attract and retain top workers with the move.
The US is currently enjoying a 3.6% unemployment rate, which is well within a 50-year low for the country. However, this has contributed to a tighter and more competitive job market, leaving many organizations struggling to find top talent.
READ MORE: Citi adopts US$15 minimum wage after prodding from lawmaker
"Employers are facing the lowest unemployment rate in 50 years and they're feeling significant pressure to raise wages to compete for talent," said Daniel Zhao, Glassdoor's senior economist.
Finance companies such as Bank of America have to rely on higher pay and better employee benefits to help attract new workers and keep the ones they already have.
Other investment banks have also either raised or are planning to raise minimum wage. Citigroup increased its minimum wage in the US to US$15 an hour in June.
Meanwhile, rival JPMorgan Chase said it is planning to raise wages for 22,000 workers from US$15 to US$18, depending on the cost of living at the local level. It had already committed to increasing minimum wages to US$18 an hour for Washington, DC workers this month.
Data from Glassdoor revealed that the salary of lower-income workers in the US is growing faster than the national average. Bank tellers, in particular, experienced a 10% increase on average in their pay in 2018.