This Natural Insight review will give an overview of its functionalities, features and core strengths. See if this is the right HR analytics software for your organization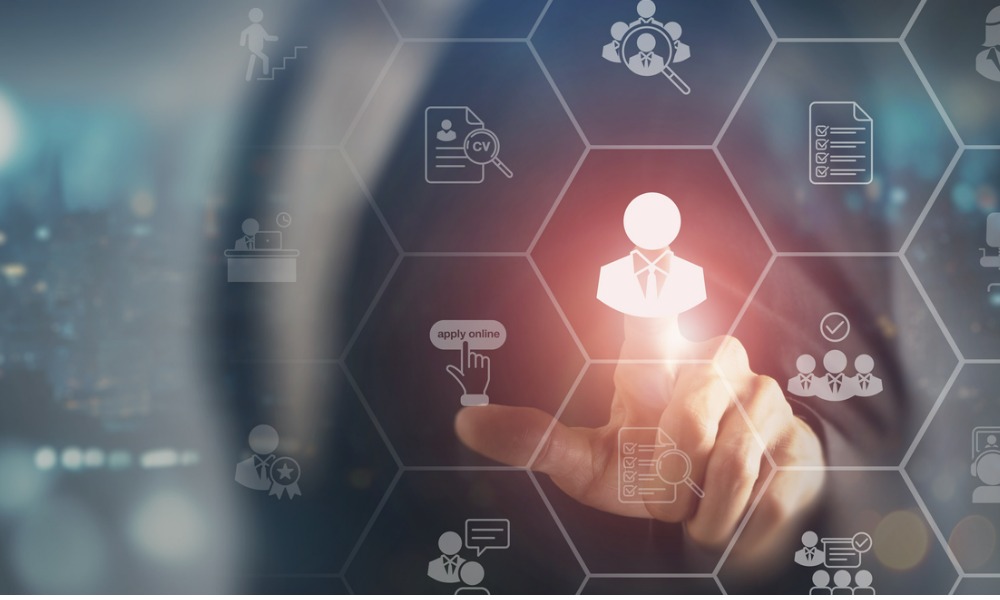 Business intelligence plays a vital role in a business organization, regardless of its size and nature. It gives decision-makers a deep understanding of how to deal with issues, not only about the market and profitability but also with the workflow and people-related concerns. A comprehensive human resource (HR) analytics software like Natural Insight is needed to do this efficiently and accurately.
In this Natural Insight review, we will give you an overview of the features and strengths of this people analytics software. We hope this guides you in making the right choice of software for your organization's needs.
An important note: Natural Insight (the company) was acquired by Movista in 2019. From what we can see, the Natural Insight software is still available, with Movista taking rein of management and operations.
Natural Insight is an HR analytics software that provides users with an all-in-one platform for business intelligence and people analytics.
It's especially designed for the retail industry. Natural Insight helps gather and distribute business intelligence from internal and external sources (usually from the workforce, management, and the field). As its website states, Natural Insight has the capacity to "provide key insight about in-store execution, competition, in-store foot traffic, and more to your leadership, teams, partners, and clients."
With its user-friendly dashboard, this software can gather all information regarding the store, competition, and products in the market.
With its survey feature, you can gather data and analyze the results immediately. Its mobile app allows you how to monitor, manage, and analyze data anytime, anywhere.
This HR analytics software provides essential features to help organizations make data-driven decisions and optimize their human resources processes effectively. Here are some elements of the software:
Data visualization and dashboards: Offers intuitive and interactive data visualization tools such as charts and graphs, enabling HR professionals to gain insights at a glance. Customizable dashboards provide a consolidated view of key HR metrics, performance indicators, and workforce trends to help with quick decision-making.

Workforce planning and predictive analytics: Uses advanced analytics algorithms to forecast future workforce requirements based on historical data and trends. HR teams can identify potential talent gaps, plan for workforce expansion or contraction, and optimize workforce distribution.

Recruitment and talent management: Supports the entire talent acquisition process, from job posting and applicant tracking to candidate assessment and onboarding. It utilizes analytics to measure the effectiveness of recruitment strategies and identify the best sources for high-quality candidates.

Employee performance analysis: HR analytics functionality enables comprehensive employee performance evaluation. This includes recognizing individual achievements and team contributions. The system can generate performance scores, assess skill gaps, and offer insights into training needs.

Employee engagement and satisfaction surveys: Assesses employee engagement and satisfaction levels by feedback through surveys. The software analyzes the data to pinpoint areas that require improvement, helping organizations enhance the overall employee experience.

Absence and leave management: Assists in tracking employee absences and leave patterns, noting their impact on productivity. It helps identify potential issues related to absenteeism and devise strategies to manage and reduce unplanned time off.

Employee churn and retention analysis: Employs predictive models to identify factors contributing to employee turnover. This enables HR professionals to implement targeted retention strategies and mitigate costly churn.

Compliance and risk management: Ensures that organizations comply with employment laws and regulations by identifying potential risks and making sure that measures are in place.

Compensation and benefits analysis: Enables the evaluation of compensation structures and benefits plans so that organizations remain competitive and aligned with industry standards.

Employee development and training: Assesses individual skill levels and training needs, facilitating personalized development plans. This feature helps organizations foster a culture of continuous learning and skill improvement.
It is common for software developers not to disclose their pricing outright. This is the case with Natural Insight. You can request a live demo and a free trial via their website.
Natural Insight boasts several core strengths that makes it a powerful tool for optimizing human resources processes:
Comprehensive data analysis: One of its core strengths lies in its ability to quickly process and analyze vast amounts of HR-related data. It can handle data from various sources, including recruitment, performance, engagement, and retention, providing a holistic view of the workforce.

Actionable insights: Natural Insight excels at transforming raw data into actionable insights. Advanced analytics and predictive modeling can identify patterns, trends, and correlations within the data. This empowers HR professionals to make informed decisions and implement targeted strategies to improve employee performance and overall organizational effectiveness.

User-friendly interface: The software's user-friendly interface makes it accessible to HR teams of all levels of technical expertise. Its intuitive data visualization tools and customizable dashboards make it easy for users to interpret complex data and extract meaningful information.

Integration Capabilities: Natural Insight is designed to integrate seamlessly with other HR systems such as applicant tracking, payroll, and learning management systems. This ensures a smooth flow of data across different platforms, eliminating data silos and streamlining HR processes.

Scalability: Whether an organization is small or large, Natural Insight can adapt to its needs. Its scalability makes it an asset for businesses experiencing growth or organizational changes.

Compliance and security: The software prioritizes data security and compliance with industry standards and regulations. It protects sensitive HR data, giving organizations peace of mind.

Real-time reporting: Natural Insight enables real-time reporting, providing up-to-date insights into the current state of the workforce. This dynamic reporting capability allows HR teams to respond promptly to emerging issues and opportunities.
The app is called WorkTrak and serves as an extension of the original HR analytics platform. It provides users with the convenience of accessing essential features on the go, making it an invaluable tool for businesses with a mobile workforce or remote employees.
Key features of the WorkTrak app include:
Task and project management: The app allows managers to assign tasks to employees and track their progress in real-time. It helps ensure that all necessary tasks are completed promptly and efficiently, facilitating better project management and reducing the risk of missed deadlines.

Time and attendance tracking: Employees can use the app to clock in and out, record break times, and log their working hours. This feature enables accurate time and attendance tracking, making it easier for payroll processing and ensuring compliance with labor regulations.

Mobile audits and surveys: With the WorkTrak app, businesses can conduct audits, inspections, and surveys directly from mobile devices. This capability is handy for retail, merchandising, and field service industries to monitor compliance, gather data, and assess performance in real-world locations.
WorkTrak+ is the social communication & all-in-one tasking tool that will take your teams' retail execution to the NEXT level.

Check out the video & the link below to learn how it can transform the way your organization works!https://t.co/P4QnrQ6r9Z pic.twitter.com/JPohdlbq98

— Natural Insight (@naturalinsight) September 1, 2020
Photo and document uploads: The app allows users to attach photos and documents to tasks or reports, enabling field workers to provide visual evidence or additional context related to their assignments.

Communication and notifications: The app facilitates seamless communication between managers and employees through in-app messaging and notifications. This feature helps improve collaboration and keeps everyone informed about critical updates and changes.

Location-based services: WorkTrak utilizes GPS technology to track the location of employees in the field. This feature ensures that workers are at the designated work sites and enables businesses to optimize scheduling and allocate resources efficiently.

Offline capabilities: The app offers offline functionality, allowing employees to access and complete their tasks even in areas with limited or no internet connectivity. Once a connection is restored, the data is synchronized with the cloud-based platform.

Reporting and analytics: Users can generate reports and analytics directly from the app, providing valuable insights into workforce performance, task completion rates, and other metrics.
The WorkTrak app extends the capabilities of the leading platform to mobile devices, enhancing workforce management, facilitating efficient data collection, and enabling real-time decision-making. It is a valuable tool for businesses seeking to improve operational agility, enhance productivity, and maintain visibility into their distributed workforce.
The app is available from the Google Play Store for Android users and the Apple Store for iOS device users.
While this is a robust HR analytics software, Natural Insight has its share of competitors. If you are still unconvinced that this is the right people analytics software to use in your organization, you may check its direct competitors:
PeoplesHR
UKG Dimensions
Employment Hero
PageUp
360 Feedback
Natural HR
Winningtemp
ChartHop
Founding Year: 2009
International headquarters: 406 SE 5th St, Suite 12, Bentonville, AR 72712
Number of employees: no precise data is available
Key People: Stan Zylowski (Founder & Chairman of the Board), Kirk Ziehm (CEO), Adam Carson (CFO), Eric Wilson (CCO), Scot Delancey (CPO), Madhu Kota (CTO), Monica Haught (VP, People & Policy)
Founded in 2009, Natural Insight has been able to help stores and merchandisers gather millions and millions of pertinent in-store data, involving more than 51 million assignments for 180,000 stores of client brands worldwide.
In 2019, Natural Insight was acquired by Movista, a SaaS company that also focuses on retail. Until then, Natural Insight was Movista's biggest competitor.
We're excited to announce that Movista and Natural Insight are joining forces to further improve the world of working in retail! We've been two, separately awesome companies for the past 10 years, but from now on, we're #bettertogether https://t.co/600NNUMq0Q pic.twitter.com/UGgxfpr4cj

— Natural Insight (@naturalinsight) October 21, 2019
As an HR analytics software, Natural Insight stands out due to its ability to transform HR data into actionable intelligence, user-friendly nature, seamless integration with other systems, and commitment to data security and compliance. These core strengths make it an invaluable tool for HR professionals seeking to optimize their workforce and drive organizational success.
We hope this review helped you decide if Natural Insight works for your organization. If you're still on the fence about which software to purchase, see our HR software reviews section for other options.
What did you think of this Natural Insight review? Share your views or questions in the comments below.