The Federal Court says FWC must allow sacked Qantas pilot to appeal against his dismissal.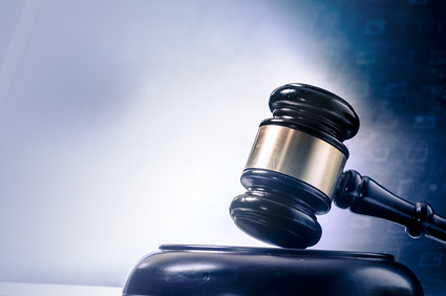 The full Federal Court has ordered the
Fair Work Commission
to reconsider announced an unfair dismissal appeal by a sacked
Qantas
pilot who groped his female colleague in a taxi after an alcohol and drug-fuelled stopover.
The long-serving pilot Steven Gregory, who tested positive to alcohol and cannabis, was dismissed by Qantas for serious misconduct after touching his colleague's breast during a weekend stopover in Santiago in 2014.
Commissioner Cambridge found Qantas had acted fairly when deciding to dismiss Gregory and a Full Bench of the FWC denied Gregory permission to appeal, saying that the Commissioner had properly considered whether his termination was harsh or unreasonable and there had been no lack of procedural fairness.
But a ruling by the full Federal Court has granted Gregory another chance to press for an appeal against his dismissal in the Fair Work Commission.
The full Federal Court said Qantas's decision to terminate Mr Gregory's employment was based on the inappropriate touching of a female co-pilot rather than the elevated levels of cannabinoids.
However, Gregory says he didn't knowingly ingest the cannabis and claimed his drink was spiked, leading to his unusual behaviour. He claimed no memory of the event and apologised to his female colleague.
The FWC had rejected Gregory's claim that his drink was spiked with cannabis as "plainly implausible" and backed the airline's decision to fire him.
Patricia Ryan from The Workplace lawyers says employers can avoid these situations by ensuring employees are aware of what conduct is expected of them.
She says that while Qantas did not appear to lack procedural fairness when approaching Gregory's termination, the airline giant could have built a stronger dismissal case if incorporating the drug test results along with the inappropriate sexual touching.
"The reason given was the sexual misconduct and not because cannabis was found in a drug test," Ryan says, adding that it is reasonable for employers to take a strong stand against sexual misconduct.
"However, the grounds for dismissal may have been stronger if Qantas relied on both,"
When using drug tests as evidence for disciplinary action or dismissal, HR should ensure workplace policies are followed, have reasonable cause to conduct the tests and give the employee an opportunity to respond to any findings.
"HR should carefully consider the appropriate outcome based on the findings," Ryan says.
She says employers can look at alternatives such as demotion or warnings before deciding to terminate employees.
"In order to succeed in his unfair dismissal case, Gregory would need to show that his dismissal was unfair in that Qantas did not take into account that his drink may have been spiked (but no evidence of this) and that this led to his conduct," Ryan says.
He would also need to show that whatever the reason for the conduct, the dismissal was harsh based on his long and good service and the consequences for him.
"It is possible that FWC may find it was harsh but equally that a similar conclusion to that of Commissioner Cambridge may be reached," Ryan says.
"This case could go either way."
Similar stories:
Craig Thomson fined $500k for breach of Fair Work Act
Damages awarded to festival-going employee
Conflicting employee medical reports should put HR on high alert
Disciplining workers for breach of workplace safety: to fire or not to fire