Forget Bring Your Own Device: Bring Your Own Worker may just be the next big trend in offices in the coming year. Here's how you can ensure HR doesn't lose control of company recruitment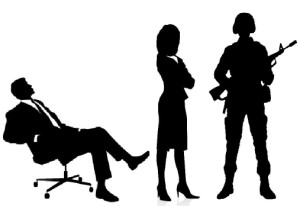 In the golden age of newspapers, editors would say a reporter is only as valuable as his contacts. Fast forward three decades, and the phrase applies to business managers across every industry, not just journalism.
It's all part of the way HR strategy must evolve, according to Gene Zaino, CEO of MBO Partners. The contract hiring expert predicted that Bring Your Own Worker would be the biggest HR trend of 2014, and the numbers seem to back up his claim. The American Staffing Association reports that since 2010, temporary help sales have had average annual growth of more than 10%.
"Managers are more able to curate and cultivate the talent that they want to handpick and reach out to (themselves) and engage on a project-by-project basis," said Zaino. "We're seeing more and more organizations and managers building their own little talent teams that they're able to handpick on a contract." Indeed, 37% of employers who use freelancers were driven towards contractors because of the ability to develop such reusable 'talent teams' (Aberdeen Group).
While only 20-30% of the workforce in Fortune 100 companies constituted contingent workers in 2012, Staffing Industry Analysts expect that number to swell to 50% in 2020. Some areas are already reaching this figure, particularly in IT (49% are independent contractors), management consulting (41%) and engineering (23%).
Here's how you can ensure that you don't lose control of recruiting at your company:
Hire managers with high-quality relationships
If a candidate has a proven record of hiring the right short-term staff to work on projects, then chances are that person will be able to draw on those relationships to benefit your company, too.
Prescribe tools that managers can use to hire
By giving leaders in your organization a set of tools that you have approved, managers are empowered to select the talent they want while HR remains somewhat in control.
Coach managers on compliance
Ensuring compliance in using contractors is a top concern of 34% of organizations (Aberdeen Group) for good reason. Unless a manager has worked in HR, it's unlikely that he or she has ever had formal training in recruiting. That's why HR's role is essential to inform upper-level staff who do want to bring in their own workers. Conduct face-to-face training for managers and offer them a written policy so that they fully understand the repercussions of their hiring practices.
You might also like:
Salaries on the rise in 2014: is your budget prepared?
Hottest HR jobs for 2014
Hiring quality staff could pose biggest challenge of 2014