It's the latest strategy employers are using to recruit talent during the Great Resignation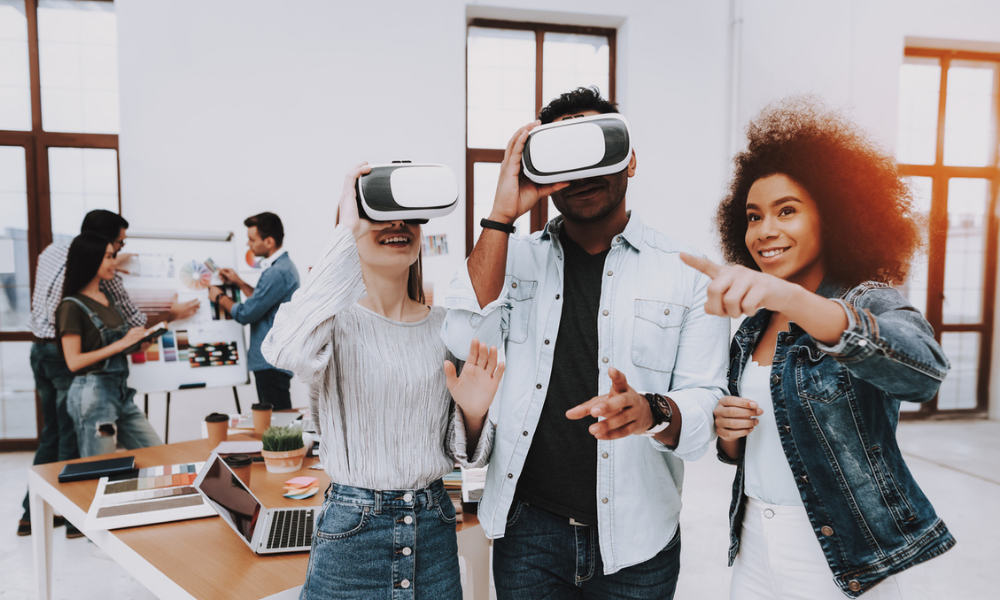 It's the most innovative strategy to attract job seekers during the Great Resignation.
MGM Resorts is giving job applicants a virtual experience of the position they're applying for before signing on. By using virtual reality (VR), potential hires can try out roles and get a feel for what to expect as an employee.
"It can be very difficult just to verbally explain the types of positions or show a video," Laura Lee, chief HR officer for MGM Resorts, told Business Insider. With a VR approach, applicants can "throw a headset on and really experience the job," she said.
The world-renowned company, famous for the Bellagio and MGM Grand casinos in Las Vegas, is using headsets from Strivr, a VR company providing virtual training for customer service, industry health and safety. Starting in January, MGM will be circulating headsets for customer-service roles at its employment centers, career fairs and during training.
In the past, the company had used videos and chats with employees to give new hires an overview of their roles. However, according to Lee, the company is now embracing immersive technology in the hope that it would decrease employee attrition, especially in cases when "people accepted positions and then realized it wasn't quite what they thought it would be."
Read more: 'More people are leaving their jobs than at any point in history'
Allowing the applicants to have a feel of the daily ins and outs of the job will help in the hiring decisions as employees experience the positive and negative key aspects of the role. Furthermore, the VR training would prepare new hires for situations with "difficult guest interactions." After the experience, some applicants would inevitably change their minds, but can fail without financial repercussions to the company.
The VR option has now caught on with major enterprise training. MGM Resorts is set to employ the technology for its future $9.1 billion hotel, resort and casino in Osaka, Japan – the first of its caliber in the country. Though it would not be required, the VR training would provide necessary customer-oriented information in hotel check-ins and gaming operations.
While it may be the first time MGM Resorts will use it in its overseas branch, the company has long been using the VR-firm Strivr package, which Walmart, Bank of America, Verizon, and FedEx, are also known to utilize to assess applicants' abilities in line with management promotions.
The live entertainment is one of many companies across the United States upping the ante to attract potential workers and retain existing personnel during the Great Resignation, in which a rapidly growing number of Americans have left their jobs.
Some 4.2 million workers quit in October, according to the Department of Labor. That follows a record high of 4.4 million quitting in September (3% of the US workforce) and 4.27 million quitting in August. Since the pandemic began, workers have been demanding higher wages, better conditions and more mobility. Among the industries hit the most by walkouts and strikes are leisure and hospitality, health services, retail and manufacturing.