Accolade Wine's chief people officer on how a slow-but-steady pace can reduce burnout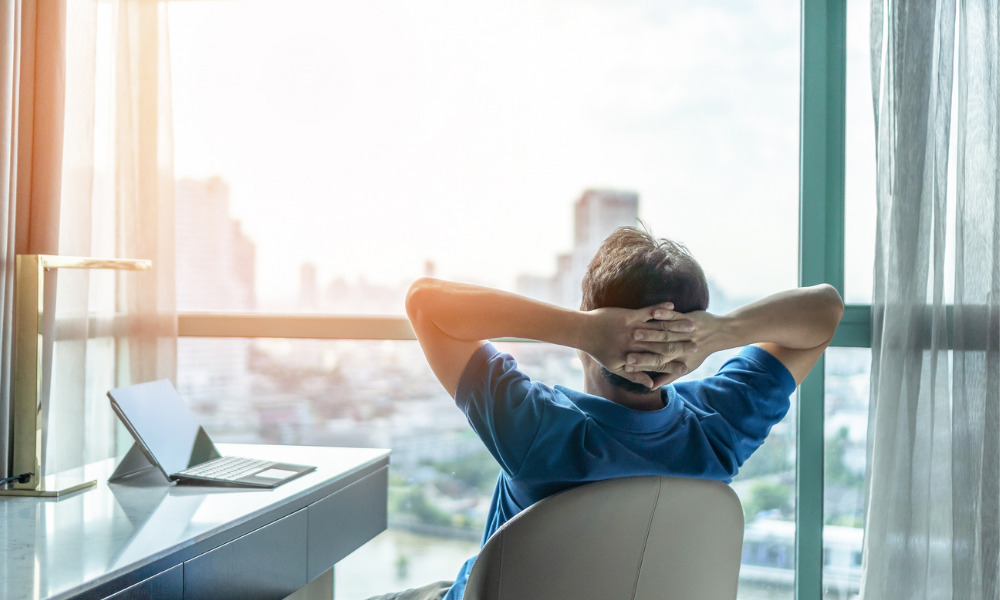 Two years into a pandemic, many workers face the challenges of managing their work-life balance in hybrid workplace along with their health and safety. As result, many are experiencing heightened levels of burnout. For HR leaders, it's becoming increasingly difficult to support struggling employees whilst also prioritizing their own self-care.
"Burnout is at an all-time high with people exhausted on both a professional and personal level," Anjanette Murfet, chief people and communications officer at Accolade Wines, told HRD. "Those that have set up healthy and sustainable practices, like a morning walk before work, have flourished in the home office," she told HRD. "Others have struggled to replace the enforced boundaries that commuting can bring, leading to longer hours and decreased job satisfaction."
Sitting at the people helm of the 170-year-old wine manufacturer, Murfet knows a thing or two about managing employee expectations – especially in COVID. The changing workplace arrangement has meant a change in routine that hasn't necessarily been beneficial for some workers. The opportunities for short, regular rests aren't there like they were in the physical workplace. Whether it be trips to the coffee shop with colleagues or conversations at the water-cooler throughout the day, Murfet said the absence of these short breaks, combined with limited distractions and the inability to plan longer rests such as holidays, has taken a psychological toll on workers.
Along with fewer opportunities for breaks, the nature of the digital workplace has upped the pressure on workers and blurred the line between being on- and off-duty.
"The underlying issue is technology and how it has created our 'always-on' mentality where instant gratification has become the norm," she told HRD. "It stops you from finishing for the day and spending time doing the things you love. The consequence for employers is a less-creative workforce; innovation is lower and employee churn will grow to an all-time high, something we all understand can be a significant cost to business."
Burnout can be a problem for workers – however it's also a productivity killer for HR leaders. From absenteeism, to reduced productivity, to low morale, employers need to get better at spotting and eradicating signs of burnout. That's why it's a good idea for employers to try to reduce burnout and keep workers healthy and engaged, Murfet told HRD.
"To reduce burnout, the focus for employers needs to shift to the concept that 'the whole person comes to work,' meaning that all the initiatives need to consider wellbeing within the context of both work and home."
Slowing down can build endurance
Murfet suggested that employers should encourage employees to take "circuit breakers" during the day to recharge their batteries, as opposed to going full-out for the entire day or week. An avid runner, she likens it to training plans that focus on "easy running" — a training method that involves running slowly in order to build endurance and speed. This principle can build workplace endurance and is a foundation of the concept of sustainable flexibility.
Sustainable flexibility involves striking a balance between working, collaboration, and connection from home and in the office. It should be tailored to the requirements of not only each team, but also each role and each individual, so an employer would have to consult with employees to find out how they operate and how to support them, according to Murfet, who adds that leaders are key cogs in finding that balance.
"Sustainable flexibility hinges on a leader's ability to motivate their team," she added. "Highly developed communication strategies are critical to both engage and motivate teams."
Although the hybrid working model has its challenges, it can reduce worker stress and burnout if workers have the opportunity to improve their work-life balance. Murfet noted that people can do chores between work tasks, and they have more time to exercise or take breaks.
"These things help with removing the burden after work or on the weekend, giving us more time to spend on the things we enjoy."
The challenge to sustainable flexibility lies in the idea that taking time to pause or recover can be seen as weakness in the business world, so many workers don't allow themselves to do it. However, Murfet points out that the concept of rest and recovery is built into the training plans of professional athletes, so the benefits should be obvious for regular workers, too.
"Sustainable flexibility has the potential to reduce burnout, foster greater creativity, and create a more resilient workforce," she added. "Leaders have a great opportunity to redefine a new hybrid working world."