Leadership guru who's helped Microsoft, Dell, Deloitte on how to engage your senior teams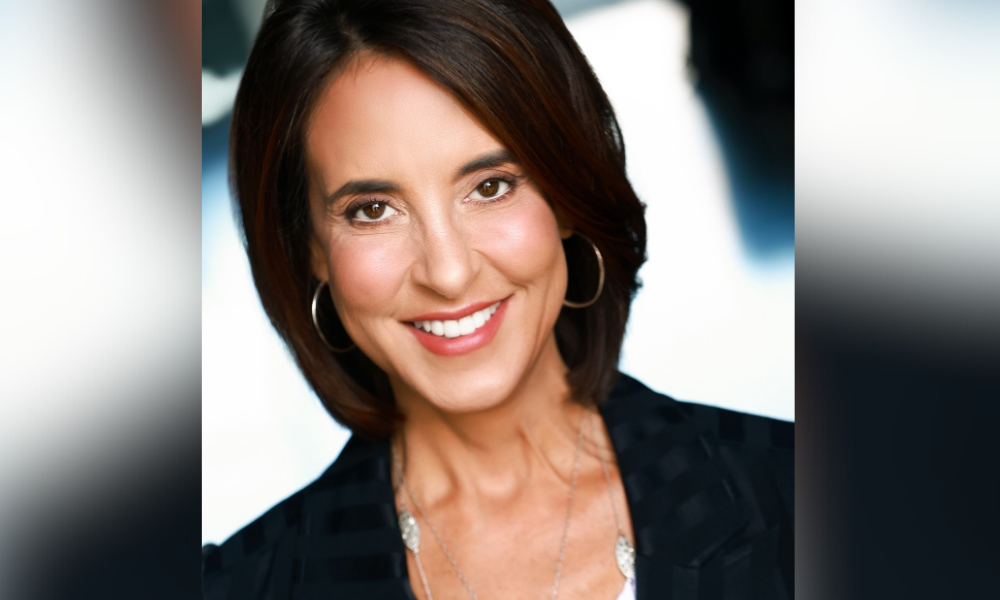 Thousands of disgruntled employees are unionizing, joining a growing wave that's hit Starbucks and Amazon hard. However, one leadership expert, who also counts Starbucks among her client list, thinks it's time for the global corporation to hit back.
"Ultimately, despite stakeholder input, somebody has to make a decision, and those same leaders need to hold the line and not completely capitulate [or] our employees will hold us hostage. Businesses are] not a democracy," Sara Canaday tells HRD.
There are currently 8,000 unionized Starbucks employees at 331 stores, across 40 states in the US.
From Dell to Microsoft to Deloitte
One way to counteract according to Canaday is for big businesses to speak to their employees and encourage dialogue in both directions. That she feels would eliminate the current emotionally charged climate and afford workers the chance to see the decision-making process from the viewpoint of running a business.
Canaday, who is based in Austin, Texas but works across the US and beyond, is a leadership strategist with an impressive roll of customers including Fortune 500 names such as Microsoft, Lockheed Martin and Deloitte.
One of her success stories is Dell - which is now a five-year ongoing relationship with the company across their talent programs within different departments and individuals at varying career levels and her strategies are adapted according to the level of staff.
Another issue dominating Canaday's time is how to support companies deal with hybrid working.
Smaller business thrive in remote work
Remote and hybrid working is something that's still difficult for some companies to navigate, particularly when it comes to maintaining the culture and company values. Canaday found that those companies that didn't have a strong enough corporate culture pre-pandemic are the ones struggling the most now.
What's more, they're playing catch up due to that gap widening with new working styles and their ability to engage their employees being made more difficult.
When considering companies that're getting it right, Canaday found that smaller and mid-size organizations are the ones finding it easier to adapt.
"It's interesting because I've talked to some of the executives of those companies and they have kept their company at a limited size by choice because they don't want to lose the people portion, the relationship portion, the culture portion," she tells HRD.
Leadership teams struggling to engage
Having started out in the insurance industry and worked her way through the ranks to VP of Operations, Canaday saw that HR was the underrepresented and often underappreciated area of the corporate world.
When she made the decision to leave and set up a boutique training firm on her own, it was her focus on the people side of the business that pushed this change. Canaday's passion for wanting to better engage and influence people as a leader led her to evolve her business to public speaking and workshops on the topic.
"I got certified in a suite of 360 assessments for leaders and executives all whilst working with clients both individually and as groups."
Companies seek Canaday's expertise when they feel they have talented leaders in place, but they are struggling to engage their teams by being more proactive or innovative.
"It's not that the leaders are ill equipped, but perhaps they need some new strategies, and they need a different way to look at the way they do their work so that that they can be more impactful."
'You have to have the constitution for it'
Canaday thinks that communication is a key area where many leaders fall short, whether by not being transparent or not communicating with their team effectively. Another failure within communication that Canaday discussed was those leaders that over communicate with their team.
She advises those leaders who send an email whenever they have a thought or idea, to avoid bombarding their team and to instead put those thoughts into a daily or weekly digest.
A further consideration is to not assume that your team like to be communicated with in the same way that you like to communicate, a good leader should know or seek to know what their team needs by way of effective communication.
However, she is clear that not everyone can be a leader.
"You have to have the constitution for it, and you have to want to [lead]," Canaday tells HRD. "You have got to be willing to step out of your comfort zone, it's not for everybody."