The best HR practices lead to improved business performance regardless of the type of business or industry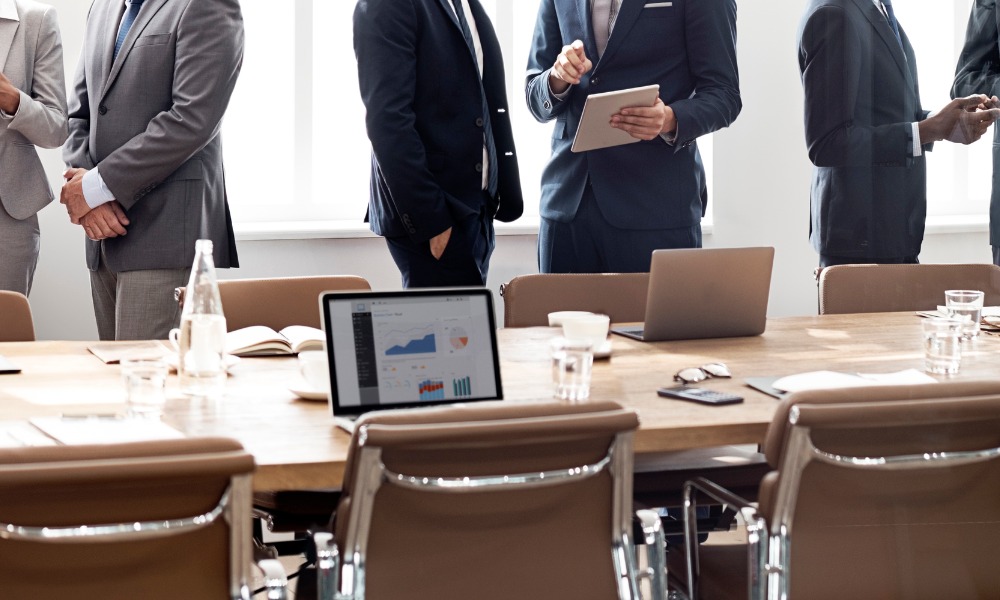 Nowadays, HR is no longer merely an administrative or reactive field – it can pave the way for positive business change. The best HR practices lead to improved business performance regardless of the type of business or industry.
Here are some of the HR best practices that organizations should consider implementing:
Match company needs with employee expectations
HR must be involved in all business strategy planning and implementation and be the catalyst for open and honest engagement between employees and management.
Aligning the needs of the company with that of employees improves hiring decisions and encourages employee buy-in. People who fit and feel valued in an organization are willing to go the extra mile.
Align business needs to HR recommendations
All individual processes must be aligned for any business practices to work. Data-driven software simplifies compiling a list of best HR practices by providing you with access to real-time metrics and analytics. This way, you can quickly identify which areas are working well and which ones need HR to step up.
Make sure to work hand in hand with top and line management to determine each department's needs and hot spots that need immediate attention. When analyzing troubled areas in the business, make sure that you evaluate internal systems and management skills before making any recommendations. Once you have a complete picture, you can start compiling and implementing HR best practices to improve business performance and employee engagement.
Practice selective hiring
Certain knowledge-based positions in a company require a unique skill set. And skill shortages are set to rise as technology and business outpace candidate education and experience. It's easier to find highly technical skills than specialized soft skills, and technical ability can be tested with skills assessments. Soft skills, however, can't be verified from resume and interviews but only using psychometric assessments.
As hard-to-fill vacancies are becoming more common, so is the temptation to hire someone who seems right for the role. Unfortunately, it often sets you up for a fall-out – you have to start the hiring process all over again.
Develop a hiring strategy specifically for those roles, such as joining professional groups on social media where the perfect candidate can be found. Regular engagement within these groups will soon yield quality candidates for your talent pool. Investing time in social media engagement is twofold: it does not only attract talent but also promotes your employer brand.
Compensate employees well
HR should stay up-to-date with current salary trends and keep line management informed. Subscribing to salary surveys is one way to receive regular updates.
If your organization doesn't pay well, the candidate market will know about it soon, and you will not be able to attract top talent anymore. Moreover, if your employees realize that there are better-paid opportunities out there, you might deal with piles of resignations soon.
Talk with your hiring team about employee compensation as soon as you identify a vacancy so that you can put it out there as offering an appropriate total rewards package (not just salary). This way, you can attract the best candidates and ensure that job offers are accepted. Well-compensated employees are less likely to look for another job, according to Recruitee.
Create an effective training program
Providing employees with learning opportunities is essential to help them continuously improve their skills, keep abreast of the latest developments in their field, and keep them interested, energized, and motivated in their roles.
For a training program to be effective, it must be relevant and purposeful for the employee. Moreover, the training style must fit the employee's needs and the skill itself. There are many different training styles to choose from, such as classroom-based, online, and on-the-job. Also, training should be ongoing and continuous – not a one-off exercise. Otherwise, it will not be able to achieve its objective of upskilling or motivating employees effectively.
Conduct a 360-degree performance management
The idea of conducting an annual performance appraisal between managers and employees has been around for a long time. However, this alone is not enough to encourage real performance improvements.
Meanwhile, 360-degree performance management focuses on gathering objective and relevant feedback from an employee's contacts, including their manager, colleagues, subordinates, and external contacts. It's a great way to achieve a well-rounded and objective view of performance management. It can help an employee address performance concerns in specific areas and be rewarded for excellent performance in others, according to Kissflow.
Encourage engagement and open communication
Engagement and communication begin as soon as a new job opening comes up. Ongoing engagement between the hiring team's members is the key to success. Proper communication with candidates during the hiring process speaks about your employer brand and contributes to making a good hire.
Employee engagement is vital, from onboarding to exit interviews. HR's role is to ensure involvement by promoting an environment of mutual trust. Open and transparent communication leads to innovation, collaboration, and the sharing of ideas and experiences. Meanwhile, if properly conducted, exit interviews are a great source of information.
Be transparent
There's no use trying to build a good employer brand if everything is kept a secret from employees. Business transparency and easy access to information are necessary to promote trust and better employee engagement.
A closed-card environment causes a lack of employee buy-in, and often fear, particularly in harsh trading conditions. Never sharing business success and failures with employees can mean that their efforts are unappreciated, which causes demotivation and a lack of productivity.
Often, companies only share good things and think that hiding poor business results will spare employees the fear that their jobs may be in danger. The opposite is true: Not knowing what's happening leads to rumor-mongering and stress.
Improve job security
While the workforce today is more transient and people are no longer afraid to change jobs, job security still matters. Employees want to have some control over their job and income, and the thought that they can be unemployed anytime is always scary due to their financial responsibilities.
Offering job security is about business ethics and practices. If your employer brand is known for retrenchments and employee dismissals, it won't take long before people start resigning and candidates reject your offer.
Focus on compliance
Any HR best practices will be in vain if your organization lacks compliance with labor legislation. Non-compliance affects transparency, job security, brand reputation, and even cash flow when you are facing hefty fines.
No company can plead ignorance of the law, so ensure that you have a labor law expert onboard – whether as an employee or service provider. Seek their approval for your policies, procedures, and contracts. Also, make sure that management and staff are kept abreast of their rights and legal parameters.