The words of your mission statement have power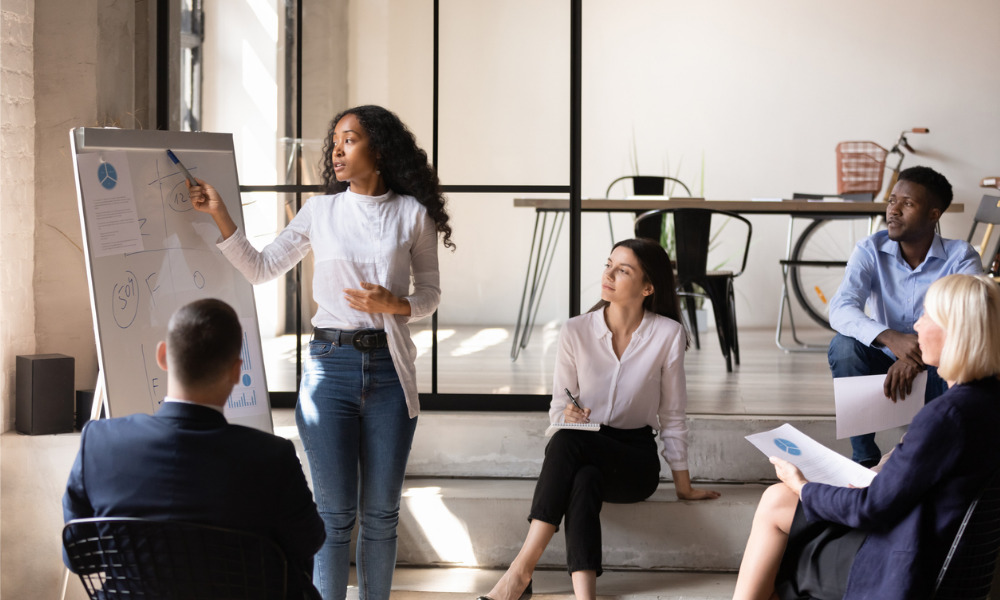 What difference do we make in the lives of those we serve? Consider your company's mission and core values, and how they bring continuity to your organisational life and solidify your promises.
The question above is compelling because your staff and customers seek to engage with purpose-driven organisations, and both expect accountability for mission impact. After all, an organisation's values are statements of its ideals and beliefs.
How do you resonate your organisational truths? Here are my recommendations:
Embed the mission and values into onboarding, hiring, and promoting
Ask your team for suggestions on how to bring the mission and values to life every day
Incorporate the mission and values statements into job descriptions, quarterly check-ins, and performance reviews
Add them to meeting agendas and group process guidelines
Read more: How to be a more compassionate leader
Celebrate the strategy
Corporate strategy can seem a bit esoteric or heady. It's time to make it real by connecting the dots between corporate strategy and your team's day-to-day work.
In my experience, executives underestimate the importance of strategy storytelling, crafting a powerful narrative about the organisation's future direction, and staying true to that message in big moments and everyday conversations. When we tie strategy to the mission and values, we reinforce their importance and create unending opportunities to align heads and hearts.
HRDs know how valuable messaging is to building and sustaining a vibrant culture. Consistent strategy storytelling yields substantial gains for organisations. First, consistent messaging fosters comfort in times of ambiguity and helps a team navigate uncertainty. Second, strategy storytelling motivates people to lead, whatever their role.
Read more: Leading and learning by example
Organisations therefore have an opportunity to optimise people management. However, they need to create opportunities for middle managers to develop their skills in mission, values, and strategy formulation.
Craft a suite of messages to connect mission and values to strategy
Encourage managers and executives to use the messages consistently in day-to-day communications
Inspire your executive team to tie mission and values to your organisation's success measures
Build a leadership pipeline with hands-on experience in mission, values, and strategy
Lead by example in human resources
Tying it all together
Your mission statement and core values ground you in who you are, while your strategy sets your future direction. All are essential to motivating, inspiring, and coalescing teams to achieve significant results. HRDs can serve as vigorous advocates of this robust suite of organisational statements.
Karla Raines is principal and co-owner of US research and strategy consulting firm Corona Insights. She has helped hundreds of organisations craft their strategic plans