The last two years have seen huge shifts in legal attitudes in this modern arena – and it's another area where you have to ensure hiring managers know the law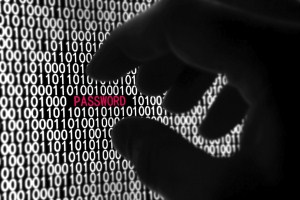 Wisconsin is the latest in a string of states to legislate against employers requiring employees' or candidates' online passwords. It is now among 28 states with existing or pending legislation to restrict employers' scope.
But are legislators coming to a knee-jerk reaction for a problem that isn't even widespread? In a FindLaw survey last year, only 3% of American adults said that an employer had ever asked them to turn over their social media passwords.
As recently as March this year, the Equal Employment Opportunity Commission confirmed that requesting a social media password would not be of itself unlawful, but the consequences that come from information gathered by this means could be.
Attorney Stephanie Rahlfs explained further, saying asking for access to social media accounts could cause companies more trouble than it may be worth, even without state-specific legislation. "If an employer, while viewing an employee's social media page, were to discover information regarding an employee's protected characteristics, such as religious preferences or confidential medical information, it could open the door for potential legal issues," she said.
While it is rare for employers to ask for login details, some employers have been known to "shoulder surf", asking job candidates to log in to their social media pages and scroll through private feeds and profiles while the employer observes. The Vermont State Police was found to practice this last year when a Vermont Senator investigated the issue in a campaign for candidates' privacy.
The report noted that the police department used the method as a form of background checking, but the Vermont State Police could not respond to HRM America's enquiries at the time of publication.
While some states still allow employers to shoulder surf or request passwords, employment lawyer Jonathan Segal, who is the legislative director for the Pennsylvania state council of the Society for Human Resource Management, advised against it.
"In all 50 states, asking for an applicant's or employee's password creates a real risk of violating the federal Stored Communications Act," he said. "For this reason, employers should look only at what is public and not ask for passwords any more than they would ask for the keys to someone's home."
You might also like:
Here's how to handle a candidate who stutters
EEOC denies knowledge of bullying tactics
Federal bill to reverse 'employer-friendly' Supreme Court decision