Biden's 'hydrogen hubs' to boost economy, use Project Labor Agreements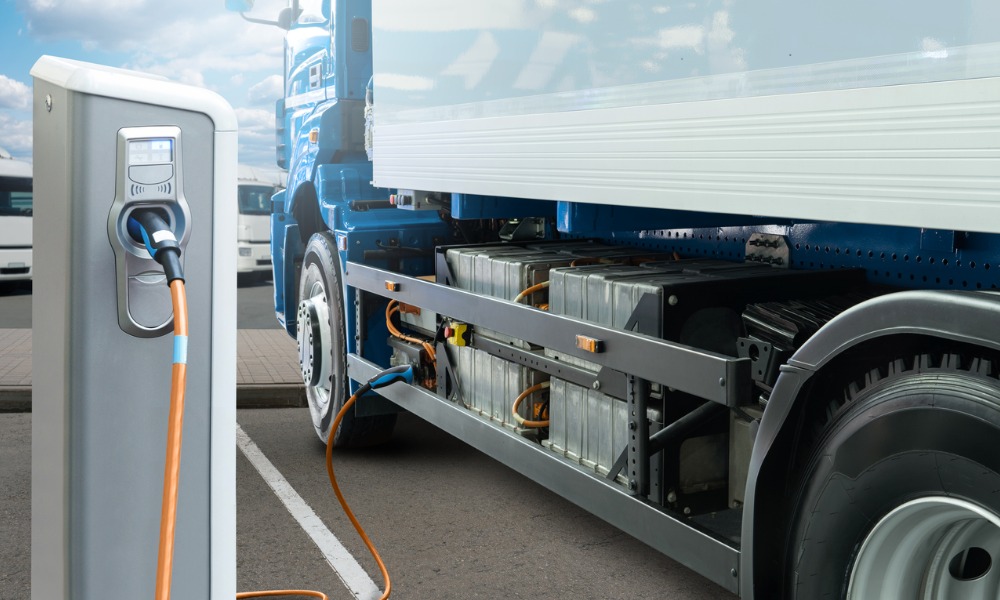 There will be an expected 200,000 new clean energy jobs in California next year, created as a result of federal funding for new "hydrogen hubs" across the country.
President Joe Biden announced the grants Friday morning at a port in Philadelphia, where one of the seven regional clean hydrogen hubs will be located.
"The seven selected regional clean hydrogen hubs will catalyze more than $40 billion in private investment and create tens of thousands of good-paying jobs – bringing the total public and private investment in hydrogen hubs to nearly $50 billion," the Biden-Harris administration said in a statement.
The hubs will aim produce nearly one third of the U.S. 2030 clean hydrogen production goal, boosting the emerging domestic market for low-cost, clean energy and creating jobs.
"Advancing clean hydrogen is essential to achieving the President's vision of a strong clean energy economy that strengthens energy security, bolsters domestic manufacturing, creates healthier communities, and delivers new jobs and economic opportunities across the nation," the statement said.
California will benefit from Biden clean energy hubs
California and Texas are receiving the two largest clean energy grants – up to $1.2 billion each, Biden announced.
The California Hydrogen Hub will be administered by the Alliance for Renewable Clean Hydrogen Energy Systems (ARCHES).
"The California Hydrogen Hub will leverage the Golden State's leadership in clean energy technology to produce hydrogen exclusively from renewable energy and biomass," Biden's said.
Decarbonizing public transportation, heavy duty trucking and port operations will be a key goal for the initiatives in California. Partners in ARCHES include Microsoft, Amazon and Chevron.
All California projects will require Project Labor Agreements, creating 220,000 direct jobs – 90,000 permanent jobs and 130,000 construction jobs, according to the president.
Chris Hannan, president of ARCHES partner State Building and Construction Trades Council of California, "This federal investment is significant because it complements and it unlocks so much private investment and investment from the states," Reuters reported.
The funding is part of Biden's Bipartisan Infrastructure Law, which includes $65 billion in clean energy investments in the Department of Energy. The hubs are part of the Justice40Initiative which promises 40% of the overall benefits will be allocated to marginalized communities that are disadvantaged or overburdened by pollution.
The next steps will include design, development, permitting, financing and construction – a "long process", Reuters reported.