Some lawmakers want to extend the protections offered by the Family and Medical Leave Act by forcing employers and employees to share the cost of a new insurance trust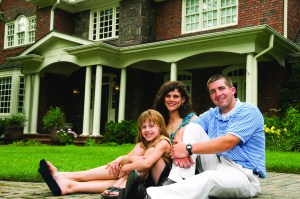 The divisive paid parental leave laws of New Jersey and California will make their way to the federal level if a new act passes Congress. In December, the Family and Medical Leave Insurance (FAMILY) Act was introduced to expand the protections offered by the Family and Medical Leave Act (FMLA) that has been in place since 1993.
Because of the FMLA's limitations, 40% of the US workforce is ineligible for the protections, which offer unpaid leave and the promise of a job to return to in the case of a serious health condition. Because only 12% of US workers are offered paid family leave by their employers, it stands to reason that there will be many employers who need to familiarize themselves with family leave if the law passes.
According to the Department of Labor, 85% of employers say that complying with the FMLA is very easy, and 91% say it has had either a positive or no noticeable effect on employee absenteeism, turnover and morale. Not everyone agrees on the legitimacy of those statistics, though, according to employment lawyer Jeff Nowak.
"I think it's a bunch of hogwash, and it runs counter to what all of my clients are saying," he said. "The FMLA is administratively difficult … it's filled with headaches, particularly when it comes to administering intermittent leave and combatting FMLA abuse."
As for the FAMILY Act's likelihood of passing, Nowak is also cynical. The bill was introduced to the House of Representatives on December 12, but there are yet to be any significant indications of progress.
"When this becomes a far more high-profile issue at the federal level, then we might see some more serious legislative activity in this area. But for now it's left to what I might call employee-friendly states," Nowak said.
The US is the only developed nation not to enforce paid maternity leave, putting it alongside Papua New Guinea, Suriname, Lesotho, and a handful of Pacific island nations.
FAMILY Act in a nutshell
Benefit levels would be two-thirds of an individual's normal monthly wages capped at $1000 a week.
Employees can use the leave for up to 60 work days a year to address their own serious health issue or that of an immediate family member
The administration of the act would be funded by employee and employer contributions of 0.2% of wages each. For a company with 50 employees on the 2012 average net US salary, that would cost $424,982 a year
The rules would apply to every employee at every business