The Supreme Court has unanimously decided that three Presidential appointments to the National Labor Relations Board were invalid – leaving hundreds of decisions hanging in doubt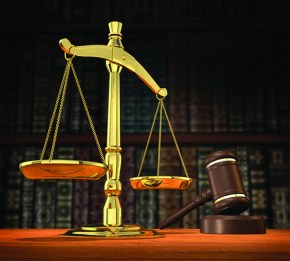 Hundreds of case decisions made by the National Labor Relations Board were rendered invalid today after the Supreme Court ruled that the President's "recess appointments" in January 2012 were invalid.

When The Senate was in "pro forma" on January 4 2012, President Obama filled three vacancies on the NLRB. However, the Constitution only allows the President to do so when the Senate is in actual recess, not merely pro forma recess. As such, all nine judges of the Supreme Court held that his appointments were invalid.

The practical impact is that hundreds of cases the NLRB decided after the invalid appointments were made have been cast in doubt. However, the extent to which the Supreme Court decision will retroactively affect these decisions is unclear.


It's not the first time a situation like this has occurred: between January 2008 and April 2010, more than 600 NLRB decisions were invalidated when the Supreme Court interpreted the National Labor Relations Act to mean that the Board could not exercise its powers without at least three members present.

Supreme Court Justice Stephen Breyer said for a Senate break to be considered an official recess, it must be last at least 10 days. The January 2012 recess did not meet this requirement, since the Senate did actually conduct pseudo-sessions, although nothing actually got done at these.

National Public Radio's legal affairs correspondent Nina Totenberg explained it this way in her reporting: "Typically, these pro forma sessions would take place in a near-empty chamber, with a single senator, usually from nearby Virginia or Maryland, gaveling the session open, and then closed. The whole thing would last about 20 to 30 seconds. President Obama considered these sessions a fake, a legal fiction aimed at preventing him from making recess appointments, and so he went ahead and made three appointments to the National Labor Relations Board, which had been unable to enforce the nation's labor laws because it lacked a quorum."