A retirement administrator within the city's HR department threatened violence on the HR director after a demand for a no-strings-attached reduced workload was not granted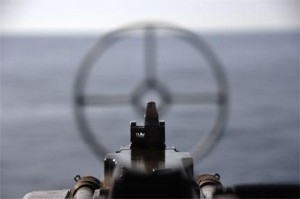 Police in Burlington, Vermont, had to get involved after the city's HR director was threatened by a retirement administrator who threatened to "go postal".

A police report and other public records show that former retirement administrator Marina Collins told HR director Susan Leonard she would destroy the city's retirement files. However, Collins denies the validity of the records, and told the Burlington Free Press the allegations were untrue.

According to the police report, the incident began when Collins asked Leonard for a decreased workload. That was a possibility, the HR director explained, but it would come on the condition of a pay cut from Collins' current $59,000 salary. That's when Collins allegedly got heated, moving inches away from Leonard's face and telling her she would be taking time off to seek a new job, and destroying the city's retirement files before leaving.

Leonard's response was to ask Collins to leave the office, but before Collins left, Leonard claimed Collins exclaimed that "I'm coming back and going postal on this place and you are first," the detective's report said.

"My knees began to shake. My hands were trembling. I could not stop shaking," Collins' supervisor told authorities.

Following the December incident, the city has changed locks to the six-person HR department and installed security cameras both inside and outside the building.

Police did not file criminal charges, saying they receive "a couple" of similar workplace complaints every month and generally do not file charges unless they determine that the alleged aggressor is likely to return with a weapon.