Get your H1-B visa applications right so you don't end up behind bars like this employment agent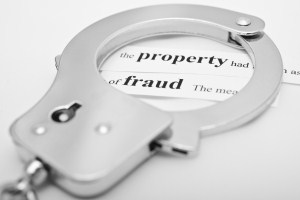 An employment agency owner who filed dozens of fraudulent visa petitions was sentenced to two years in prison in January.
Lilia Tabafunda, 58, owned Los Angeles firm People's Resources International Services when she filed bogus petitions, falsely claiming her clients were being sought by prominent nonprofit groups and organizations, including St. Jude Children's Research Hospital and Boy Scouts of America.
Most of Tabafunda's clients were from the Philippines, in the US on tourist visas. She charged them between $2,500 and $10,000 for each H1-B visa application. By inventing qualifications and positions, and using the names of large organizations known to use H1-B workers, she pulled the wool over the government until 2007, when an anonymous tip led to an investigation.
It was also found that Tabafunda lied during her own interview for US citizenship, for which she will serve an additional year in prison. When she is released, she will be deported to the Philippines and will owe $54,000 in restitution.
Meanwhile, Indian tech giant Infosys will pay the government $34million for misclassifying H1-B workers as business visitors under B-1 visas. The government alleged that the company failed to maintain I-9 records, and sent letters to B-1 visa holders instructing them on how to mislead US consular officials. Infosys employs about 15,000 people the US, and last year, 10,800 of them were on H1-B visas. An unnamed source cited by Reuters claimed Infosys secured about one B-1 visa for every 10 H1-B visas.
You might also like:
EEOC insider reveals 'bullying' tactics towards employers
Is Detroit's call for 50,000 extra immigrant visas feasible?
HR professionals eye NYC, Europe for transfers