A novel proposal from Michigan politicians would bring an influx of foreign workers to boost Detroit's economy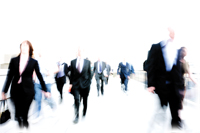 On Thursday, Michigan Governor Rick Snyder asked the US government to reserve 50,000 EB-2 visas over the next five years to attract skilled workers to Detroit. The Republican politician proposed the idea in a last-ditch effort to save the bankrupt city, whose population has fallen to 700,000: less than half of what it used to be.
"Immigrants create jobs and Detroit is a great value opportunity in terms of business costs and overall quality of life," Snyder announced. "We want the world to know that Detroit is open for business."
Together with Detroit Mayor Mike Duggan, Snyder is asking for a National Interest Waiver to apply to EB-2 visa applications from skilled immigrants moving to Detroit. The plan would allocate 5,000 visas in the first year, 10,000 per year for three years, and 15,000 visas in the final year. Immigrants who receive these visas would be required to both reside and work in Detroit.
There are not currently any visa with geographic limitations in the US, except for investors applying for EB-5 visas. However, the practice is not uncommon internationally. Countries such as Australia make it easier for migrants to move to less populated areas, with a more competitive application system for popular cities such as Sydney and Melbourne.
You might also like:
HR professionals eye NYC, Europe for transfers