Criminals will try to trick users into giving up sensitive info by taking advantage of the interest around the pandemic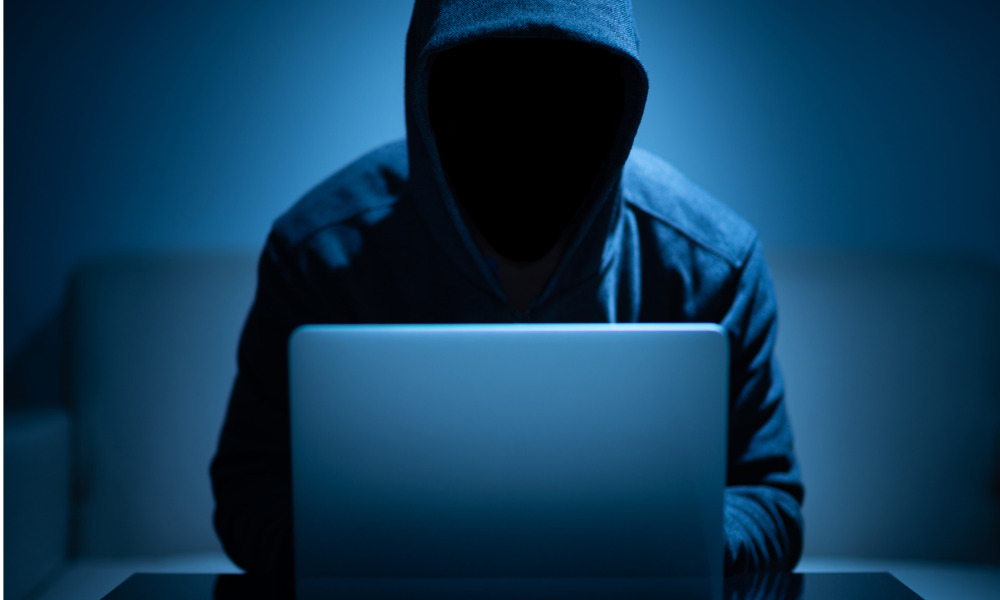 While we all try to get used to the COVID-19 pandemic's 'new normal' in our work and home lives, this year has been a time of unprecedented opportunity for cyber criminals. The global response to the pandemic, and our desire for the latest information about it, has supercharged criminals' and hackers' business-as-usual models of phishing emails and fake websites.
Both Interpol and Europol have warned of huge spikes in COVID-19 fraud. In mid-April, Google reported that, in just one week, it saw more than 18 million daily malware and phishing emails related to COVID-19 scams were sent via Gmail alone – and that's in addition to the 240 million daily COVID-19 related spam messages Google saw.
READ MORE: Beware of this other virus: Coronavirus-themed malware
So why do criminals rely so heavily on phishing emails to launch attacks? The answer is simple: because they continue to work. Verizon's 2019 Data Breach Investigations Report showed that 32% of corporate data breaches started with a phishing email. What's more, phishing was present in 78% of cyber-espionage incidents. It's no surprise that criminals will keep on trying to trick users into giving up sensitive information by taking advantage of the interest around the pandemic, and impersonating well-known organisations and companies such as the World Health Organization (WHO), Zoom, Microsoft and Google.
WHO is scamming me?
For example, cyber criminals have recently sent malicious emails posing as the WHO from the domain "who.int" with the email subject, "Urgent letter from WHO: First human COVID-19 vaccine test/result update" in order to lure victims. The emails contained a file named "xerox_scan_covid-19_urgent information letter.xlxs.exe" that contained the AgentTesla malware. Victims who clicked on the file ended up downloading the malware.
We also found two examples of extortion emails supposedly sent by the United Nations and WHO asking for funds to be sent to several known compromised bitcoin wallets.
Impersonating video conferencing apps
As working from home is now the norm for a majority of people during the pandemic, we have reported previously how cyber criminals were using fake Zoom domains for their phishing activity. In fact, in the past three weeks alone, around 2,500 new Zoom-related domains were registered (2,449). 1.5% of these domains are malicious (32) and other 13% are suspicious (320). Since January 2020 to date, a total of 6,576 Zoom-related domains have been registered globally.
And Zoom isn't the only platform cyber criminals are impersonating – both Microsoft Teams and Google Meet have been used to lure victims too. Recently, victims fell prey to phishing emails that came with the subject "You have been added to a team in Microsoft Teams". The emails contained a malicious URL and victims ended up downloading malware when clicking on the "Open Microsoft Teams" icon that led to this URL.
Then there are fake Google Meets domains. Of course, the link did not lead victims to an actual Google website.
READ MORE: How well can your staff detect phishing attacks?
Coronavirus related cyber-attacks increase
Over the past three weeks, there have been 192,000 coronavirus-related attacks per week, a 30% increase when compared to the previous weeks. We define coronavirus-related attacks as those that involve
Websites with "corona"/"covid" in its domain
Files with "Corona" related file names
Files that have been distributed with coronavirus-related subjects in their email
Staying protected against Coronavirus-related phishing attacks
For a phishing attack to be successful, it has to trick users. To protect yourself, be suspicious of any email or communication from a familiar brand or organisation that asks you to click on a link or open an attached document, no matter how official it appears to be. A legitimate email should never ask you to take these actions. Here are five golden rules to help keep your data safe:
Beware of lookalike domains, spelling errors in emails or websites, and unfamiliar email senders
Be cautious with files received via email from unknown senders, especially if they prompt for a certain action you would not usually do
Ensure you are ordering goods from an authentic source. One way to do this is to NOT click on promotional links in emails, and instead, Google your desired retailer and click the link from the Google results page
Beware of "special" offers. "An exclusive cure for coronavirus for $150" is usually not a reliable or trustworthy purchase opportunity. At this point, there is no cure for the coronavirus and, even if there was, it definitely would not be offered to you via an email
Make sure you do not reuse passwords between different applications and accounts