Think twice before you fire someone for an angry outburst at the boss...the law may just disagree with you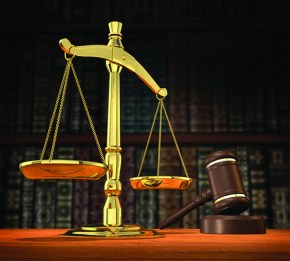 If an employee swore at his supervisor and told him he was stupid, would you fire him? It's worth a second thought after a recent decision from the National Labor Relations Board.

The board decided 2-1 that an employer, Plaza Auto Center, had violated the National Labor Relations Act by terminating the employment of a staff member who had an angry outburst against the business owner after just two months on the job.

After raising multiple concerns about issues like breaks, minimum wage, and restroom facilities, car salesman Nick Aguirre confronted the owner, and was told that if he didn't like the policies, he need not work at the dealership. That's when Aguirre blew up, calling his boss a "f---ing mother f---ing", a "f---ing crook", and an "a--hole". He continued, calling the owner stupid, and saying nobody liked him and that all his staff gossiped about him when he wasn't around. Then he got up, dramatically exclaiming that if the company fired him, they would regret it. Of course, they fired him.

In August 2010, the board made an initial decision that Plaza Auto Center was indeed engaging in unfair labor practices, but because Aguirre's hostility was so extreme, he had forfeited the protection of the NLRA. However, Aguirre appealed to the Ninth Circuit in 2011, which referred the case back to the NLRB – and now, they've come to a new conclusion. Last week, the NLRB decided that because the outburst was not physically violent, Aguirre should have reasonably been protected by the NLRA in his discussion of his workplace's labor practices.

Plaza Auto Center has been ordered to reinstate Aguirre and offer him backpay all the way to his termination in October 2008.

Do you agree with the reasoning behind the decision? Let us know in the comments.