David Nosal took source lists from his employer when he set out to start a recruiting firm of his own, and now he's facing a hefty sentence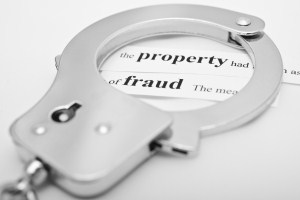 A corporate recruiter looking to establish a business of his own has found himself in hot water after he stole trade secrets from his former employer, Korn/Ferry.
David Nosal was 45 in 2004 when he made plans with two colleagues resign from their jobs and start a new business together. At the time, he was on a salary of about $300,000, the prosecution claimed, and was living in America's 41
st
richest suburb, Danville, in San Francisco.
The trio conspired to steal source lists of candidates before they left, as well as using another colleague's login details to download other confidential information the following year.
After nearly a decade of litigation, Nosal finally discovered his verdict this week, which was considerably shorter than the maximum of five years' imprisonment. He was sentenced to a year in a federal prison, 400 hours of community service, $60,600 in fines and three years of supervised release.
But the courts have yet to decide how much Nosal will pay in restitution to Korn/Ferry: federal prosecutors are asking for more than $1.3million. It could be years before the litigation sees resolution.
In the meantime, Nosal has not backed down from his resolution to build the recruiting business at the heart of the conflict. "There is absolutely no way I'll be slowed down from building the best [executive recruiting] platform in the world," he vowed in court.
Nosal is currently on holiday with his family in the British Virgin Islands.
You might also like:
HR director sacked for standing up for employees
EEOC insider reveals 'bullying' tactics towards employers
75% of employers lose in EEOC cases; how to stay in the 25%