Bed, Bath & Beyond is copping the legal repercussions of a single mistaken comment from an HR manager, proving it pays to make sure your team is on top of legal changes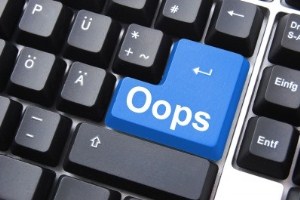 It pays to stay updated on legal changes when you're in HR – literally, as one Bed, Bath & Beyond HR manager found out this week.

When the manager was questioned by a prospective applicant at a New York job fair about whether the company hires people with a criminal record, the manager replied that the company had a blanket policy of not hiring those with felony convictions.

The unhappy applicant dobbed Bed, Bath & Beyond in to the New York Attorney General's office. An investigation followed, and it was found that the retail giant's policy was illegal in New York because of the state's corrections law, which prevents employers from discriminating against applicants based on past convictions.

The company was fined $125,000, and will be forced to change policies, train all employees on the policies, further record all hiring decisions, and periodically report to New York's Civil Rights Bureau. That's a lot of trouble all because of one simple statement at a job fair – and it's one that nearly any company could make.

Since the company's headquarters are located in New Jersey, there's a chance the manager had not been kept up to date with legal changes in other states. As an HR leader, it's essential to keep on-the-ground recruiting staff informed on what they can and cannot say in particular regions, especially as Ban the Box laws expand.

Last week, Nebraska became the 11th state to ban the box asking about criminal records for state job application processes. Over the past 15 years, almost 60 cities and counties have done the same – and experts at the National Employment Law Project expect even more. "If 2013 is any indication of what's to come," said NELP executive director Christine Owens, "we can expect fair chance policies to soon reach a tipping point nationwide and become a widely accepted and routine practice for employers."

Correction: This article has been adjusted to reflect that Bed, Bath & Beyond's policy violated not New York City's Ban the Box law, but New York state's Corrections Law article 23-A. Thanks to our readers who have kindly pointed out the error.