Concerns that new law could be copied by other states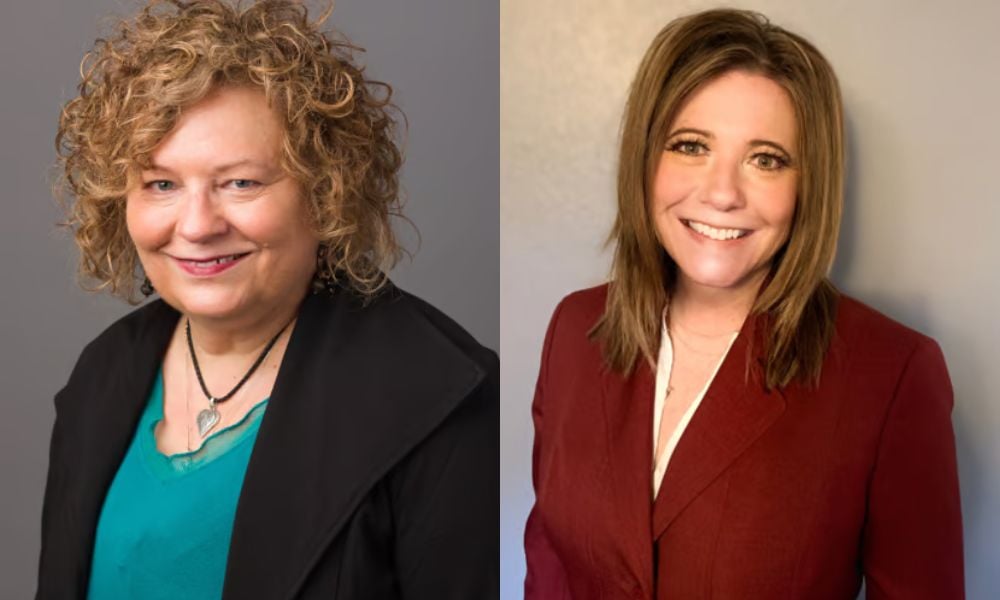 This article was produced in partnership with Amwins Group Inc.
Desmond Devoy, of Insurance Business, sat down with Darcy Johnson, senior underwriter, National Truck Underwriting Managers, and Nancy L. Timmons, assistant vice president – transportation, Amwins Specialty Casualty Solutions, to discuss a new California law that is playing havoc with independent contractor truckers.
A new employment law in California has trucking companies, independent trucking contractors, and insurance companies, scrambling to comply at a time of great stress in the industry.
The law makes it harder for trucking companies to classify drivers that work for them as independent contractors. It would also make trucking companies treat independent drivers like employees with full-time work benefits.
According to The Wall Street Journal, thousands of truckers who own or lease their own vehicles and work as contractors will be able to take advantage of employers' permits and insurance discounts.
The California law, known as AB5, was enacted on January 1, 2020.
Uber, Lyft, the American Transportation Association, and other associations, filed a suit over AB5, which went all the way to Supreme Court. But justices refused to hear the case in June 2022, so the law came into effect.
"There's a sound argument that this new law came into place so that the California Department of Labor could add much-needed revenue by collecting payroll taxes on this demographic, said Nancy L. Timmons (pictured above, left), assistant vice president – transportation, Amwins Specialty Casualty Solutions.
The law could negatively impact owner-operators by stripping them of vehicle ownership. Once classed as an employee with a trucking company, the owner-operator would lose control of their truck, which also becomes subsumed into the company's.
"Already, motor carriers have been visited and fined for not having properly classified employees," said Timmons.
Onerous regulations
According to National Truck Underwriting Managers senior underwriter Darcy Johnson (pictured above, right), the law appears to shoehorn regulations on to the industry that do not keep the realities in mind.
California laws state that employees must take a break every four hours. They are also not mandated to have overtime.
"These are laws that can't really fit the role of a trucker," said Johnson.
Additionally, owner-operators are independent contractors and self-employed, and so expect to make 50-70% more than regular employees.
"They're losing a lot of income by having to do this. These trucking companies operate on slim margins," said Timmons.
"Workers' compensation is probably three times the cost of occupational accident coverage. Plus, they now have the added cost of benefits and payroll."
Challenges for truck owner-operators
Some California owner-operators are trying to get around the legislation by incorporating individually. Others are considering moving across the border to Nevada or Arizona to escape the regulations.
Owner-operators could also lease their trucks to bigger companies. But Johnson said there are further complications to this plan.
"If owner-operators are leasing out their truck, [the company] could throw any other driver onto it," she said. "Owners aren't likely to agree to this because they take a lot of pride in their truck."
Another challenge that owner-operators face, if they choose to incorporate, is getting affordable insurance.
"Currently, the new venture market in CA continues to tighten. With the potential of fewer available options and increasing rates, this can further complicate matters for the independent contractor looking to go out on his or her own as a result of AB5," she said.
Independent spirit
Timmons expected a deluge of workers' compensation and other insurance queries, but, so far, "it's been fairly quiet." She believes this is, in part, cultural.
"As independent contractors, owner-operators are used to running their own businesses," she said.
"We understand the fact that the owner operator doesn't want to be sitting down when they get hurt or injured. They want to get right back in the cab. So, we're being very lenient about that because we understand the exposures are not as high."
But there is a worrying potential that AB5 will be copied in other states. Trucking lobbyists have warned that other states such as New York, New Jersey, and Illinois, may be looking at similar legislation.
"This could be nationwide. This is huge," Timmons said. "People saw the truckers stop. We had no food. We had no toilet paper. There is a major need for truckers. If [lawmakers] continue to put so many regulations on them, it's going to slow down everything, which will hurt everybody."
Johnson said she wanted to see better guidelines for the truckers because they're going through multiple states.
"The semis need to have different laws than your Uber drivers. The emissions for smaller vehicles, or for Amazon local deliveries are fine," she said.