Why an employment lawyer thinks you don't need to worry about employees' off-duty marijuana use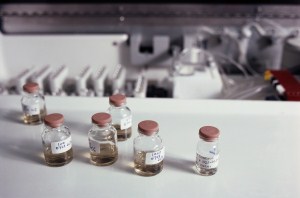 As the Colorado Supreme Court reviews the implications of recreational and medical marijuana use in the workforce, employers around the nation are looking to find the right legal balance in dealing with the substance.
"There might be more hysteria than is merited by the whole issue," says Curtis Graves, staff attorney at Mountain States Employers Council. He says that while many employers are concerned that workers will put their safety or the safety of others at risk because of marijuana use, there has been no legal case involving a workplace accident. All legal complications so far have arisen because employment was terminated due to an employee's private, after-hours marijuana use.
"The line of cases that every attorney in Colorado is familiar with, in none of them was anybody ever accused of being impaired at work," he says. "There were no post-accident tests, so there was no situation where somebody was impeded on the job."
Nevertheless, most employers (57%) conduct pre-employment drug tests, according to the Society for Human Resource Management's most recent survey in 2011. Presumably due to costs, large companies were far more likely to test, at 71%.
Public support for legalization surged last year to 58%, a Gallup poll shows. Graves predicts that as Americans' acceptance of marijuana use grows, fewer employers will execute random testing.
"We don't see a lot of people rushing to do it, nor do we recommend it," he says. "Employees find it invasive; even those that are innocent."
Meanwhile in Canada, a 2013 Supreme Court judgment found that a universal mandatory random drug testing policy was an "unjustified affront to the dignity and privacy of employees", entailing Canadian employers may now only conduct such tests under specific, limited circumstances.
For employers in states where marijuana use is legal either recreationally or medically, the law is extremely murky. Drug tests cannot indicate whether the substance was consumed on or off the job, and there is no objective level at which a result can conclude that a person is impaired. To avoid risk, develop a clear policy that applies evenly to all employees.
You might also like:
Opinion: "Employers are afraid to recruit people with disabilities"
Unpaid internships: avoiding hefty lawsuits
Integrity tests: the new background checks?