You may think you're just trying to 'get to know' the candidate but you could be asking unethical queries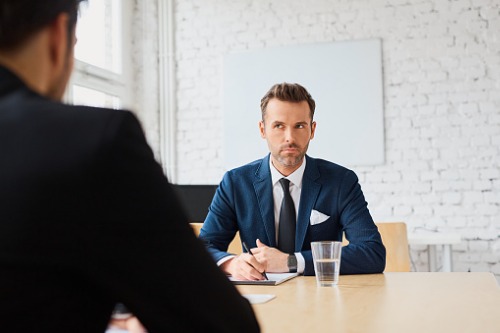 by Nurhuda Syed
Recruitment can be a tricky business. The ideal candidate is someone who preferably has the know-how, relevant experience, right attitude and the perfect culture fit for the company.
Finding a candidate who ticks all the boxes on paper, while also being impressive in person during interviews may feel near-impossible sometimes. Which is why you do your best to ask as many questions as possible to have the slightest idea of the candidate's potential fit.
And while thinking of the company's culture, you imagine how the candidate would fit with the team and find yourself asking, "how old are you?".
Despite your best intentions of ensuring the candidate doesn't feel left out, do you know you're heading into unlawful territory?
Regardless of how you ask about someone's age during the recruitment process, you may be charting towards age discrimination, which means possible legal trouble in extreme cases. Employment lawyer Thomas Choo from Clyde & Co added if you're reported to the manpower authorities, you could also find yourself receiving warnings and/or put under scrutiny.
Worst-case is you'll build a bad reputation – and in this age of easily-accessible employer review sites, that rep may spread faster than your search for the "perfect" candidate.
Asking illegal and discriminatory interview questions may sound like a far-away HR nightmare from the past, especially with heightened awareness on diversity and inclusion rolling off from ongoing industry chatter.
But the figures speak for themselves: a CV-Library survey of 1,400 employees saw 30% claiming they were turned down for a role because of their age.
Half of those deemed "too young" for a role were told they didn't have enough experience, with 35% saying the employer felt no one would take them seriously. As for those considered to be "too old", one in five (20.2%) were told that they would be too stuck in their own ways.
All kinds of illegal
The potential illegal territory for employers doesn't stop at age either.
"Anything irrelevant in the assessment of the candidate's capabilities are often considered discriminatory," said Diane Crombie, director at Randstad's Southeast Asia administration team.
To be clear, topics that uncover personal information such as race, religion, gender, marital status and sexual orientation are just a few that interviewers should steer clear of.
Crombie shared a list of examples that should be avoided:
What is your race or ethnicity?
What is your religious affiliation?
What is your political affiliation?
Are you disabled?
Are you married?
How many children do you currently have?
Are you currently pregnant or planning to have a child soon?
What is your gender?
What is your sexual orientation?
Do you socially drink or smoke?
Besides potential trouble with the authorities and a bad rep, what else can go wrong with asking such sensitive questions during the interview? Candidates may start lying about themselves to fit into what he or she thinks is the hiring manager's ideal hire.
In one extreme scenario, a report by Credit Angel found that a third of female candidates remove their wedding or engagement rings in job interviews. In fact, 29% of married women admit to worrying over losing their jobs purely because they're married – with applicants thinking their ring will signify children and maternity leave in their near future.
"Companies need to be aware that any type of discrimination will be challenged and if they are being called out for it during the interview, or even worse, shared online, the damage to the personal and company brand is irrevocable," Crombie said.
What can HR do about it?
The first step to avoiding any "irrevocable" damage is awareness about what is and isn't okay to ask during interviews.
Crombie believes that "in this day and age", all HR professionals should have received training on this, so if discriminatory questions are still being asked, then the recruiter "knows very well what he or she is doing".
Besides HR, managers and other company executives may also be involved in the interview process, which is why she strongly encourages companies to have an anti-discrimination policy to form the guidelines for internal hiring and talent management processes.
Employment lawyer Choo shared the same sentiment. He added that it's also important for HR to familiarise themselves with the manpower authority's guidelines on fair employment practices. This ensures that the company's hiring guidelines align with the government's and are safe from any possible legal grey areas.
The next step that both Choo and Crombie highly encouraged was simply this: prep ahead.
"Recruiters should always prepare a set of questions before speaking with the candidates," Crombie said. She explained that the questions should focus on exploring crucial work-related information such as their work experience, qualifications, job skills, analytical skills and level of integrity.
"By having such a list with you, you will find that you are not trying to conduct an interview 'on the fly'," she said. "Being unprepared may result in you asking discriminatory questions, especially for an unseasoned recruiter."
The dream
Sticking to readily-available guidelines and prepping ahead is all it takes to ensure both employees and employers feel safe and comfortable throughout the thorny recruitment journey.
As employer Stephanie Choo, founder of social enterprise EDEN + ELIE said, sometimes people ask questions that help them to mentally categorise people in a very pre-emptive way. However, doing so may result in passing off somebody who "could have been perfect for your business", simply because they may have "taken a very different path to get to that point".
"I would like to come to a day when that no longer has to be front and centre, and we recognise that inclusion is really a basic human need," she said.
"We all want to be included. We all want to belong. I think that is the core of what inclusivity is."